Mat Herron
Title

Drummer, The Fervor | Co-owner, Karate Body Records

Website

Location

Louisville, KY
---
Recent Submissions
So much to like here!  Makes me want to hear more.  Got on Spotify and took more of a listen, and particularly appreciate 'Moment of Truth'.  Would you send an mp3  of that track to me at andrea@aspenbeat.com with 'Fluence Submit - Artist Name - Track Title' in the subject of the email, and I'll definitely find a place for it on playlists and shows.   
Every track I listened to has a raw charm to it that is engaging, but in places a bit too raw for me.  'Don't Disappear', at least on first listen, has a bit of a discordant tone and rawness (to my ears anyway) between the vocals and the backing arrangement that is unsettling enough that I'm not ready to listen to it over and over again, which is my criteria for inclusion.  Hope that's helpful in some way, really do appreciate your talent and what you're doing here, would love to hear more in the future as you evolve your sound and your performances.  Thanks for your submission, good luck with your music!
This is incredibly charming in a sort of dark, elusive way.  Love the interweaving of the vocals, guitar and violin.  Would love to see the lyrics.  The opening is a bit slow for me to engage with, but then I'm hooked after the first few bars ;)  I'll include on playlists and shows, send a high quality mp3 to andrea@aspenbeat.com with 'Fluence Submit - Artist Name - Track Title' in the subject of the email.  The sound is a bit murky/muddled to me through my Bose headphones, not sure if this has a final mix/mastered version?  I can't turn it up as much as I'd like, the bass overrides somehow, and leaves me longing to connect more with both vocals.  Hope that's helpful, thanks for the submission, let us know if there's anything we can do to help support getting the music out there!
Oh yes, we can find a place for this on playlists and shows.  Love the country rock/Americana alt vibe.  Send a high quality mp3 to andrea@aspenbeat.com with "Artist Name - Track Title - Fluence Request" in the subject.  Send the EP/album.  Thanks for your submission, looking forward to including it everywhere.
For a swing-styled folk tune, this is a fun track. Nice intro to your songbook from a single standpoint. 
There are several genres and styles you can put this in, so your marketing outlets for promotion are vast. There's a little folk, a little swing, a little country, and a little singer-songwriter in here. The chorus is both moving and catchy, reminds me of something Elvis Costello or Lyle Lovette would do. Nice work!
Atmospheric and touching track. Beginning with vocals repeating "I can see us as friends" over a melancholic and spacey synth pad and aquatic arp, feelings of unrequited love are strongly conveyed. The nonchalant lead vocals creep forward gently, leading to the creepy leading effect around 01:20 -- which then transitions into a tribal-like procession that reminds me fondly of Animal Collective, with more natural vocals. The playful synth solo around 02:15 is a nice touch, as is the muttered vocals in the background -- conveying a futuristic sense of optimism, despite the murky unrequited underbelly. I'm digging the playful vocal approach in this track, as well as the hypnotic and atmospheric blend of psych-pop and electronica. Will be posting on OS in the near future for sure; feel free to reach out to me at mike@obscuresound.com if interested in rates/success stories regarding my digital PR servicing, as well. Thanks for the submission -Mike
I like the clear sweet vocals over the heavy drone. Will appeal to people who like the lighter end of experimental noise.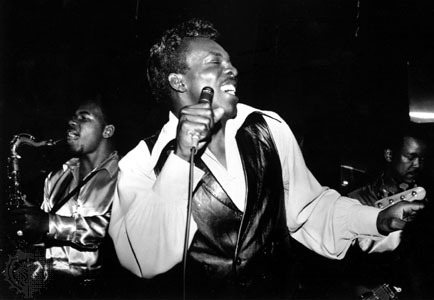 I like this track. It definitely has a harder edge than many of the songs that I have reviewed on Fluence. The sound is contemporary (with a gritty guitar intro reminiscent of The Black Keys) but the vocals have a timeless quality that reminds me of Grace Slick at her psychedelic finest. It would be great to see this track on Spotify. I'd be happy to promote. Thanks for the share.