Becca Fox
Title

Walking the lines between slick songcraft, theatrical flair, and sonic experimentation.

Bio

Gentleman Brawlers, a Brooklyn 5-Piece, are psychedelic soul revivalists known for their spooky, stylized tunes drenched in analog tape echo and spring reverb. Drawing influences from acid rock and William Onyeabor-era throwback electronica into their Afrobeat-based compositions, the 'Brawlers deliver a live show with plenty of heat, crackling energy and butt-shaking whomp. Drawing critical acclaim in the New York and London Music Press, Brooklyn's influential magazine, The Deli, listed them among their top 10 emerging New York bands, while Veteran BBC music writer Tom Robinson tipped them as a band showing great promise, calling the 'Brawlers "a virtuoso live band, grooving together like a beautifully engineered machine." Their first full-length LP is scheduled for release in September 2016.

Website

Expertise

music industry, music professional, mixing, music marketing, social media, music videos, emerging artists, songwriting, music performance, film / video

Interests

Location

New York City
---
Recent Submissions
Cool song. Sounds like a bit of a throwback to the 80's Minneapolis sound pioneered by Prince with some nice psychedelic funk thrown in. I like the neo-funk feel with a bit of a 2000s era Daft Punk vibe thrown in and it's a fun jam for sure. Nice work! 

I would definitely suggest including links to hear more music / socials in your Fluence description, a short bio and lyrics as anyone listening here should easily be able to check out more about your artist. Also make sure to put your music on Bandcamp and all streaming services as I could only find you on soundcloud. This music is so colorful too you should consider making a music video for an upcoming single. 
More like Gentleman Ballers, amiright? 😂

... sorry.

I'm hearing 70s funk! Except... now that snare is kinda EDM, which takes me to a different place. The vocal still kind of fits the retro Diana Ross thing. Really digging the vocals. And the cool chord progression! Challenging but not overwhelming.

Honestly, I don't listen to music for pleasure much. I blame podcasts. So my references are limited. I'm thinking Jamiroquai meets Daft Punk. It also reminds me of Röyksopp + Robyn. And a little bit of Disney Electrical Parade, Switched on Bach.

Hmm... the arrangement came all the way back around and now I feel like I'm hearing the beginning again. And then a weird coda and we're out. Not so sure about the structure.

Bottom line, I approve! This is sleek and stylish, and doesn't sound quite like anything else I can put my finger on. I look forward to hearing how it all comes together!

A couple suggestions for future Fluence submissions:

1. Include the lyrics so we can follow along (I understood them just fine, but wasn't always focused on them)

2. Include a short, catchy description of the song or act that's easy to copy/paste for social media sharing. That way we don't have to strain our brain coming up with something clever, and you get to choose how you're presented to the world.
Really cool stuff! I hear 70s.

The baroque intro starts with a Stairway to Heaven-esque chord progression. Then you've got those lovely Queen harmonies. Was that a Roland Space Echo performing the delay? I'm not so sure if those are the best kick and snare samples you might use, but when everything's in, it has a Sgt. Peppers sort of feel to me.

Vocally I hear a hint of Maroon 5, which doesn't support my 70s thesis, so let's forget I ever said it!

I hope the track will develop past 2:14! You've definitely got something going here.

I wonder how the vocals might sound if they were mixed a little more up front - less effects and a teensy bit less mud/warmth. They seem just a hair cloudy to me. I know you want the effects to mirror the "ghost" thing, but still.

Great work! I'm excited to hear how it turns out.

Categorizing this song is a bit tricky. I understand your dilemma. Ha!

There's an ambient sound here. Also a little pop-tronic that works. One thing that may help both the promotion of the track (and classifying it) is adding a more pronounced drum track or beat to it. Give the song a little more mood and foster the emotional connection that the melody and lyrics are creating. From there you have a more appealing and marketable track that gets people diving into your deeper songbook.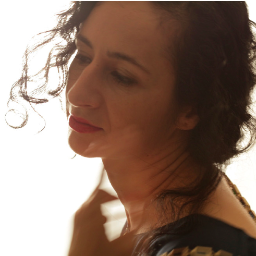 MGMT's album Congratulations is one of my favorites from recent years, and that's the direction you're heading. In other words, I want to encourage you to explore their record, and related records from yesteryear, like 60's psych music and more out there cuts from the UK and the West Coast. Your instinct is on point, this isn't there yet - there are structural issues, it's a little too meandering, but there's a solid vibe. Keep going, brawlers! Also, hit me up if you have a live show, I'm based in NYC.
I really dug this and I'm excited to hear more music. I think this would do well in Los Angeles. 
There's a few LA bands that come to mind who would make for a great package with GB... Jungle Fire, Orgone, Mexico 68, Haru Kuroi & Quetzal Guerrero. When you book LA make sure to hit Amoeba Music in Hollywood. 
BIG sound! Great arrangement, I graphed out your sonics and it highlighted the tight dynamics, great harmonic and melodic partnerships. I enjoyed the slow entry of the garnishes like the synth that gradually invades at 3:33 along with the cowbell(?). I'd give this a 4/5.
Strong rhythms and great movement throughout, the musicianship is outstanding. However, the vocal seems buried in the mix and doesn't stand out from the music in the way it should. Perhaps even a larger array of backing vocals would help give more weight to this element. 
It has an interesting backbeat, though it doesn't quite mix well with the vocals. It's a very downtempo sounding during the majority track, so maybe it isn't focused on vocals. I like the instrumental break at the 3 minute mark, though it does kind of come out of nowhere.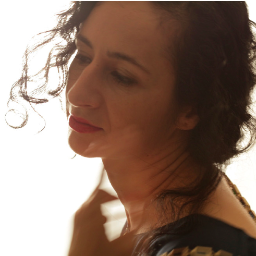 I'm excited about your album that's coming! 'My Theory' is a lovely teaser, reminds me of the Brooklyn sound that was around in the mid-90s, a little Bill Laswell in the production. Great voice. 

A wonderful slice of female empowerment, the beauty of togetherness, and a shining inner smile.

Love the video, it really enhanced my enjoyment and understanding of the song, like 50% more into the song when I watched the video. It showed me the essence of the message.

I'm going to recommend your song to an influential radio DJ in the UK, keep in touch with me, feel free to private message for my email. I'm currently based in Brooklyn, and would like to check out a show.
Sweet groove!
Loved this track from beginning to end. The composition and movement added to some excellent use of drums, bass and guitar ebb/flow create a groove that gets into your veins. 
Would love to feature this on my radio show. Where is the album for this?
Sporadic guitar twangs, enthralling vocals, and a jazz-inspired evolution into lush bass-percussion rhythms make this a stylistic standout; the vocals are lush in their approach, but also show the ability to uptick emotion - at points like 01:15 and 01:24 especially. The percussion reminds me of Afro-pop, while the the trickling and impressive guitars recall a Steely Dan-esque sophistication. The synth-tinged interlude around the two-minute mark is a nice touch as well, and I'm really digging the twangily reverbed elegance around 02:30. This track manages a great degree of structural and stylistic versatility that makes it stand out form the pack while still showing an accessible form of atmospheric captivation and hook-laden accessibility. Very nice work! I will be posting in the near future, and reach out to me at mike@obscuresound.com if interested in my PR servicing; I can provide rates/success stories upon request.  Thanks for the submission -Mike
Not bad but stays in that same zone a bit too long for me, like it's getting slightly repetitive. I know that's a very typical psych thing but still.

I also feel like the mixing / production could use a bit more reverb / other effects to add to the psych effect, right now it all feels very very dry.