Nahuel Bronzini
Title

Nahuel Bronzini is a Grammy Winning music producer, arranger and sound engineer living in the San Francisco Bay Area. He works out of Airship Laboratories Studios. www.nahuelbronzini.com

Bio

Nahuel Bronzini is a Grammy (R) Award winning music producer, arranger and sound engineer living in the San Francisco Bay Area. He works out of Airship Laboratories Studios and his private mixing and production room in Berkeley, CA.

Nahuel has worked with a wide range of artists, from writing string arrangements and playing shows and engineering studio sessions with R&B legends Tony Toni Toné!, to engineering Fantastic Negrito's Grammy Winning "Please Don't Be Dead", and creating multi artists collaboration with Bay Area favorites in his own release entitled "The String Quartet Experience". Nahuel is a multifaceted musician and producer/engineer that feels at home both on stage and at the studio.
Nahuel's work focuses on the blending of acoustic instrumentation into pop and folk productions, making use of chamber type ensembles such as string quartets and horn sections as a complement to the work of solo artists and bands.

Nahuel is a graduate from the San Francisco Conservatory of Music and from Escuela de Música Contemporánea (Argentina), and studied audio and acoustics at Universidad de Tres de Febrero (Argentina). He is currently a Governor of the Recording Academy, San Francisco Chapter and a member of the Producers and Engineers Wing Committee, as well as a committee member for the AES SF Chapter.

"Whether I am writing string arrangements, diving deep into a full days of tracking at the studio, or focusing on a specific frequency band to solve a tonal problem on a song I am mixing, the focus of my work is always on the music. Things need to feel good, sound amazing and be compelling." - Nahuel Bronzini.

Website

Expertise

Location

San Francisco
---
Recent Submissions
This isn't really a genre of music I would gravitate to. However, I enjoyed listening to it very much. A good, catchy, melody and song, delivered very well by competent musicianship. The production is excellent.
We really enjoy what you are creating here and would be open to listening to the entire project for consideration. 
- Extremely good organic music
- Was happily surprised by the chords
- Vocals fit well on that track
- I was not expecting this at all, well done

For a sound like this I would tell you that you need to perform in front of an audience as much as you can and be close to your fans.  Also, you should seek music placement on TV, it is a great fit for that kind of marketing.

I really enjoyed that and was looking up more information on the project. So out of the gate I think you have a great sound and it's pretty accessible too, that's a great base to start with. I could really see a great relationship starting with NPR, with their hands in both a classical and indie rock markets it makes to give them exclusive premieres and such.
As well being accessible to music supervisors and tv will be super beneficial for them to hire out pre-made orchestra tracks and help fund more releases and promotion for yourselves!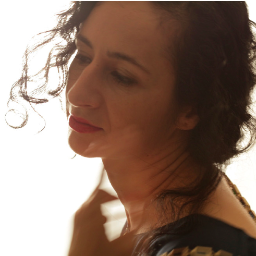 This is wonderful. So beautifully arranged and performed, the strings and the guitar, the vocals. Everything. The feeling and the sentiment, wonderfully folky 60s yet current and contemporary. I guess the only thing I wonder about is the relevance to the Latin Grammys, because there's something in the guitar that's a little Latin-influenced but overall this sounds more Beatles / Euro inspired than Latin, whatever the ethnicity of the performers. For me, I think of genres of music more than the ethnicity of the performers, but maybe that's just me. Whatever the awards, it's definitely beautiful and I wish you great success.
The track is definitely appealing, and makes me want to  hear more of what you all are doing. Love the idea of string quartet and singer songwriter! The songwriting and melody are lovely on this.  The vocals may need a bit more tightening in order to be considered further for playlists and shows.  Could you send a soundcloud link to the rest of the tracks so I can listen further, I'm hoping there's another track I can consider.  Thanks for your submission, good luck with your music!
Starting out the mix on the record sounds very solid. I like that it has a rough/organic feel yet still polished. Each element is sitting in a nice place and everything has depth and sounds warm and wide. The musicianship on the piece is exquisite and melodically it's wonderful. I love the vocal. When it started I didn't expect it to mesh well with the music, but it's a nice cohesive fit. Her vocal is pretty, yet plain as to not take away from the great instrumentation behind her. She emotes perfectly and her voice rides along the music in a perfect manner. The guitar pushes things along rhythmically and easily while the strings pull over everything like a warm blanket. The arrangement overall along with the composition and vocal equals a 10 out of 10 for me. Just a great piece of music from all angles. I actually listened to it twice. This should definitely be heard by someone within the Latin Grammy's. I personally don't have a source in that area though. 
Very beautiful piece.  The mix of singer-songwriter and string quartet styles blended even better than I thought they would.  There is a prettiness to the song that relaxes the mind allowing a full body experience.  The energy that comes in at the 3 minute and 12 second mark brings the track to an even higher level
What a wonderful musical adventure! I could get very technical here and dote TONS of space on just how magical this piece is in its entirety. For me, what makes this piece so special is the attention to detail. Beyond timbre and intonation, melodic and harmonic partnerships, etc., LIBRE Y SERENA connected with me physically, something I've been missing from music. The connection was immediate and by second listen, I caught myself breathing in conjunction with the song, holding my breath, etc. Just an amazing experience...thank you.

5/5 from me on composition, vocal presentation, production, arrangement...ad naseum ~ JD

Congratulations on your consideration for the LARAS, I'm not a member there however, if it shows up in my GRAMMYPro box, I'll be supporting. Well done.
Bueno, beautiful music and that voice 'swoon'. There is nothing more soothing than live instruments, strings and soft acoustic guitar. Lovely composition with a real dreamy feel and diverse dynamics. The perfect sound track to your cafe and desayuno in the sun to start your day. I'd love to hear more!
On "Libre y Serena" by Diana Gameros and Nahuel Brozini, the folk-string hybrid outfit lay down five minutes of Latin-infused folk, rounded out with a heavy dose of string arrangements for good measure. Even without understanding a single word of Spanish, there is a universal feeling of yearning and heart ache that penetrates to the very core of this song, and indeed deep into the listener's heart. I imagine a Spanish incarnation of Canadian indie-folk darling Feist while listening to this song, especially within the context of the Canadian outfit Broken Social Scene. The end result is a beautiful synthesis of sounds, both old and new, coming together to create something entirely new and refreshing. "Libre y Serena" is definitely a song with potential for mass appeal beyond the borders of Spanish speaking countries, and is indeed the sound of indie-folk on a truly global scale. Calming and serene to be sure, the language barrier is no barrier at all for the attentive and open-minded music fan. Like waking from a beautiful dream to soon, "Libre y Serena" is the sound of a future full of promise and yet to be realized eternal happiness. Free and serene, exactly the way the future ought to be.
Great arrangement, great production and beautiful vocals. The song takes you to a place that is so serene and calm, makes me want to play it over and over! Great job! Todo estaba perfecto!