Sir Video
Title

Sir Video: LA based Power Pop Synth Funk from Outer Space

Bio

SIR VIDEO EPK: www.artistecard.com/sirvideo
(full album stream, video, pics, etc)

Sir Video is the brand new project from songwriter/producer/multi-instrumentalist Timmy Sean. After releasing what was called "one of the decade's most impressive pop discs" (Absolute Pop) with his debut solo album, Timmy Sean began work on a synthpop record under the pseudonym, Sir Video. After inviting some of his friends to join in on the project in the summer of 2015, Sir Video soon evolved into a full-fledged 8-piece band, featuring some of the most accomplished young musicians in Los Angeles. The line-up features Frankie Pedano on keys (Fat City Reprise/Audra Mae & The Almighty Sound), Lyle Riddle on drums (Terraplane Sun),  Art Webb on keys (Taylor Locke of Rooney), Ramage Jacobs on guitar (Kesha/RAMAGE), Jon Reshard on bass (Vigilant/Prince), and backup singers Lauren Anderson and Moana Avvenenti, performing every note live on stage without any tracks or sequencers.

 
The band made their live debut and released two EP's (EP I: Light Years and EP II: Young As The Night), on October 21, 2015, at Swinghouse Studios in LA. The EP's were co-produced by Timmy Sean and multi-platinum producer/engineer Kenny Gioia (Hall & Oates, Mandy Moore, Ingrid Michaelson, Head Automatica), and features guest appearances from soulstress Jessica Childress (NBC's The Voice, Allen Stone) and keyboardist Tom Brislin (Yes, Debbie Harry, Meat Loaf). Both digital EP's are available now in a limited edition one-disc CD package exclusively on Noisewater Records.

facebook.com/sirvideo
twitter.com/sirvideo
instagram.com/sirvideo
reverbnation.com/sirvideo
soundcloud.com/sirvideo

Website

Location

Los Angeles
---
Recent Submissions
I have to admit, I'm a sucker for clean, polished, catchy pop songs. I felt like I was about to watch a montage in an 80's flick where the protagonist becomes a master of Kung Fu in two minutes, a la The Karate Kid. The guitar lick at the intro has a nice Nile Rodgers meets Hall & Oates influence. I'd love to see this band on a bill with Chromeo and Mayer Hawthorne or even with Bruno Mars. There's not much to critique here as it's very well produced. The vocals are nice and I enjoyed the layers of backgrounds. I am interested to hear what the live ensemble sounds like and how close to the record they actually get. The footage looks like the live shows are fun. I want to hear more. This has so much radio potential and potential to land syncs. Good work!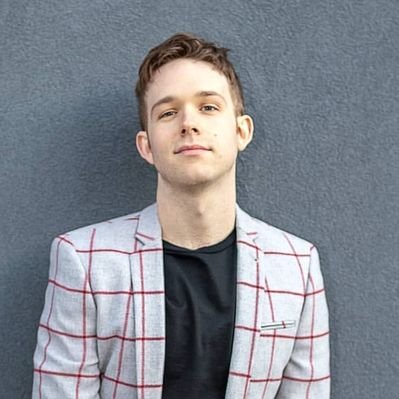 Definitely a lot of fun. This was catchy and clearly you guys have a good show going on. I'd be interested in seeing it sometime.
First thing I'd suggest would be to get this remixed/remastered, its quite murky, and that really plays into my opinion. I like the beat, the vocals, the energy of the track, and possibly even the arrangement, just can't quite tell yet due to the production elements.  Do you perform this live?  If so, tell me where you're playing, I'd love to experience one of your shows.  This reminds me somewhat of Toto,by the way.  Thanks for your submission, good luck with your music!
Okay, it's a rare occasion that I go to artist links and listen to the ENTIRE project of 12 tracks, but that's exactly what I did , and it was time well spent!
My favorites were "Light years" "Never Knew'" and "This Magic". I loved the throwback feel of this high quality project! Vocoder use was great and not "overdone" I believe this band has a bright future! My only critique would be that the name of the band did not represent the level that I felt this project was on. Just my 2 cents.
Great job guys!

Much musical success.
Greg Gali
Thanks for sending this over, the retro 80's vibe and synth-funk-pop groove is right up my street. There's great depth and richness to the sound as well as that super danceable beat, nice work.

As for promoting, try to make more use of your soundcloud account. You have 1500 likes on Twitter, your video is getting views in the thousands but your soundcloud plays are in double digits. Use that when pushing to blogs and online magazines etc. Soundcloud links across to Hype Machine as well so if you get written about by indexed blogs, you'll get more listens and potentially even more people writing about you.

Go on HypeM.com and look for sites that write about the music you are making, target them and see if you can get some coverage.

Good Luck!