Ben Baldwin
Title

Composer, Multi-Instrumentalist, Campainer

Bio

Absurdist, genreless, and experimental, Amateur Night at Club Stupid albums are available through Blood Drunk Records

Website

Location

Atlanta, GA
---
Recent Submissions
On Amateur Night at Club Stupid's long-overdue full-length offering, the aptly-titled Better Late Than Whatever, the experimental outfit deliver their trademark hip-hop flows atop meandering jams reminiscent of The Grateful Dead. When this experimental genre-bending approach works, as it does on the album's opening number, it elevates the genre to new heights. Likewise, the songs that place the instrumentals front and center tend to fare better than the primarily vocally-oriented song, which is not to sleight the vocals in the least. Rather, it is to highlight the understated importance of the live instrumental element in the Amateur Night at Club Stupid's musical equation. Experimental doesn't even begin to describe the sonic terrain that the group are plowing here, and the fact that comparable musical groups for comparison are hard to come by speaks volumes about the uniqueness of Amateur Night at Club Stupid have achieved. The fact that the songs range from jangly garage rock, as on the standout Pixies-tinged "Where is my Gun," to the straight-up spoken word hip-hop of the album's opening song demonstrates the true range of the group. Things even get jazzy at times, recalling soundtrack contributions to Cheech & Chong films of years gone by. While it may seem goofy at times, it is important to remember that even stoner anthems are as integral to the cultural fabric in the year 2017 as they were at any point in the 60s and 70s. Indeed, if there is one underlying cultural theme holding this diverse collection of songs together, it is that of the cannabis culture, and the anything-goes aesthetic that accompanies it. There are moments that sound like they could have been lifted straight off an early Santana record, not so much because of any specific guitar virtuosity, but rather because of the psychedelic mind-expanding quality that they conjure in the listener. In short, what Amateur Night at Club Stupid have managed to achieve with this LP is nothing less than the synthesis of over four decades of musical influence, from classic rock psychedelia to modern-day hip-hop and various indie-rock influences for good measure. While no one element musically stands head-and-shoulders above the rest, this says more about the group's ability to play off of each other's strengths, rather than using this musical vehicle to showcase individual talents over those of the entire group.  Given that the group have opted to explore such singularly unique sonic terrain, the future is wide open with respect to future possible musical direction for the group. Ultimately, a more stream-lined and genre-specific approach would yield a wider audience and a more mainstream appeal, but it's safe to say that Amateur Night at Club Stupid likely don't concern themselves too much with either of those factors. If anything, the group are likely to keep pushing the sonic boundaries further with each successive release, finding pockets of die- hard followers along the way, who with any luck will stick around with the group for the duration of their sonic journey. Ultimately, Amateur Night at Club Stupid are a group for the musically open-minded, so when things get heavy towards the albums conclusion, it is no more surprising than the decision to open the album with a hip-hop number. If mainstream appeal was the goal for the group, they likely would have opted for a different name and a genre-specific sound. In the year 2017, adhering to a single genre is probably the most stagnant approach a musician could take to their career, so Amateur Night at Club Stupid might surprise everyone and sell multi-platinum units of Better Late Than Whatever, but if not, at least their fans will know that they never compromised their sound for any record labels, radio stations, or hipster online music publications. Long live Amateur Night at Club Stupid.
I think I like it. It's very quirky and breaks rules so I enjoy that.  I have shared this with the "team" to get a consensus but I can't predict reaction.  In all honesty you should be able to garner "press" because this will be panned by lots I'm sure. It's so outrageous it goes both ways.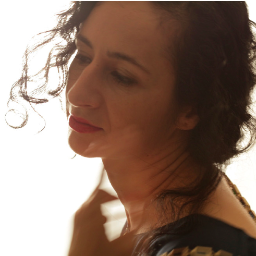 Dude, it's so close, but you know what? It's the bro-aspect that fucks it up for me. Why the bro thing? If this was less dude, more absurdist future funk, I'd be down with y'all. I'm giving it a 'like it' because I nearly did, but the line near the end where he says something 'bitch' was the nail in the WTF?! coffin for me. 
Quite experimental.  There is a lot going on that gets convoluted at times.  The video matches the psychedelic vibe of the tune.  It will attain some shock value.



LOL...the visual was insane! Loved it. Sonically, I enjoyed the slow groove...kind of like a Chess Records jam session.
I like the whimsical nature of this! Sounds like you all are having a lot of fun.  But it feels incomplete, very short, and ends sort of quickly.  Also I'd love to hear another verse as opposed to the first one repeated. Could have a place for it if developed further. All in all, nice work, production and arrangement very well done,  love what you're doing, keep on.  Thanks for your submission, good luck with your music.
On "Mad At Dirt," the latest banger from Amateur Night At Club Stupid, the tongue-in-cheek indie upstarts harness a minimalist synth bass and drum machine rhythm section to lay down their honest, lo-fi vocals atop. More fully realized than their earlier material, "Mad At Dirt" in fact possesses a fairly intricate melody, comprised of some noodling electric guitar, synth, and the synth bass which remains front and center for the entirety of the song. Definitely the kind of song that will get you moving, although sadly at a 2:40 running time it ends all too soon, invariably leaving the listener wanting more. Not so stupid for a group that attach that adjective to their band's moniker.
Fun, playful, lo-fi stuff with personality. I like it. Just followed you on Bandcamp - some really good stuff on there! Honestly not a lot more I can say - it is what it is. Going to share your Bandcamp link on Twitter, rather than this specific track via Fluence.
Well, this wins the prize for the most unusual thing I've heard on Fluence to date. Musically, it reminds me of Matthew Friedberger's 'Mr Fried Burger, I Resume?' mini-album from last year. Lyrically, I'm not sure as I can't really hear what's being said, but I'm intrigued enough  to seek out more of your music and share it if it turns out that I like it. Production-wise, it's hard to recommend you make the vocals clearer as their obscurity is part of the charm. Interesting stuff, indeed.
On "Sauce (Get In On It)" by the long-winded indie upstart Amateur Night At Club Stupid, the lo-fi electro outfit lay down two-and-a-half minutes of pseudo rap atop crisp, 80's tinged synth beats. Sounding something akin to Macklemore and Ryan Lewis if they never made it out of their parents' basements, the end results on "Sauce" are nonetheless extremely catchy, and possess layers of surprising depth and subtlety. The guitar work in the song's second half provides a key textural element that elevates the song to new heights, while the clean production and hilariously clever spoken word intro waxing poetic about curly vs. flat leaf parsley is pure genius. Top marks for originality, but could probably use some expansion on the themes established lyrically.
On "Woke Up As A Woman" by Amateur Night At Club Stupid, the group lay down their most complex, fully developed material to date. Fleshed out with intricate synth melodies and an infectious bass line, the group is taking aim straight at the dance floor with this one. While the vocals tend to be buried deep in the mix, as has been the case with much of their musical output thus far, the level of production suggests that the band is moving leaps and bounds in the right direction. The only element missing is a sing-along chorus, but barring that one minor omission, "Woke Up As A Woman" is the first thing in the band's catalogue that could be considered a hit record.