Jackson D. Begley
Title

Jackson D. Begley

Bio

Jackson is an uncompromising, multi-talented young artist that strives to have his presence felt. Jackson mixes a potent alchemy of haunting melodies with a dark potion of heart pounding grooves that leads Jackson and his followers to a new dimension of yearning and hunger. 
Jackson hails from Oshawa, Ontario, a small city, forty miles east of Toronto. For the past few years Jackson has been honing his extraordinary entertaining skills at events like the Big Music Festival, Indie Week, Canadian Music Week and small clubs around southern Ontario. 
Jackson would love to bring a more intense, melodic, performance based sound to the young listener, much like the latest sounds that are being created by such bands as Royal Blood, Arctic Monkeys, Queens of the Stone Age, DFA, The White Stripes and Florence + the Machine. 
Jackson offers a tremendous marketing venture for the right company that shares Jackson vision of a new daring sound and image. JDB, like the above mentioned artists believes his Music could be very successful commercially, while still being true to himself as a unique artist that is trying to create a new sound.

Website

Expertise

Interests

Location

Oshawa, Ontario, Canada
---
Recent Submissions
That opening guitar is fierce. Great vocals too and really catchy. This will be stuck in my head for the rest of the day. Thank you!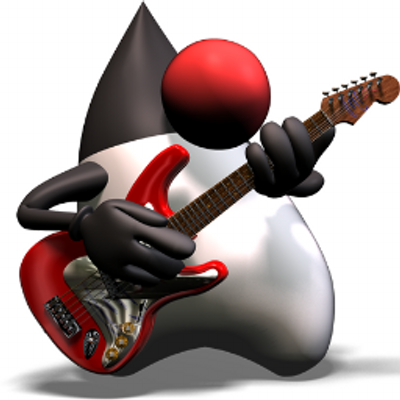 I like the music. The lyrics are at times hard to understand. I wouldn't change the radio station if I were to hear the song but I would't hunt it out either. The transition at about 1:41 comes across as awkward with no lyrics for too long. It seems almost like singer ran out of breath.
As soon as the song started playing, I've heard similarities to some of The Ramones songs. The song is adrenalized and energetic, and it quickly get stuck in our head because of the strong engaging rhythm. 

The young vocal/singer is very talented. I am just listening other songs by Mind's eyes and I am impressed with the variety of songs he performed (from quiet to loud). The lyrics are pretty interesting too. Very good work guys, I wish you all the best in your music career!

Thanks for sharing your music with me!
Well produced for this kind of rock style, vocals are a highlight, nice and clean.  Pretty catchy lyrics as well.  Felt like it could maybe use some more guitar in the mix.  Does fit in with the rock scene its going for.
Fun and upbeat with a nice melody and a well-produced sound. Enjoyed the post-punk vibe. Nice work!
 Would be interested in hearing more tracks from you (I host an album-focused radio show). Reach out via http://dgrantsmith.com and we can talk more.
This song finds its strength in the urgence and rawness with which has been created (at least judging from what I heard). If I were you, I'd not be worried to sound excessively "clean"... on the contrary I'd focus more on the songwriting and try to bring out your dirtiest side. Thanks for sending this through, I'm sharing this through our Twitter profile. 
It's not often you hear a guy admitting to be influenced by Florence + the Machine. I think that's fantastic. 

I can't find much to fault in this song. It's pretty much in line with what's happening with the alt-pop zeitgeist that's happening right now.  Question: What are your plans going forward? You've got a solid song, so how do you rise above all the noise?  Here are a couple of suggestions:

1. Get a radio plugger to help get the song on speciality programs on alt-rock radio stations. I can give you some recommendations.

2. Make friends with bloggers. Lots of them.  

3. Do you have a lyric video or something similar for YouTube? That's the world's biggest music discovery site, so you need to be on there.

4. Is there a radio station within driving range of where you live? Do your best to make friends with the announcers. They might be willing to give you a break.
Hi, this track is not something that is in my field of expertise as I am involved in dance music. But seeing as I know nothing about this music style I have to say I thoroughly enjoyed the track and if someone mentioned this track was on the radio I would totally believe it.

Make of that what you will...sorry I cannot be more help.
The dramatic start didn't prepare me for the great vocals or funky music. Great song with a fantastic beat that I will definitely be listening to again.