Angela Sclafani
Title

Singer/Songwriter

Bio

Angela Sclafani is a New York City-based singer-songwriter. She has independently released three EP's: HISTORY, YOUR GHOST and BLOSSOM. Angela's music combines confessional lyrics with passionate and emotional vocals, often echoing the work of singers like Regina Spektor, Vanessa Carlton, and Norah Jones.

A two-time first-place winner of the Great American Song Contest's Adult Contemporary category, her music has been praised for its "engagingly original lyrical story, inventively appealing imagery and smartly crafted melodic design." This year, Angela's original song "Make a Monster" was a finalist in the Unsigned Only Competition and a semifinalist in the International Songwriting Competition.

Website

Expertise

Interests

Location

NYC
---
Recent Submissions
This does justice to an already excellent song - showcasing Angela's brilliant vocals and some wonderful contemporary production. I've made a note to include the cover in my Fresh Finds playlist on Spotify after the release of the EP.
Love Steve Nicks great song to cover. But sounds a lot like the original and Miley covered this song as well which I love. I like but don't love this version. If it's a cover I want it to sound a lot different than the original, or I might as well listen to the original.
Interesting project. Stevie seems to be experiencing some kind of renaissance right now, so your timing might be bang-on. 

Keep me posted as you get closer to the release date for the EP. Perhaps there's something we can do once it's out.
A subtle pulsing bass and serene vocals open "Make a Monster" in accessible form, with guitar shards and steady percussion rising gradually. The "now that I got you on the phone," line commences a consuming series of verses, with the "to hear your voice," bridge showing well. The verses' bouncier presence in its second iteration provides just enough variation to keep things interesting while still maintaining accessibility. This is a quaint, effective pop track with radio-friendly potential thanks to its accessibility and vocal-led charm. The "hear your voice," build-up past the two-minute mark is an effective core to the track, which entices replays. Thanks for sharing this track! Since you noted needing help with promotion, feel free to send me an email at mike@obscuresound.com if interested in my PR servicing's rates and success stories. Thanks again for sending! -Mike
We'd love to feature your song on our Podcast Please send your contact email in the DM and we'll reach out to get your mp3.
Until about a minute in, I wasn't sure if this was something I'd like.....but it's relatable and catchy.....when that beat hops in, it got my attention and my shoulders swaying. This is a great singing alone in the car song. 
Love your voice--unique and sweet yet strong. The production is well thought out, with appropriate and creative ups and downs. The contradiction of the song's tone and title also starts things off with some intrigue. "Make a Monster" would fit in well with the rest of the 1995 album "The Garden" by Merril Bainbridge (I mean that as a compliment). 

We're in a weird time, this Spring of 2020, so promotion of a new album is all over the place. Foremost, I think any sort of live/solo presentation on a daily or at least very regular basis is where it's at. People have more time right now. People want to be helpful and do good things, including helping up-and-coming artists forge ahead. 

So perhaps for you that would mean solo performances. Or, if you're not in a position to pull that off sound/equipment-wise, you could do a 4-night event where you play a song from the EP and talk about it: lyrical inspiration, the recording...maybe bring in one of the musicians or engineer as a 'guest' to talk about particular moments of interest from the recording/mixing/producing processes. You really have an opportunity to present more than just 4 recorded songs to the world. You have a chance to (re-)introduce yourself, your songwriting process, and bring viewers inside the 'process' of your EP, from original genesis to final mastering.

If you'd like to brainstorm more and talk through other promotional concepts, feel free to reach out to me via coyotemusic.com.

Wiley Koepp, Owner/Editor
Coyote Music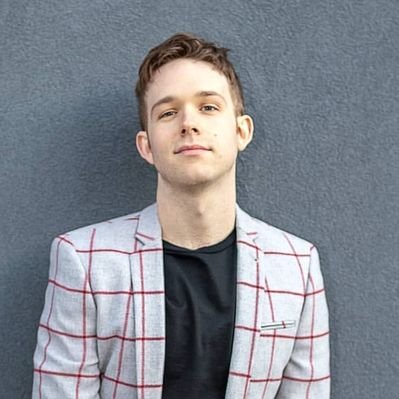 I really liked this song! Everything about it. I think you're really talented and there's some real promise here!
Hey Angela - really nice work here with this. Not much to add here!  But why don't you get in touch with me via www.BenjaminGroff.com when you're ready to release it via the contact form and we'll look to put it in our Weekly Chart on Spotify at We Are: The Guard, which I run. https://open.spotify.com/playlist/10S981NoNhgn9tdUq9jNFE?si=44gop5MRRDyzEkafUBdQzw 
Talented singer Angela Sclafani collides a tender melody mixed with her delicate voice in an successful attempt to ensemble a romantic pop ballad. The lyrics are filled with snippets that reveal a lost love story, with special accent on the emotional pain which often comes after it.

Make a Monster concentrates not only on emotional pain, but more so with the post break up life that comes after a relationship ends. It's about starting and adapting to the new life, changing friends and forming new connections. The lyrics describe a realization that everything happened so quickly, which drives her into despair and leaves a bittersweet after taste.

A nicely produced sound followed by unique vocals. Angela managed to create a smooth atmosphere and a catchy refrain with an audible subtle influence from Norah Jones. I definitely enjoyed this track and I would like to hear more from this artist in the future!

Thanks for sharing your music with me!
Great arrangement...scary story because I know people do this! Love your voice, good power but not overdone. I can hear this on the radio.
Enjoyed the song, definitely made me nostalgic for some 90s singer/songwriter pop. I'd suggest maybe including the lyrics to the song with your fluence submission and making sure the links to hear more of your music are hyperlinked as right now they just look as text and people aren't likely going to search to hear more, they need it right in front of them. I'd also suggest putting your music on Bandcamp, perhaps as a pay-what-you-want model to build a fanbase and collect email addresses, as that's the #1 platform for indie artists and they pay artists the most. This is your elevator pitch in front of the right people so you want to provide as much info as possible in a clear and concise manner and make it easy for anyone to hear more if they'd like. I would also suggest putting all of your music on bandcamp, perhaps as pay what you want to build a fanbase as that is the #1 site for indie music fans to discover and purchase music plus they pay artists the best rates. Also, be sure to use all of the available and FREE artist tools across the DSPs like Spotify for Artists, Apple Music for Artists, Amazon Music for Artists and Bandcamp's artist platform as these will provide great insight into your fanbase, how your music is performing and allow you to optimize your profiles and pitch for inclusion on playlists in certain instances. If you're looking for more promotion and building a fanbase you should consider hiring a publicist or a marketing firm to help with the release of your next single and/or album. Also, this seems like a great track to have a music video for so if you have it in your means, def make as much visual content as possible around a release to help with promotion and getting noticed. This is 2020 so artists need to focus on aesthetics and visuals more than ever. Best of luck!
Love it.  Love your voice.  Love the lyrics.  Love the track.

Do you have a label deal?  That is what you need so that you can spread the music.
Enjoyed the song, definitely made me nostalgic for some 90s singer/songwriter pop. I'd suggest maybe including the lyrics to the song with your fluence submission and putting your music on Bandcamp as that's the #1 platform for indie artists. If you're looking to get signed / get more exposure you should consider finding a team of equally passionate people to help you with your career, be that a publicist, a manager, entertainment lawyer, or a trusted friend with some experience in the industry. So much about getting your music in front of the right people is based on your network so since you're in NYC take advantage of networking and meeting the right people. if you release your music independently you can still pitch to things like spotify playlists yourself, just make sure you have an overall strategy in place for the release as it's quite competitive out there. Definitely consider making a music video for an upcoming single that you can use for a potential premiere or to pitch to labels. The more you can do and establish on your own with your music, the more appealing you will be to a label or distributor. Part of this is having everything look as professional and cohesive as possible across your social media, having professional photos, a pro looking website, etc. Right now your site has A LOT of info and media on it and it's kind of overwhelming to look at and get a sense of who you are as an artist. Focus on the narrative you're trying to tell and what sets you apart from the thousands of other artists in the space and then take that to a wider audience. You def have the talent and drive, it's a matter of just connecting the dots. One piece of advice I always like to give is look at what other, more established artists in your space are doing both on the indie and major label level and get a sense of some ideas that way to help figure out a way to cut through all the noise. Best of luck!
Beautiful and quirky vocals --- really love it, such an unusual combination of classical sound and pop sensibilities.  But not connecting as much as I'd like to with the arrangement/production and track.  That should not be a discouragement in any way, just not relating so much to the arrangements for my personal style and taste.  Hope to hear more from you in the future as you further develop your sound and career.  Happy to see you engaged on Spotify with bio, socials, photos.  You might try being more active in that space with like-sounding artists to get your music heard.  Thanks for your submission, best of luck with your music!   
I LOVE the energy of this 'cool kids' video.  The beatboxing is fab (and love the Colorado tshirt of course), and the acoustic guitar a perfect backdrop for Angela's disarming alluring voice.  I'd highly recommend some vocal lessons (don't take that as a dis please-your voice is AMAZING) to really focus completely on being totally in tune and on pitch and being professional every second.  So much raw material here both in the composition of the song, and in the performance, and all touched me, made me want to reach out and hear more (and made me smile).  More please!  Thanks for your submission, good luck with your music!

"Feedback is an opinion, grounded in observations and experiences, which allows us to know what impressions we make on others". 
Sheryl Sanderberg, 'Lean In'