Marcin Cichy
---
Recent Submissions
The "I can get through this" (?) vocal playfulness - along with the developmentally melodic clanking - gives this one a very unique and ethereal introduction, somewhere between Burial-esque dubstep and tranquil dream-pop, mixed with The Weeknd's hungover and nocturnal yearnings. "Lose My Mind" rides on the especially interesting female vocal cuts and otherworldly soundscape, with fascinatingly cohesive transitions - especially whenever it cuts into the harp-like instrument that gently overlaps the female vocal addition. The primary verses are enticing, as well. I'm digging this track's mysterious nature and overall delivery - very nice work. Will be posting on OS in the near future for sure -- and feel free to give me a shout at mike@obscuresound.com if interested in rates/success stories regarding my digital PR servicing. Thanks for the submission -Mike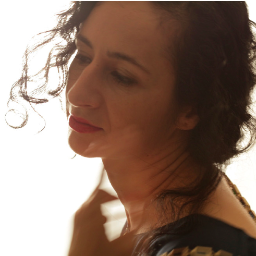 I enjoyed 'Better Now', and your Skalpel tunes. I can hear the same warmth in the bass frequencies on this new solo track, and a similar simplicity and tranquility in your approach. Like the new vocalist, assume that's you on the lead vocal, but is that a female doing the minimal stuff, or you falsetto? If not, I'd probably be inclined to give her a name credit as a featured vocalist. I guess that's a matter of opinion as it's not the main vocal, but it's the vocal line that really differentiates this track in my opinion. 

I'll bear you in mind if I hear of opportunities for this track, and your music in general. 

For a more in-depth consultation, feel free to reach out to me via my website http://cherryplum.media 

I offer hourly FaceTime consultations for $125 which would result in a solid game-plan with a timeline once we've identified your goals and mission.

Thanks again for sending 'Lose My Mind', it's ace

Ysanne
Production on this is nice - definitely has a soundtrack vibe to it, and could be worth pitching to agencies for syncs, etc.

Sonically the female vocals at the start are a bit muddy. Apart from that the track sounds good. I like the switch up into the swing pattern as well... If you're looking to get this on radio then I'd recommend something like "In New Music We Trust" on BBC Radio 1. That would be a perfect fit.

I can't really fault this track. Keep up the good work!
It's very nice and chill, which is what I generally associate with Ninja Tune artists. I'd go and see this live if it had some sick AV stuff going on with it. It needs to be something v grand for the live performance but it would elevate it so much. WLTM in LA.
I like it but Jazz is not my area of expertise or a genre I listen to regularly so I'm not your demo.
Upright bass sounds cool in the beginning. As far as the mix, I think the drums could be further back along with the other instruments/voice - I think it's a little distracting. 1:11, I think that can come in earlier so the intro doesn't drag too much. Maybe do a breakdown in the middle to make up for the shortened intro. Could see this being used in a mystery documentary.
Great composition, exceptional sonic intervals...the drummer and standup bass player are in perfect synch...if such a thing exists in Jazzy.
Nice chill-jazz tune, perfect for a relaxing afternoon or the background to a cozy day with a good book.
I enjoyed the light yet sparkling keys towards the end. Adds a nice little pick-up to the tune.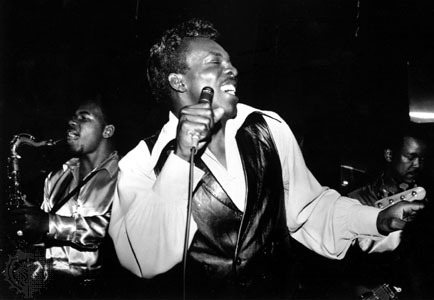 I love the vibe on this song. Thanks for sharing. A great bass intro with the soft horns and keyboards gradually taking over. I think this track has a very fresh feel, while honoring the jazz traditions. It is a song that I can listen to again and again without feeling bored. This is impressive work and I will definitely feature on upcoming playlists. Thanks again and keep up the great sounds!
I love and need this MP3 in my life, please...
It's definitely a song I can play on my KCRW show in the early morning hours when the sun is coming up...can't wait!

Feedback:  The music is very jazzy and ambient.  Its vibey and good for background music.  Maybe in film...check in with local film directors.  Could be good for indie films.


Promoting advice:  Continue to use platforms like Soundcloud.  Perhaps look to do remixes.  Soundcloud can be a good place for that collaboration.  Use twitter.   Try to book live shows and play festivals pertinent to your sound.  If you do Jazz...look into Montreaux Jazz Festival, for example.  Release music.