Steve Benjamins
Bio

Hi, I'm Steve Benjamins. I live in Toronto.

I used to release EPs but in 2016 I've switched to releasing singles every month or two.

I don't really play live shows. Maybe I will soon. I'm not sure. For now I'm just happy to make music and share it with you :)

Indie Shuffle described my music as "a little bit like Justin Vernon and Michael Stipe." The New Lofi said it's "part James Blunt, part Patrick Watson, part Mutual Benefit, and fully unique."

Website
---
Recent Submissions
This song is well produced and the vocal performance is strong. I think the song itself becomes a bit 'samey' as it goes on, although I get that a chilled vibe was probably the intention, and it's certainly got that.

I can't help with promotion, I'm afraid, but while I wouldn't normally listen to a song like this I think that overall it's very well done.
From the get go the track is vaguely reminiscent of Dire Straits, specifically the tuneful guitar which makes for compelling listening. Structure wise the track is a little more in the field of some of The Killers slower numbers (particularly the keyboard breakdown).

The track works wonders at building up a tension with the verses perfectly paced to give the vocals a run for their money without ever overwhelming them . Vocal delivery remains interesting throughout and building up nicely with the music. A special note to the higher sung chorus which is well delivered and gives a healthy change from the verses. 

The previously mentioned middle 8/ breakdown around the 2:30 mark drag the track to a higher dimension and (while it sounds simple enough to do) the end fadeout is also expertly delivered leaving you wanting more. 

I'm usually all for immediacy but perhaps if I had to nitpick a little bit I would suggest a few more bars could be spent on the intro but really this is a small qualm. 

Good job on the track.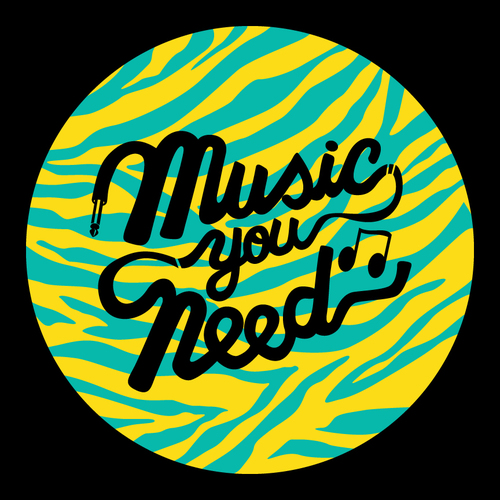 "The Infidelity of Language" by Steve Benjamins opens with a powerful guitar riff and is quickly followed by sultry and soulful vocals from Steve, backlit by a beautiful harmony and simple guitar strum. As the energy builds, we are introduced to the ballad belting from Steve that really shows off his range. The second verse is more drawn out and really strikes the heart chords of the listener. Powerful lyrics, impressive singing, and quality beat production all make this track worth a listen (or many). Thanks for sharing! 
Very pretty song.  The first note is a little jarring on the soundcloud page.  The vocal performance is excellent and pairs well with the slow building music.  Falsettos fit nicely. There may be a little too much going on at times towards the end of the song.  This can potentially lose the interest of the listener focused on the lyrics and mellow vibe earlier in the song. 
Nice song, I mean it. There's nothing wrong in it, vocals are fine (falsetto reminds me a bit of early Chris Martin), extremely well produced. To be honest, I'm not really a fan of that bluesy guitar riff that peeps up twice, but it can be only a matter of personal taste. The multi-layered final crescendo might sound a little bit too much, since for 2/3 of the track you've kept it very minimal and stripped-down, but I think you made it work. Thanks for the submission, I'm sharing this now on our Twitter profile. Good luck for your artistic future.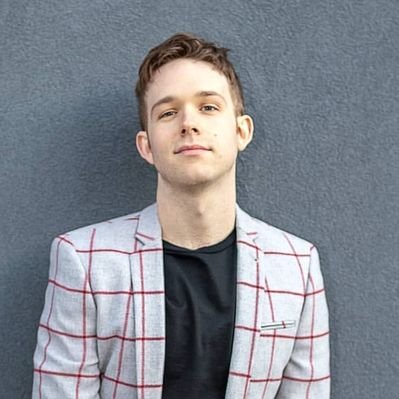 This was a cool track, and it honestly turned out a lot better than I thought it would at the beginning. I can hear influences of other people, but it is also definitely your own sound. Good job man!
This is a great song all around, from the falsetto vocals to the lyrics to the light, ambient musicianship. I feel like it's a mix between The Weeknd, Coldplay and Christopher Cross in the best way possible. This is a truly honest song that is infectious and well written and I'm definitely going to check out more of your work. I would start by saying you should be sharing the visualizer for the song that you have on your website instead of the Soundcloud link as it's a bit more compelling. I would suggest uploading these songs to YouTube with the visualizer if you haven't already and perhaps redesigning your website so it is more in tune with your music / aesthetic instead of just a plain white background. As for promoting your work, I think it's worth hiring the right publicist to help you push the next single or video release that you plan to put out there and see what kind of coverage you can get from there. This is music that should be heard. 
I really enjoyed this song and it's overall atmosphere. A nice slice of ambient pop with a simple, yet beautiful video accompaniment,  this is very well done across the board.  Although I liked the vocals, I imagine you'd do well creating instrumental music too.  From a promo standpoint, you should add your artist name to the title so it reads something like Steve Benjamins - Restless Winds and upload this track to your existing Bandcamp page.  If you plan on releasing an album, I would consider hiring a publicist and getting your music out to websites, blogs, etc. as there is some solid potential here.  Best of luck! 
This is fucking beautiful. Wanted to hear some harmonies on "oh my god my god my god" at the end. Only critique. :) Sharing now. 


This caught my ear just past the intro and I was downloading the song by about a minute or so in.  Thanks for making it so easy to do that by the way, and making your website clear and easy to navigate,and obviously well thought out.  Might need a more high quality mp3 for radio play, could you send more high quality mp3 or wav to me at andrea@aspenbeat.com  and I'll include on shows and playlists.  Beautiful and exotic sound that is captivating.  Not sure how to classify it commercially (alt pop?) but its worthy of repeated listening.  Thanks for your submission, good luck with your music!
I really like the song...It works for me...It has a very soothing quality...The beat is hypnotic...The melody sticks...
I love how it's recorded...All of it is great.
The video would be stronger if the lyrics were not spelled out. The imagery is beautiful...and there is a meditative quality about it that is just amazing...The words on the screen keep me grounded when what I really want to do is get completely lost in the song...I want to go on an adventure and let my mind wonder...
The song is great though, and I will definitely play on my show if you send me an MP3
Thank you!
Hey - thanks for submitting your music for review today. Great opening - not sure what to expect - Radiohead? Aphex Twin? Jamie Woon? Vocal is great - strong, smooth, although I'm struggle to understand all the lyrics, in parts. I love the underpinning drums and fruity (yes, fruity) synth - all comes together really well as one distinct piece. Your sound is unique too - it's breezy yet perturbing at the same time. Also, I wasn't expecting the guitars to come in - there's so much potential for a really ethereal, magnetic live show. 3 mins plus gets too Coldplay for my personal liking, but this is a fab effort for sure - if you're releasing, we'd be interested in reviewing or featuring somehow on my blog after hearing more! Thanks again for letting me review your music :) K*