Ronnie Lott
Title

Ronnie Lott

Bio

The new generation music is a jungle of competition.  Nascent voices and pioneers are in a race to produce the newest sounds in the music industry. Ronnie Lott (previously known as Rated R now can be referred to as Ronnie Lott or Rated) is a new name on the rise. The 23 year-old from San Antonio, Texas gained interest in music from a young age. His father had influenced him through the top hits of the 60's 70's and 80's.
As he was a member of some of the cities top bands that were known city wide for their legendary performances.   As an artist himself, Ronnie started out as a producer and he continues to produce for himself and others.  Artists such as Kanye West, Pharrell Williams and Marvin Gaye have been his influence throughout life and aspires to be remembered as one of the greats just as they are. Eventually, his ultimate goal is to be signed to a major label and have the opportunity to work with other artists in and around the world in such countries like Australia and Europe.
His family, friends, and first few fans continue to be his biggest supporters and hopes that more and more will discover his music.  In his 5 years since he declared himself as a serious artist, he has released the following albums & mix tapes, ( Paradise, It's Just Different) Mix tapes (East I & II, Are You Really Down) 

Both Paradise and  It's Just Different albums were all written and produced by Ronnie Lott himself.  With songs such as Slip Away, Love Like This & Electric, Ronnie shows his versatile as not only a hip-hop artist but as pop artist who merges both markets.  The Albums segmented Ronnie Lott as a talented musician not just an artist and he began to perform at venues across Texas such as warehouse live in Houston and The Beauregard in San Angelo.  

East II the mix-tape saw Ronnie do something for the first time in his young music career that he hasn't done until this point. Ronnie hooked up with another hot inspiring producer whom he would later make his primary producer for all his future sounds and relinquish his producer duties full time and concentrate on improving as an artist. J-Nice, was added to the New Wave team and was introduced to Ronnie's fan-base as his producer and together the two set out as a tandem to gain the attention of the industry on their quest to be signed to a major label.  J Nice is a producer who resides in Denver Colorado, and he produced fan favorites on East II such as ( How it go, Call On Me
Ronnie Lott is currently working on his 3rd LP titled "Nothing is Forever" as is schedule to be released by the summer of 2016.  His latest mix-tape "Are You Really Down" has gained huge recognition from industry reps that have started to take notice of  Mr. Lott's talents and slick song writing skills.  He we be releasing two videos for the singles "Kris Kross" & "Keyauna" as he sets up his audience for his and potential new fans for his best work yet to come when he releases Nothing is Forever.

Website

Expertise

Interests

Location

San Antonio Tx, Austin, Tx, Las Vegas, Los Angeles
---
Recent Submissions
When I first heard it, I thought it was a new track from Drake. It's catchy, I like the tempo but I'm conflicted with the originality of the sound because you have a nice voice but your sound is too familiar. Thank you for your submission.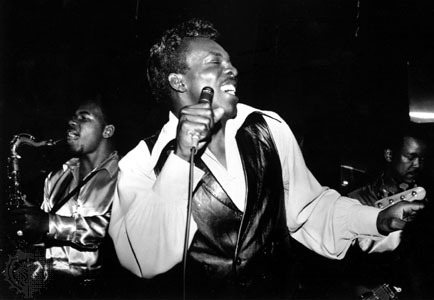 Nice track. Smooth vocals and well produced. The hypnotic rhythm makes a great late night track. Thanks for sharing and I will do the same.
For a guy named Ronnie Lott, I thought this would hit harder - but that's not a problem at all ;) 

You're smooth man. The vocal production is on point in a Ricky Reed kinda way but with a more sensual feel and the ambient melodies fit right into the urban dream pop pocket. Great for late night burning right before a move is made. Good stuff.

On one hand, I'd like to see more variety in the song form. You stick with a consistent A section throughout, with the only difference between verse and chorus (other than the rap bridge) being the topline and lyrics within.... But on the other hand I like the hypnotic atmosphere created by the consistency in melody.

Overall, I'm really digging it. It's clear you have a strong grasp on your style, and that's just about the most important thing an up and coming artist can have in the ole repertoire.
I dig this... I like the rapper, he's dope. And the beat was cool, didn't blow my mind... could be better but I did dig it. It's cool. Kinda reminds me of Travi$ Scott but this dude can rap better. But similar vibe or feeling. Although I could do without the lines about how much money you have or are spending. The bands. That shit is so tired. I know everyone does it so i get it, but first off i can't relate and second its boring. But all in all I give this an A-.

I'd like to hear what else you have going on... email me some tracks @ tmk@buddyhead.com

Thanks man,
keep on!

TK
Yo! This smooth man I like it. Post your music on reddit.com/r/hiphopheads/ they have a enormous hip-hop community. Get onto YouTube and make music videos too for people to see your face and what youre like. Thats another way to grow as an artist. There are a million hip-hop blogs that you can come across on Twitter so i highly recommend getting their submissions email and reaching out! I run @DailyDose (TheDoseMusic.com) so hit me up! Best of luck.
So well done.  First class production, arrangement, vocals, mixing, mastering, everything.  Do you have a radio edit that isn't explicit?  Send a high quality mp3 to me at andrea@aspenbeat.com and I'll include on playlists and shows.  The lyrics are a bit high school for me but doesn't matter, this deserves to be heard.  Thanks for your submission, a treat for my ears, good luck with your music!
This is really well done. Very reminiscent of Drake, hopefully you see that as a good thing, as his sound is about as hot as it gets right now. I feel like the mix/master could be a little tighter, but aside from that, no complaints.
On "Call On Me," the latest musical offering from Ronnie Lott, it's impossible not to hear echoes of contemporary references like Drake and The Weeknd. However, despite drawing upon this near-ubiquitous pop culture icons, Lott distills a sound entirely his own in the process, immediately more accessible and polished than his peers. From a production perspective, "Call On Me" is equal parts hypnotic, disorienting synths and lock-tight beats. Overall, the end result is clean and well produced without any of the excessively glossy artifice found on the majority of current Top 40 rap songs.