Cole Connor
Title

Cole Connor

Bio

Cole Connor aspires to inspire all to own their dream. Based out of Columbia, he uses podcasts, vlogs, music, film and business to teach ownership, spread positivity, and challenge the norm.

Website

Location

Columbia, SC
---
Recent Submissions
Thank you for your submission, Cole. First the positives: good energy, both guest features turned in solid performances, production was solid. On the flipside, the video, while fitting to the title/theme, was fairly standard and unimaginative, and the song itself doesn't inherently have any dynamic, rewind-worthy moments that make me want to share this with others.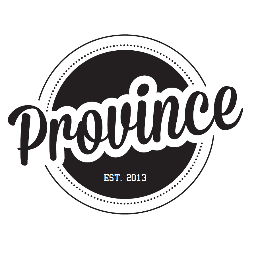 Really like the beat on this; the subtle, pitched-up vocals in the background are really nice - it's the perfect match for Cole's bars.  Speaking of which, these are excellently delivered.  They're dense with some really great lyricism and sit somewhere between Ratking's Wiki and Chance The Rapper.  The Foto Bros have also done a superb job on the visual; it's understated and classy, and the snapshots of everyday people add a whole new level of interest.  The project's been out a little too long for a feature on our webiste, but will certainly be keeping an ear out!  Thanks for the submission.
First off well shot visual. Dope storyline as well. Showcases the city well. I like the song as well. You have a unique voice that works well for standing out amongst the competition. The best advice I could give you on how to gain exposure would be to look in a few publicist. Make sure you get references and they do more than blast a link of your visual to your contacts. You need to go on a campaign that allows people to see and hear your story. 
This video is beautifully and artistically done - the black and white is so appropriate. The only thing that was a disconnect for me were the parts where people were smiling directly into camera - those bits took me out of the video's intensity and I wasn't sure what the arc of the story was. There's real talent with the rapper here as well, I appreciate how finished the track is.
Moody synth stabs precede infectious hip-hop percussion and an intense vocal delivery, which is smartly accompanied by pitch-fluctuating backing vocals that add an additional infectious edge. This track has a great stylistic arsenal from the get-go, showcasing a snappy vocal delivery that reminds me of a more emotionally serious Das Racist. The warbled synth and backing vocal effects lead the beat's power, though the vocal delivery is the true star -- rhythmically faultless and full of authentic emotion. Could perhaps use some more structural variation, but I'm really digging this as a whole. Great work! I'll look to posting this on Obscure Sound in the near future. Also feel free to email me at mike@obscuresound.com if ever in need of help with PR -- I can send my rates and success stories upon request. Thanks for the submission! -Mike
Hi Cole,

I really liked the song and the shots of the city (I'm assuming its Columbia?) I thought that the video flowed really well and your performance was good. I didn't find anything that needed improvement, just keeping doing what your doing! Feel feel to send me more music in the future!

-Lauren
I like the video - very well shot, use of black and white works well with the footage and vibe of the track...

The production on this tune is great - style and flow somehow reminds me of Logic, who I'm a big fan of... Can't fault this track at all.

As for coverage, look at the usual spots like Nah Right, 2 Dope Boyz, DJBooth.net etc - With visuals like this it'd be worth maybe investing in some online PR to work this properly for you... The content's strong enough...

Will definitely be checking out your album for sure!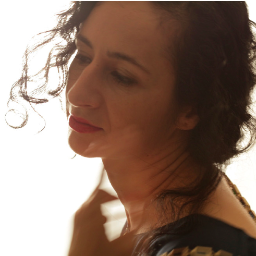 Send it to Just Jay at thehypemagazine.com and let her know I recommended she check it.

Love Cole's powerful rhymes, great delivery. Love the spaciousness of the backing track. I guess while I think the violin is cool, and it's a great player, and a nice loop, it's a little distracting purely because of the EQ / production. I want the vocal to be right up front, big phat vocals placed in the middle, and the fiddle panned around 45 degrees either left or right. Also around 3 mins 45 secs there's a seriously out of tune note in the violin that I'd edit out. It's not because the player isn't good - they are. It's totally usual to have to lose a bum note here and there from takes

Love the horns when they drop that first time.

Really, I just want more voice. Louder, and more low end in the EQ.

Cole is awesome, thanks for sharing.
Still on the fence with this one. Beat will keep you bouncing. First dude had a decent flow. dude on 2nd verse needs some work.  young lady on the 3rd verse was ok as well. Dude on 4th verse has a decent flow. Hook is catchy and easy to sing along too. Overall it was a good song! Will def keep my ears open for more. 
As far as the video, I love what you guys did with what I assume was a small budget. The stylization of the captions was slick and creative.

Musically, I preferred the first and last MCs to the two in the middle. The flows seemed to fit the beat better and were a bit more catchy to me. For the first guy, I'd play with the vocal mix, as it seems like it might be stacked a bit too much, or has some sort of distracting effect on it. The middle MCs flows were just too slow and dated for my liking.

I'm definitely intrigued though, and would love to hear more from y'all. My twitter is @mtompy.
"Czar 7" begins in lively fashion, with swanky brass and illuminated strings serving as a great backdrop to NewSC's impressive cumulative flow, which is simultaneously furious and melodic in its technical preciseness. The hook - with deep backing vocals complementing a slick brass-synth maneuver - is a nicely executed one. The various vocal cameos, all different in their tone but similarly effective in flow and cohesion, provides welcome variety to the predictably enjoyable and hypnotically repetitive beat. Everyone involved does a fine job, and "Czar 7" serves as a great introduction to show the various voices involved with this infectious project. I'm enjoying it for sure, and will send you a message when an OS post is live.
Yo! This is a solid track guys......i'm feeling it. Really like the passion and hunger you guys bring. The beat is dope too. I think you guys can make some noise with this video. Post this on Reddit (https://www.reddit.com/r/hiphopheads/). Its a great way for your music to be heard  to a community of Hip-Hop Heads. You guys should definitely reach out to all the hip-hop blogs on twitter. There are a million and I run one as well (@thedailydose_). I can help post your music. Just send me an email at Gav@thedosemusic.com and I got you! Just remind me who its from. Keep grinding!