Matt Specht
Title

Playing, painting, acting, and making a mess of things.

Location

Milwaukee, WI
---
Recent Submissions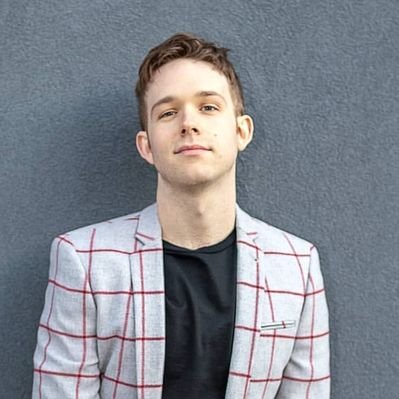 This was a cool song with a cool vibe. I could definitely see where people who are really into this sort of thing would love it. I even found myself getting into it when the vocal hook came back around.
Really good - could use a bit more punch. Production is okay but needs some work. Will do a Tweet!
This song isn't really my style but I can't deny that it's a good song and very well-written.  I would suggest getting this album on Spotify and all other streaming services since it looks like you have your old one up there but not the new one.  On Bandcamp, perhaps try a pay-what-you-want model so you're more likely to get potential new fans downloading the album instead of being turned off by the $5 price tag.  You should also try running some Facebook ads to promote the new album to fans of similar music, especially in any regions you plan on playing shows.  Finally, I would suggest making a music video if you have the means, for this song, perhaps in a live setting.  Best of luck! 
The vocal delivery is great and confidently holds the track. The use of self harmonies works great. The chorus  ("The tides comes from behind..") is a sweeping moment in the track and instantly memorable. 

The bass and piano alone moments are a great piece of arrangement as is the down played second verse. Overall the musicianship on display is very impressive. 

A slight gripe is that the recording seems to lack depth with some of the textures being lost in the mix. As mentioned above there are some great arrangements and musicianship in this composition and it would be great for the production to make these shine more than they are currently

This was super refreshing and different to hear compared to most of the submissions on Fluence. There was definitely a lot of different influences and styles coming together which made a great final piece. Honestly I don't see a lot of artists taking advantage of that aspect and using it to help market their band. That's a great way to relate with fans on many levels and really make WANT to make a personal connection which each side. Calamity seemed to really bring a live energy to table and that could be a perfect place to put an efforts into building some hype and excitement for new listeners.
The bass subtleties are awesome, really funky feel! I like how it changes to a more powerful tone!
Hello. Thanks for sending this to me for my feedback. Though this is a short clip, I really enjoyed what I heard. The song has a great melody; I liked the lyrics and the singer's voice was very soothing. We would love to feature you and the full version of this song on our website -- dopecausewesaid.com. Check it out and if this interests you, please send us the full version link (Soundcloud) of Calamity, the band's bio and 2-3 pics. Again, great song!
Strong vocals and the harmonies are beautiful. Brings me back the 90s. I like this. I'd love to hear more from the band. 
Love the artwork!  And, I like 'My Own' the best of the 3 tracks submitted, and all 3 of them have great energy, production, arrangement, vocals and harmonies.  Get in touch to further chat.  Thanks for your submissions, good luck with your music!
I like 'My Own' track way better than this track, this is a bit more gimmicky and doesn't draw me in quite as much.  Still blowing it away production and arrangement wise, great job!  Can hear and see this doing really well in a live performance.  This track as well is more like a rock opera than a traditional pop song, just lots of complexity and depth to it that takes it out of that 'pop ditty' realm.  Would love to see more promotion on you all, let me know if you'd like some ideas on that.  Thanks for your submissions, good luck with your music.
More info please!  Amazing vocals, harmonies, production, arrangements and energy on this one.  The song is like a rock opera to me, it has lots of parts and pieces, most of which work really really well together (the one exception for me is the bridge around 1:44-2:06).  I want the song to keep going, it ends a bit too soon!   The track leaves me wanting to hear more, know more about you all, and listen over and over.  Send a high quality to andrea@aspenbeat.com and I'll include on shows and playlists.   Thanks for your submission, good luck with your music!