Jules Shapiro
Title

New Album Wandering Soul OUT NOW!

Bio

Spectra Records recording artist FireBug have captivated audiences at music venues and festivals across the globe. Performances in North America that include appearances at SXSW Austin, CMJ NYC, and NXNE in Toronto. Furthermore their shows at festival events in the European Union that include Sonisphere Festival in Knebworth UK and London's famous Dublin Castle, just scratch the surface of the mileage that FireBug has covered since their inception. Their signature modern rock sound injects a New Orleans influence with elements of 70's rock, grunge, blues, and folk-rock.

Sharing stages with big-name acts like Iggy Pop, Alice In Chains, Tom Morello (Rage Against The Machine), The Cult, Dave Catching (Eagles Of Death Metal) and many other internationally acclaimed acts.

FireBug's upcoming Spectra Records full length release produced by Chris Goss (Foo Fighters, Arctic Monkeys, Queens Of The Stone Age) features multiple singles that include the album's debut single featured on Yahoo Music titled "Wine Water & Bread" which describes how the simple joys in life are all you really need. Their follow up single 'Strange Days' produced by Chris Goss received a rave review in Elmore Magazine: "Firebug blends Optimism with Blistering rock-n-roll fury on 'Strange Days' ".

Their latest single 'Sinner' was recently featured on New Orlean's modern rock station 106.1 FM The Underground. Canadian Rock Zine Pure Grain Audio states: " 'Sinner' is a lesson in how modern bluesy swamp rock should both sound and feel. Juliette Tworsey's vocals perfectly match the song's great groove and it's truly hard to avoid listening to the song on repeat." In the UK FireBug was voted best songwriters of the year and winners of the coveted UK New Music Video Awards and has also won the Best International Act two years in a row at the UK Exposure Music Awards. Exemplary reviews from a multitude of industry publications include high praise from; HITS Magazine, LA Weekly, Time Out NY, Elmore Magazine, Pure Grain Audio, The Vinyl District to name a few.

Building a following from Los Angeles to Chicago, from New Orleans to London and beyond FireBug have proven their dedication in the music business and will continue to grow their presence. Described as a Chrissie Hynde-meets-Grace Slick 70's vibe, with her own unique twist and flavor, Lead vocalist Juliette Tworsey says "cutting our musical teeth in and around local hot spots in Chicago, Los Angeles, and New Orleans, has allowed us to connect on a deeper level not only with our music and fans but also with ourselves." Guitarist Jules Shapiro adds, "It was the laissez-faire attitude that attracted us to New Orleans. The depth and musical soul of this eclectic city have inspired our sound."

FireBug have performed at many festivals in New Orleans that include; Satchmo Festival, French Quarter Festival, NOLA Fringe Festival, and many others. Venues in New Orleans include the famed One Eyed Jacks, Gasa Gasa, House Of Blues and Howlin' Wolf. In Los Angeles, FireBug has hosted the Firelight Music Festival in Silverlake multiple times and have showcased their best material at The Viper Room in West Hollywood and The Echo in Echo Park. In London, England they received critical acclaim for their performances at famous venues such as Dublin Castle, Half Moon, Barfly, and their performance at the 80,000 + Sonisphere Festival Knebworth.

The band recently relocated to Joshua Tree CA as they continue to grow their global following and are very excited to announce the release of their highly anticipated album on Spectra Records. They plan on touring extensively in the upcoming year 2020.

Website

Expertise

Interests

Location

Joshua Tree
---
Recent Submissions
Please re-submit to me the platform was down when I tried to attend to your session thanks!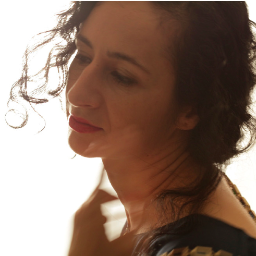 I'm not certain when I first came across your music, but it was a while ago. I'm a fan. I'm also a fan (and a friend and a collaborator) of an artist called Ruby Friedman. Your sound isn't a million miles away from hers... I wonder if you'd be good on a double bill? That's my best suggestion for you, to reach out to her and see if she's into this idea. You have a great song here, I wish you every success. 
On "For The Love" by Firebug, the band lay down four minutes of beautiful Janis Joplin inspired heart-on-sleeve blues rock. Hard to pin down, there are elements of country floating around the periphery, but more than anything it sounds like the various deceased members of The Band have resurrected to grace their presence on this fine recording. Garth Hudson inspired organ fills give this song a tremendously three-dimensional quality, while the guitar work is alive and on fire, equal parts impassioned and note-perfect. Not to mention the vocals, which easily pack the majority of the emotional punch delivered in "For The Love."
Really tasty intro. I'm a sucker for those delicate arpeggios, which by the way, juxtapose quite nicely with the subtle, yet passionate vox. The Janis appreciation is noted, and the b3 is another nice touch. Normally I'd say that the guitar in the pre-chorus is way too wet and chorus-y, but it works fuckin perfectly. 

I love this. I'd listen to it for shits and giggles. But unfortunately, I don't know many people in the market for this sound right now. That doesn't mean you should do anything else - quite the contrary. You've mastered a style, both theoretically and performatively. Keep doing you and good shit will happen, but unfortunately I can't be the one to make it happen for you. 

However, if you're interested in adding some intelligent modern garnishes to your sound, I'd recommend checking out a band called Half Moon Run, specifically a song called "Turn Your Love" - though it may be a bit too progressive for your liking (wacky time signatures and all)
I like this one better than the last track you submitted me. Maybe it's the swampy blues feel (I'm a sucker for that kind of stuff, but nevermind.)

Like you, I believe that the rock scene is about to turn harder and heavier as political uncertainty (thank you, Donald Trump) and social stability becomes...well, less stable. There are also definite signs of a big 90s revival, which will help your cause. 

Your stuff begs for some kind of YouTube post. A lyric video would be a good start, but people (including and especially record labels) need to see what kind of visual aspect there is to the band. 
Bluesy howl of guitars set this one up nicely, with the chugging rhythm guitars, twangy lead, and sultry vocals comprising a very appealing arsenal. As your description states, this shows a return-to-roots take on vintage rock 'n' roll that's often absent from today's rock scene. The uptick in vocal emotion and clanging guitars around 01:20 presents the first hook, a spine-tingling accomplishment that - while not blowing me over with innovation - is soundly accomplished. The New Orleans roots seems to have nicely contributed to the bluesy tinges, with the rising and rousing organs working well as a subtle maneuver. Really digging the percussion during the bridge at points like 02:38, and the "I'm free" vocal repetition afterward followed by the commendable guitar solo just prior to the three-minute mark. Repetition on the structural end results in a hypnotic state of energy that's fitting for this bluesy and vintage take. Very nice work! I will get around to posting this on Obscure Sound in the next month for sure. Also feel free to reach out to me at mike@obscuresound.com if in need of help with PR; I can provide success stories and rates upon request. Regardless, thanks for the great submission! -Mike
Right outta the gate- Dug the "intro", almost wish it was longer. I picture this introduction taking 5 minutes live. Really get people paying attention, and waiting for the fantastic vocal to hit. 
Pardon my rant, that's just where my brain goes when I hear groovy shit. 
Firebug kills on this track, and they have all of the necessary elements to keep you drawn in for the entirety of it As stated before, a very powerful vocal takes us through, and very aptly placed keyboard leads make the bridge, well, just that, the bridge. I really, can't tell you how much I love when a guitar lead is placed well, and not an over done, contrived, narcissistic, shit-show, so that the ONE dude who happens to shred (big fucking deal, everybody shreds these days dude) finds it important enough to let us all know tat he sacrifices the song to do so. (Another rant.... Apologies) The lead towards the end of "Red White and Blue" is fucking perfect. This song didn't need a SOLO, I personally think that would dent the integrity of it, it needed a straight forward lead, that still let the song play. It's fucking perfect. You see some douche-bag like Eddie Van Halen, or Stevie Ray YAWN would've bored me to death with how fast they can for no reason at all, move their fingers. Very tasteful, kudos. I think this band will blow up. And as long as they stray far enough out of the fucking GRUNGE pigeon hole, I'll play anything they got on my show. It reminds me of Band of Skulls, and their first album is still on heavy rotation on JiveKiller Radio. Good shit, and thanks for sending it my way!
More evidence for my theory that music alt-rock is going to turn heavier and angrier as we get closer to the end of 2016. (Thank you, Mr. Trump!) 

Good production and arrangement. Does the song segue from the previous track on the album? If you're thinking of sending this out as a single, you may want to trim the marching drum from the intro. 

Some questions:
(1) Does the song sound like this when played live? I could see how it might be performed with more intensity (and maybe even slightly faster) in front of a crowd.
(2) Beyond Fluence, how are you shopping this to labels?
(3) Do you have a YouTube video available? Even a quicky lyric video would be preferable to nothing at all.
"Red White & Blue" rides nicely initially on a driving organ, creaking guitars, and gradual percussion, culminating in a powerful vocal presence accompanied by twangy guitars. The "all is lost" distortion heightening works well as the first hook, reverting back to the first verse afterward for comfy familiarity. "Bluueeeee" vocal longing around the one-minute mark works well for variation as well. Many tracks in this style often fall victim to over-repetition, and while this track is lent a hypnotic quality due to the verse repetition, the various takes on the chorus - from the bridge to "blueee" bit - introduce enough variation to make this a strong effort. Guitar interlude just past the two-minute mark, with the excellent percussive build-up and organ collab around 02:34, serve as the track's greatest point. Really nice work here -- full-bodied and lively effort. Will aim to post on OS upon release. Also feel free to reach out to me at mike@obscuresound.com if interested in help with digital PR; I can provide success stories/rates upon request. Thanks for the submission! -Mike
This is a cool song. Retro psychedelia is always going to work well. It's got legs on the live circuit - the prog scene is thriving - and could even get some radio play if marketed to the right audiences.
Hello! I really enjoyed the song. I thought it a memorable song with great guitar parts and vocals, and I think that it will be a hit in a live setting. Keep up the good work!
The musicianship on this is wonderful! This is probably great when performed live, and would also like to see a music video. From the bio, I see that this band is very experienced, and it is clear that they know not only the mechanics of building a great song. The passion in the lyrics and performance are what makes this track so cool. 
A good song keeps you from the beginning to the end. With the initial explosion of the drums into guitars and hard driven vocals full of soul, the intensity never stops. It's rich with the different ways bridges lead to new places, bringing the true grit of the song to the way good ole rock n' roll used to sound. 

Truly, I enjoyed this so much. I listened to it immediately again and again.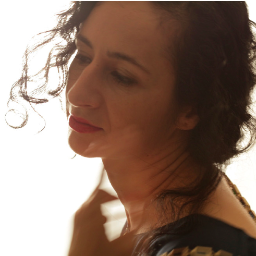 Solid song with solid performances and firey energy. You could reach out to Ruby Friedman Orchestra, as she's an LA to NOLA transplant who sings and rocks out with a high quality band. Maybe you could double headline a show

Reach out if you're in NYC.

Ysanne
LOVE the voice, very unique and original, and I want to hear more.  The video helps intrigue me as well.  The song is great, but the lyrics don't quite speak to me personally as much as I'd like them to.  I'd also suggest possibly further mixing/mastering so that the vocals are way up in front.  But I'd like to see if its a fit on shows and playlists, I really like the track in general. Send a high quality mp3 to me at andrea@aspenbeat.com and I'll find a place for it.
Thanks for your submission, good luck with your music!