Bobby Lewis
Website

Location

New York
---
Recent Submissions
Nice songwriting and arrangement. 
Mixing could be bit better. Try to remove any blank portions on channels when not in use, as its making the MIX very noisy. 
Try to use a single BUS for the reverb to reduce the reverb clash. Same for the Delays.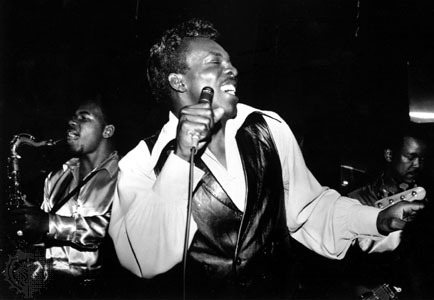 I like the contemporary feel of this one. Nice electronic beat and great vocals. Good progressive chord changes keep this song entertaining for the full track. I could easily see this one on a soundtrack. I will happily include this track on The Tasty Turntable for December upcoming release. Thanks for sharing!
"Emerging from the Gowanus Canal" <- Love it!

I dig this a lot. I hear traces of The Album Leaf meets The Dismemberment Plan with the entrancing atmosphere of the former and the proggy bounciness of the latter. Great song title too. Great verse/chorus dynamics, a bridge that totally makes sense in context of the song (but could do with a better build into that downbeat on the halftime part), and a great resolution at the end. Musicianship is spot on. Vocals were a bit pitchy at the lower end of the singer's range.

You guys should get a publicist ASAP. This is total Brooklyn blog fodder and I think you guys would have great success in the editorial world. If you have a friend who can help you make a quirky music video too, that would make your publicist's job that much easier. 

Best of luck and thanks for sharing your music!
Well produced and arranged, good sound is always a good thing when we spend so much time listening to tracks, thank you for that!  There's a great driving beat to this alt-pop alternative track, and we like some parts of it -- 'honey from the bees' synth sounds are so creative!  But bottom line it wanders a bit too much for us, too many different elements and sounds for us to grab onto.  Thanks so much for your submission, good luck with your music!  
A fun, original track that is perfectly described in the write-up that you provided so kudos for that. If you're on the verge of putting out an EP and trying to make a splash in the crowded NYC scene, I would hope / suggest that you have a publicist already on board. You should plan on releasing a music video for a track from the EP and play out regionally as much as possible, trying to get on high profile gigs with established musicians in your scene. Network as much as possible and try to make some connections that can help further your career as you're in the right city to do it. Perhaps run some targeted ads to push your new album on Facebook once it's released and make sure it's up on Bandcamp as well (I only see your first album and the new one should be available for pre-order). 
Dude this song in fantastic.  I really enjoyed it.  It is super mellow but very catchy.  The lyrics are pretty awesome as well.  I would love to play it on the station. 
On "The Amulet" by Mustardmind, the band unleash five-and-a-half minutes of prog-rock influenced fury upon the world. The time signature and drumming patterns are off-kilter are hypnotic and mesmerizing. The guitar work is crisp and angular, recalling the work of Alex Lifeson of Rush at times. The vocals are strong and well produced, sitting front and center in the mix. Over all, the song composition is well-rounded, comprised of tight, memorable repeating parts, relying heavily on repetition of memorable guitar riffs within the context of a conventional verse/chorus/verse song structure. The bridge section in the song's third quarter represents the only true musical departure from this established song structure, and comes as a breath of fresh air in the song. Thematically, "The Amulet" serves as a recurring theme throughout the song, further reinforcing the musical homage being payed to such classic prog- rock bands as Rush. Overall, and extremely memorable song that takes its time to reveal itself in its entirety to the listener.