Simone Corazzari
Title

Singer, Guitarist, Songwriter & Producer of LE FOLLI ARIE, Italian prog-pop band

Bio

Le Folli Arie become a reality in 2012. The band is made of four musicians living in Milan that have a huge live experience. They all have worked in various musical projects and share a common love for music from the 70's (Yes, Genesis, Pink Floyd, PFM, Banco di Mutuo Soccorso, Area,...). They have also been influenced by grunge, pop, latin, funk, jazz, heavy metal. The clash and melt of all these musical influences gave birth to Le Folli Arie's unique style. Defining Le Folli Arie's style is not a simple task: it could be prog music dressed as pop or the exact opposite.

"Le Folli Arie", Simone Corazzari (lead vocals, guitars, author and producer), Massimiliano Masciari (bass and steel drum), Francesco Meles (drums and percussions) and Marco Antonio Cerioli (keyboards and vocals) trusted the mixing and mastering of their album with Lorenzo Cazzaniga, one of the best italian producer (Claudio Baglioni, Lucio Dalla, Fabrizio De André, Ray Charles, Sting, Mina, Pfm, Pooh, Vasco Rossi,...). Lorenzo is the last and most precious piece of the complex puzzle which is Le Folli Arie's sound.

Making their own way through echoes of Jeff Buckley, Led Zeppelin, Pink Floyd, Genesis, Yes, Porcupine Tree, Lucio Battisti, PFM (and many more...) Le Folli Arie's first work is a true musical voyage you could easily get lost into, that gently flows with no discrepancies; sounding almost "concept"!

Le Folli Arie is on the run!

Website

Expertise

Interests

Location

Milan, Italy
---
Recent Submissions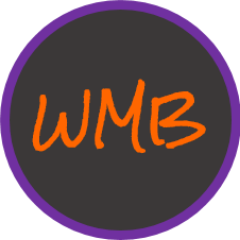 The track is very nice, I hear some jazz influences in there and a laid back 60s vibe as well. Good vocals and lyrics as well. I will check out some of your other English tracks. Feel free to send an e-mail to waaltmusic@gmail.com for upcoming English tracks, we might be able to share on The Revue. Thanks! 
Don't let the "NOT FOR ME" tag fool you. Le Folli knows what the hell he's doing. The production is great. Super crisp and clean. I have a few qualms with the video, but nothing that matters- or at least mattered after I saw the super hot Woman's Buttocks anyway. And don't worry, the video makes sense at the end. Moving on..... Dude can sing, and his melody is flawless throughout the song. I am by no means being critical when I say that I feel slightly that the "HOOK" is missing from this song. Just an opinion. I don't always need a hook, it's just that the fans that are into this vibe, aren't usually the fans who have a vast Genesis and Floyd collection. I got the vibe of both of those bands immediately, but I am a nerd about it. From the reviews, this band has an incredible live show, I can see that being a reality. I enjoy this song, and I fully respect the talent that went into it. It is a lot more intricate than it sounds on the surface. (I could never pull it off.)  My issue is solely this..... I don't know what to do  to it. Dance? Chill? Sing along? I mean if I had just dosed a bit of Acid, I would be very content appreciating what was coming outta these dudes. I guess I need to hear more, because these guys are fucking good, and everybody knows their part, I can just kind of tell that this is an energy better seen than ONLY heard. Not because it's not listenable, because it is, but because the appreciation to the heart, soul, and sheer talent would put a smile on my face. Find a Producer who can get that to show through, and I'll play that record every fucking day on the Radio. The musicians obviously know what they are doing. I can already name 10+ friends/acquaintances that would dig the hell out of this. I am definitely going to check some more stuff, as I am intrigued. Great band, can't wait to hear more.
Love the video. Good job. Just be aware that it might freak out puritanical American programmers. They have no trouble showing guns and death but a nude bum? That's...indecent! (I can't explain America. It's just weird.)

Questions: Who is your target audience? Are you looking for promotion through radio airplay? Are you prepared to tour internationally?

One thing that came to mind immediately was the commercial licensing possibilities. I could see any number of companies wanting to use a carefully-edited version of the video to convey love, loss, intimacy, loneliness and human connections. 

For an audio version of the song, an edit might be a good idea to shorten things up. After a couple of listens, I'd think about grafting the intro to about 1:05 in the song, eliminating the slow part of the song. Programmers know that getting to the melodic meat of a song is extremely important. On average, listeners will give a song less than 30 seconds before they decide to skip or listen on. Think about that in the construction of this piece when you make it available for radio airplay or streaming.

In the US, I'd recommend pitching it to NPR. In Canada, go with the CBC.  If you like, I can post this video to my site whenever you're ready. Just email at alan@alancross.ca
Love the music.  The video is a bit confusing to me, and I can give some specifics if that's what you are looking for, but in general, until I read the description at the bottom below, I couldn't figure out what it was about, and that you were trying to tell 5 different stories, and I couldn't naturally track what was happening and why.   Otherwise, if you're interested in getting your music on playlists and radio, send a high quality mp3 to me at andrea@aspenbeat.com, and I'll include on playlists and a future show.  Thanks for your submission!  Good luck with your music!