John Kanne
---
Recent Submissions
Everything works well here. The instrumentation and tempo is solid, right in a good groove pocket. It also doesn't distract from the lyrics which are clear and work well. 

Only negative i came across is actually with the artwork. It's very similar to and reminds of the artwork from an artist by the name of Gallant.

I'll put this in the hands of the PD for The Pulse here on SiriusXM, I think it would be a good fit for that channel.
Love this song and would like to hear more from this artist. Sounds great! When is it on spotify?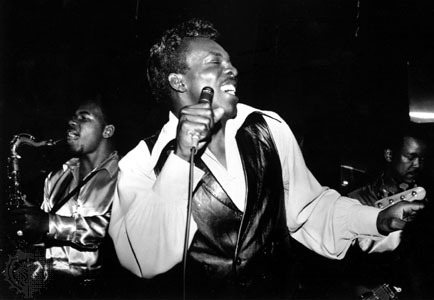 More impressive work form Northern National. This band really impresses me. The mix of strong musicianship and great lyrics makes for a solid, listen-worthy experience. I think these guys are going to breakout big. Thanks for sharing.
Catchy and lots to like here.  It wanders a bit melodically for our taste, but still well done.   Send a high quality mp3 to andrea@aspenbeat.com with 'Fluence Request - Artist Name - Track Title' in the subject line of the email and we'll look to include it on playlists and shows.  Would love to hear some of your other tracks as well, send a link to where they reside for listening and/or downloading.  Thanks for your submission!  Good luck with your music!
Great vocals, production, melody, etc. It's not a song I feel the need to hear again (didn't get stuck in my head and I listen to 100s of new songs a week so I'm jaded) but I think there is great potential here and I would check out other songs they wrote and recorded.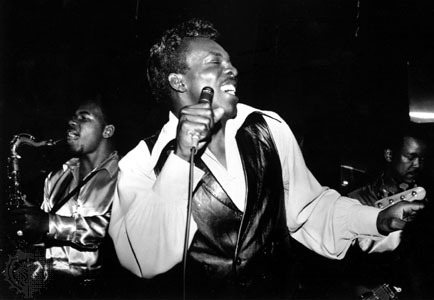 Northern National keeps on making great music and "The New Age" is no exception. This track features great vocals and a very catchy chorus. The track is well produced and dynamic. I listened to it several times and it gets even better with each listen. I'm excited about Northern National's trajectory.
Thanks for submitting your music for review! I really like this, there's a real and true mix of indie, folk and rock to get my ears around and the production is super-meaty. It's a real emotional track too, very on-trend and softer than I expected from your PR image. Lyrically, it's interesting and vocals sound raw in parts; if I knew the words I'd be singing along already. TV soundtrack? Perhaps!

Good effort! Looking forward to the new EP.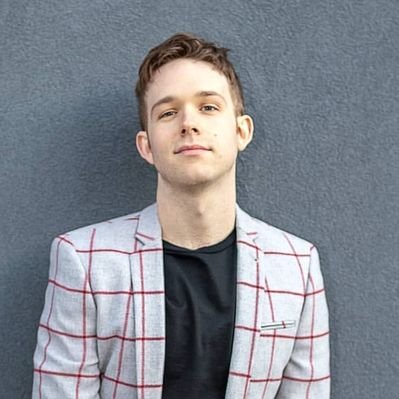 I liked this. I think you guys have a good sound, and a good look. I could absolutely see you two taking off and developing a good-sized fan base pretty quickly. 
I'll push it through to the Pulse again! Hopefully some of those Spotify /billboard numbers will help it get on air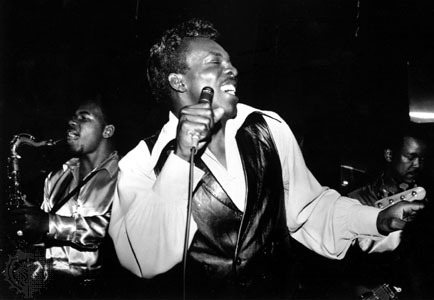 Great work on this track. I really like the production of the song and the vocals are nicely centered over the driving background track. Very professional. I definitely think this is a band with a lot of potential. Thanks for sharing and I'm happy to spread the word about Northern National!
Love this song it sounds like a hit! Gonna add it to a few of my Spotify playlists. Thanks for sending :)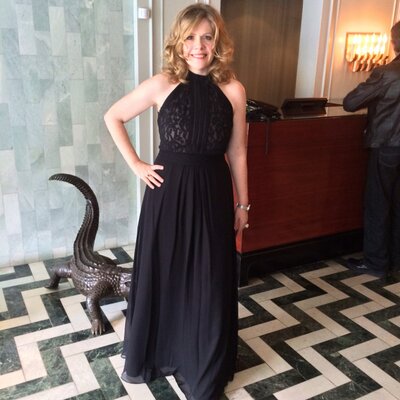 Has a good feel to it. Feels a bit retro. Late 80s power pop. Was that what you were going for?
Solid love song, would do well playing over a romantic moment/montage in a movie. Swoops and soars in all the best ways, and avoids being treacly.
Warbly keys and handclap-laden percussion signal a warm and welcoming beginning, made even finer by the lush entry of vocals and a steady organ that pads the back. The "it's so hard to breathe / when you're next to me" section is a fine bridge into an effervescent chorus, which is simple yet addictive in its radio-friendly allure. The re-entry of the intro around 01:24, marked by more fervent vocals, is a welcome reprisal. The theatrical vocals and striking backing guitars remind me of Muse, in particular, with the hook-y nature of Train - which sets up well for the group's potential exposure. Nice work -- I'll be posting it on Obscure Sound in the near future. Also feel free to reach out to me at mike@obscuresound.com if interested in success stories/rates regarding my digital PR servicing. Thanks -Mike
Well written, strong melody, fun and upbeat throughout. Would be a great song to be featured on The Appetizer as long as you have a solid album to back it up (we showcase songs from great albums instead of only promoting singles). Catchy song that will stick with you after it's over. Perfect!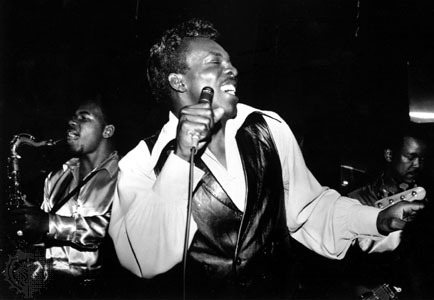 Nice production and good vocals. I also like the instrumentation (all too often, a clangy guitar will overpower the mix--that is not the case here). The vocals get more interesting around the 2:20 mark.  I wish that the first third of the song was more interesting (it is not bad...just a bit generic). The songs really picks up towards the end and demonstrates that the band has a lot of potential. I'm excited to hear more from you in the future. I will definitely share the song on future playlists.
First thing that came to my mind when I heard this song for the first time it's that if I had a commercial radio, I'd like to have it in the rotation. Love Is Fire has a very solid melody, reminiscent of Spoon and Kings of Leon, with a pristine production and charming vocals. Moreover, the song increases its charm with the passage of time, finding its climax around 2:30 through that successful transition chrous - quieter bridge - chorus.

I'll give it a spin through our social pages. Thanks for the submission.

This is a fantastic song.  Musically strong, great vocals, great lyrics.  I would love to play it on my station.

Where can I see the lyrics? Please include them in your submissions. I recommend adding them to your soundcloud, website, bandcamp and everywhere else. 

Solid pop/rock production. Great mix. Great snare sound. Solid drummer. You should include on your Facebook and website who plays what. 

You have a sound that could get TV/commercial placements. Write the "Best Day Of My Life" / "On Top of The World" type of song and you'll pop. 

My biggest critique is with the lyrics and production. There aren't any lines that stick out to me. What is the tattoo line? The line that is so good, so creative and meaningful that people would tattoo it on themselves? Every great song has one. 

The song is very surface to me right now. Nothing wrong with it, but nothing great about it that makes me want to tell everyone I know about this. The production is solid. Great performances. Good vocals. But the sound isn't ground breaking, which is fine for pop/rock, but because the lyrics are simply passable, there's nothing that moves me. It's forgettable right now. Catchy yes, but forgettable. What makes you standout amongst every other pop/rock group out there? 

The reason Imagine Dragons and American Authors have done so well is not because of their vocals, guitar tones or melodies. It's their lyrics (and production). They caught on because their songs were perfect for commercials and ad agencies couldn't get enough - why they got featured on so many commercials (before mainstream radio success). 

Write songs with lyrics that are more universal. The "I'm ready," "best day ever" "here we go" "together" themes and every ad agency will be pounding down your door to use your songs. 

I'd also incorporate some production elements that aren't so obvious. This production is paint by numbers. What is your "sound?" Nothing stands out as yours. It's the banjo lead line on "Best Day Of My Life," the thumps, crunch, gang vocals, claps and screams in Imagine Dragons, the trumpet in Capital Cities, the modern disco rock in Walk The Moon, the low fi drum machine sound of Foster The People, the gang vocals/counter melodies, creative percussive elements in Bastille. 

Study the rock acts that are popping today. What themes are in their lyrics? What production elements are being used that are working? To be a pop-rock act you have to stay current. And although your production and mix are very "solid" it doesn't sound current. What acts today have popped with this sound? 10 years ago, maybe, but the pop-rock format demands some more elements these days. 

You guys are clearly very talented. Keep pushing yourselves. Challenge yourselves with your writing. Never settle. Write and re-write until the songs are undeniable. 
Hey Michael,

You definitely have a good sense of song structure...There is very little I would change...The intro is really hooky...I love the filtered telephone vox...It sounds interesting enough for me pay attention to what's coming next. 

Your voice is very powerful and has a good tone...Your range is pretty impressive too...You have a great pop/rock voice actually, although I can definitely hear some indie tendencies with some subtle Cold War Kids influences in your vocal delivery...
So all that is good...The two areas that I think could use some improvements are the lyrics and the drums...I am personally more moved and drawn to a song whose lyrics are a little less literal; the ones that keep me guessing. The opening lines would come in stronger if you used some metaphors to describe the feeling of not being able to get enough of her love...or the feel of her touch...Those lyrics don't excite me...they sound mundane when you could really go to town with expressing those really intense emotions...
I'd like to hear less intricate drumming in the first verse. The snare is a little too loud for me....I think the drums could take a back seat a bit in the first verse...maybe just something simple...Right now it feels cluttered...I would even go as far as to not have the kick/snare/reverse cymbal pattern...It's a bit overkill for me. I love what's happening in the second verse withe the kick...and just the overall vibe right there...

This will work better with a pop rock audience...It's powerful, catchy, love song....It definitely has some interesting moments, but overall it's just not the right sound for my show or my audience...
Solid song. I enjoyed the subtle difference between the 1st and 2nd verse and then the smooth transition into the bridge, it wasn't jarring and def fit the flow of the song. Good lyrics that relate to the title and then strong ad-libs closing the song out were all enjoyed. I'll def be passing this on to some of the rock programmers here at Sirius. 
Sorry I missed the 2-week review window on this.  Nicely done, and so right to be played live as well, lots of talent shines through on this.  Looks like you've got quite a following on SM already, where are you with radio airplay and how sold out are your shows? Are you looking for label support or prefer the DIY route all the way?  Let me know if you'd be interested in help with promotion,branding and PR.  Thanks for your submission, good luck with your music!