Michael Ige
Title

Leader/Lyricist/Background Vocal

Bio

Founded Uncle Tadashi & Da Boyz in 2013.

Website

Location

Ewa Beach, Hawaii
---
Recent Submissions
From its lush opening acoustics, "The Tribute Song" is an engaging effort. These initial guitars quickly evolve alongside a dub-friendly, bass-laden feel alongside an interesting vocal approach that appears half-spoken and half-sung. The delivery works well, especially at 00:50 when the acoustics pause a second to highlight the vocal exuberance. As an ode to various genres, this track works well in its eclectic charm -- the world-music bit at 01:14, evolving into the smooth sax, is particularly alluring. "Time waits for no one / just moves on and on," pause is another moment that I enjoy. Overall, this is a consuming track that does well in serving as a stylistically eclectic ode. Nice work! I look forward to sharing on OS. Since you mentioned needing help with promotion, feel free to send me an email - mike@obscuresound.com - if interested in learning about my PR servicing's rates and success stories. Thanks for submitting! -Mike
Fun, sun and nothing too serious, thats the immediate vibe from this track! 

From the artwork to the lyrics, it is easy to jam along to this catchy tune, have a laugh and sing a long too. The Hawaii multi culture feel is a unique spin on what could be a Hawaiian classic,  ukulele strummed guitar and grooves for a summer day. My feeling is that the strength of the music would be best appreciated live, as I bet they are an awesome, bright and lively bunch of people! 

My only critique would be a little more work on production of the vocals and the guitar but it's fun, thanks for sending it to me to check out :)

Promotion wise, I would suggest any Hawaiian music forums, guitar and ukulele pages, also family music forums and blogs would appreciate this too.
This is a nice funny listen. Kept me interested to hear the next verse. Good get some listens from new potential fans.
Not sure if the vocals are the right tone for the rap style though. 
It's okay, I'm not really a fan. My nephew seen and enjoyed the music so that's a plus. I do thank you for letting me listen to your music. I'm sure there are other people that will find this song more to their liking. 
The vocal back and forth is beautiful.  Good song.  Puts a happy feel into the listener. 
I do not love the blurry effect of the video.  Made me think my eyes were even worse then they are.
Such lovely sentiments and I picked up on a farewell-my-summer-love vibe early on. There is so much happiness breathing through every scintilla of this tune and it is so warmly produced it is hard not to be swept up on its tide of goodness. If this is what true love is capable of producing then I think it should be everyone's life's work to seek it out. Getting back to the music this is fanciful stuff, brass parts, twinkling mandolin chord progressions and a male/female vocal that is straight out of the fireside manual on how to have the best singalong ever. So cute and I hope you get to record a Christmas tune at some stage because it could well be magical. 
Another refreshing tune by UNCLE TADASHI & DA BOYZ. It has a cool summery vibe, all the instrumental parts stand out (especially the guitar riffs, but also the ukulele sounds quite on point) & vocals are well harmonized. I would have worked more on the video. I can understand if you have budget issues, but you might overcome this by thinking more creatively. As always, thanks for submitting this to me and good luck for the future.
We like the way this starts out, and appreciate the energy and instrumentation, all very uplifting and fun.  The track itself is too Hawaii-specific to be able to take out to the general population on playlists and shows.  But please send a high quality mp3 to me at andrea@aspenbeat.com and we'll include on Hawaii-specific playlists and shows.  Thanks for your submission, good luck with your music, appreciate it!
Nice little melody that creeps into your head.  The Taiko drumming in the video really brings it to a fun level.  This is a joyous little song that will put a smile on anyone who listens to it's face.  It is slightly raw but I think that is kind of the draw to it.

Just as for My Old Stompin' Ground, this song carries within a lot of positive vibes and listening to it is a very refreshing experience. This time you reminded me a stripped down version of Billie The Vision & The Dancers, a Swedish indie-pop collective that I really like. I'm sharing this on Twitter, thank you for sending Back In Da Day through. 
I very much like parts of this song, but at the same time I'm concerned some parts of it will be limited in their appeal, for ex, the spoken intro, along with parts of the video which are playful, but not so professional (the rock paper scissors ending for ex).  Love your harmonies and your Hawaiian vibe though!  I thought 'Old Stompin' Ground' was much more universal in its appeal, and will definitely continue to include it further on playlists and shows. Thanks for your submission, good luck with your music!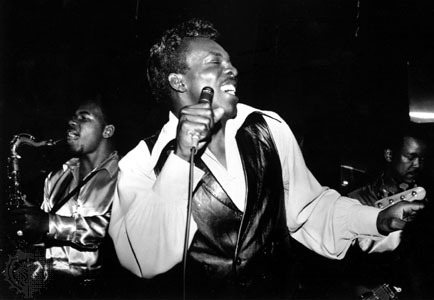 I have a special place in my heart for Hawaiian music. I love the vocal harmonies on this one and the honoring of island tradition.  Nice guitar solo too. The arrangement of the band in front of the videos seemed a little forced. I would have preferred more of an on-stage performance look with the videos spiced between shots of the band performing. That having been said, I really enjoyed this piece and will share on future playlists. Mahalo!
Thank you for sending this to me. You are the types of artists that Fluence was meant for. I genuinely liked the song and the tune, and the personal meaning of the song. I can't share it because it's not a piece of content that my audience would be into. I also think you need to dramatically improve your video production. I know it's not all about the video production, but the song is good and sometimes the video production can detract from how great the song really is. Have you reached out to Andrea Young from Aspen Beats?  I really love the personal connection to this song and the photos, but I also would love to see something that you can promote widely so people can hear your music.
There is a huge market for nostalgia and Uncle Tadashi & Da Boyz seem primed to corner it on their sweet 'My Old Stompin' Ground'. This is something for the stereo at reunions or journey's back home and it is inevitable that listeners will well up such is the tenderness in the memories that are evoked. The soft acoustics, layered harmonies as well as a vocalist who proffers gentle cooing means that 'My Old Stompin' Ground' is irresistible. With a bit of marketing and getting into the right ears it could yet start making its own memories.  
Pretty song.  Your voice is very sweet but almost sounds like you are holding back.  Possibly make it pop in the mix more.  I appreciate the simplicity of the video and the pictures to relate to the lyrics of the song.  
I enjoyed listening to this song, it's quite relaxing and it brings positive vibes within. The whole acoustic instrumentation is a piece of class and even the guitar solo fits well in the song's economy. The only thing I'd say is that I'd have put more emphasis on the lead voice, maybe putting here higher in the mix. 

I'll share it through our Twitter profile. Thanks for the submission and good luck for your future.
Thanks for the introduction to your music, love love it.  I always have a soft spot for Hawaiian artists too, love the vibe, the energy, the harmonies, and the music, it's just so very feel-good.  Send a high quality mp3 to andrea@aspenbeat.com and I'll include this in an upcoming radio show and on playlists.  Video is great nostalgic piece too, and a bit kitschy.  Thanks for your submission, thanks for your music!
Overall, a good song. Nice, sweet and pleasant. I wouldn't go so far as to call it incredible, but I wouldn't change the station if I heard the song or run out of the room when it was playing. Soothing, and sweet. My biggest feedback is actually for the video. I think it would be better rather than having the green screen with the montage of locations in the backdrop, have shot the band sitting at one location and intercut footage of the performance with video of the various locations. Good song!
Storytelling from a full-fledged folk band in acoustic fashion is a nice touch. Great use of varied acoustics, particularly on guitar and harmonies.
I really dig this track! The vocals are smooth and the harmonies are spot on! The only thing I wish was different would be the choice of clothes for the band members. I get you want that laid back look and vibe going on, but all of you are wearing the same hat (I'm assuming for branding purposes) so you might has well polish the overall appearance by wearing the same shirt! That really is my only recommendation. Keep up the great work!
Omg...what?!?
I don't know which I love more...the song or the video...
You have some serious americana folk chops...Can I please have an MP3 of this song so I can play on my show?
Definitely a keeper...