Campbelltown Music
Title

Campbelltown Music | Welcome to the Sound of Dark Pop

Bio

Campbelltown Music is a young, ambitious music production company comprised of two creative minds with an ever growing hunger for not the "what" but the "why" of popular music - Not what is the music that people will love, but why do people fall in love with music? We are Aaron Campbell (A&R, Songwriter, Producer, Mix/Master Engineer) and Justin Andersen (Artist Management, PR, and Web Development) and we specialize in developing each of our artists' sound, identity, and career, and most importantly, sharing and connecting them with the rest of the world. 

Today, in a rapidly evolving industry, there is a chance for genuine music, and as technology and accessibility become available to the public, the world of pop music is inching closer to a democracy. In a time where the people choose what is popular, they will always choose music that is relatable, but more importantly, music that moves them and evokes a feeling, so long as it is conveniently packaged and not overtaking. Sharing this vision with our carefully selected, and  quickly developing new artists, we, as a team are curating a new sound, brand, and genre that we believe is just that - "dark pop." We are self-made, completely independent, and always eagerly and intently heeding the wisdom and advice of those that are much further along than us. 

Welcome to the sound of Dark Pop, presented by Campbelltown Music.

Website

Expertise

music producer, live shows, diy music promotion, artist and creative talent relations, branding, emerging artists, sound design, music production / mastering, artist branding, artist development, sound engineer

Interests

Location

Seattle, WA
---
Recent Submissions
This is a really good song. The production is tight, the vocals are strong, the lyrics are powerful, and it has a beautiful hook. I could definitely hear this in a television show or in a movie soundtrack. I am very impressed and would definitely like to hear more from you. Please let me know where I can stream the rest of the tracks. thank you so much for sharing this wonderful song with me. 
This is a really great melodic song.  I dig the lyrics as well as the music.  I would love to play it on the station. 

This is absolutely great. I love your work. You have talent. I'm going to share your music on my social networks. Thank you for sending this to me. I'm referring you a bunch of people who should hear your sound. I'm going to follow you on SoundCloud and want to keep up with your music. 
This is something I call an excellent solid track: great sound, perfect arrangement and good lyrics.
Listening to the song only audio made me think about what this song could inspire me and I realize a background with mountains, you are on the edge of them with mostly of the video with black and white scenes.
There's something I love in the structure of the song: it begins with a keyboard choir voice effect intro and it changes towards a heavier sound with distorted guitar keeping a soft tone of the voice.
I find it absolutely perfect for advertising or movie sync because of the power of your voice able to evoke emotions and soulful landscapes.

I'll tweet the song. Thank you for the submission.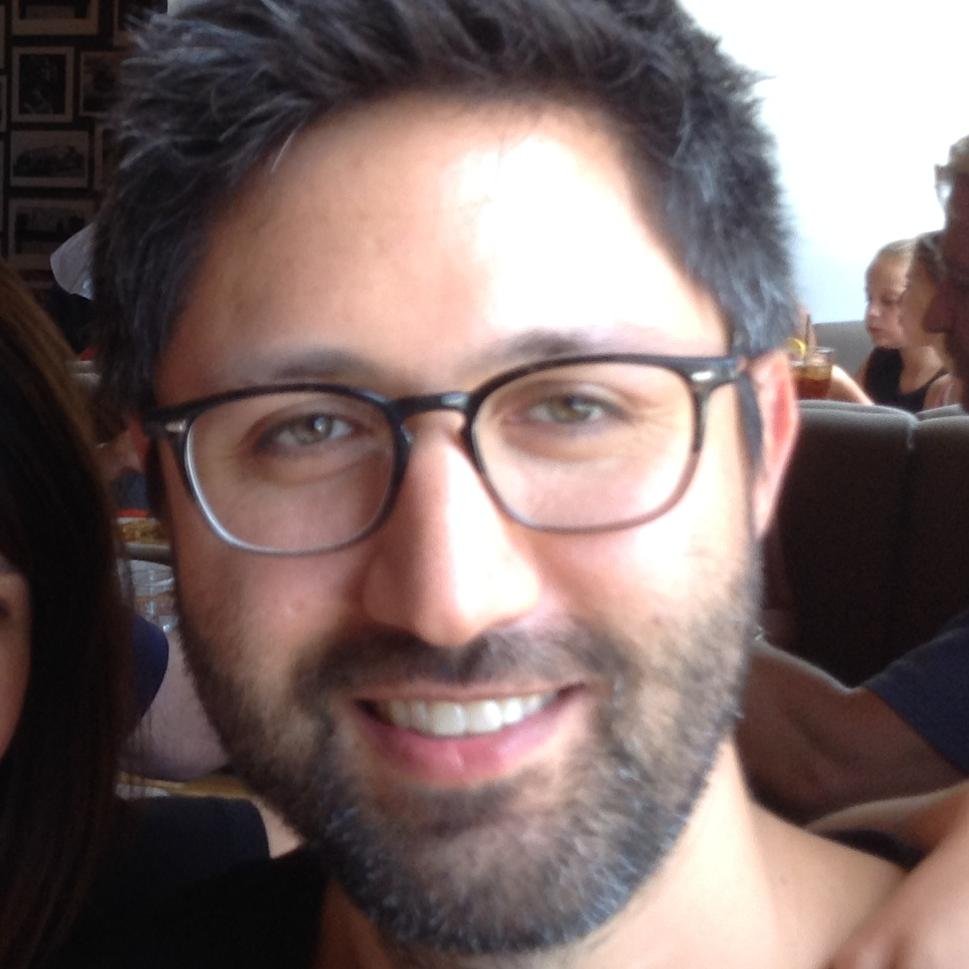 Really great production. I like the blend of electronic and organic sounds. It makes me happy to hear guitars these days! Great vocal too. Nice lyrical concept. I could use more of a hook. Something a bit more catchy or just more prominent in the song so I can easily catch it and remember. 
This track is very well produced and a great mix of everything. The song is catchy by itself and the production and tones really brings out a nostalgic indie feel to the track. I would love to see how all of the sounds orchestrate together in a live setting, which I definitely think could be a strong point if it's executed well and efficiently. Indie / College radio will definitely spin this with its strong pop vibe too!
thought this track was really well done. the track, the vocal, the melody - everything.
I was pleasantly surprised by the feel and execution of this track.
great work!!
Hi Mark!
Thanks for this, really nice pop song! You're definitely on to something. In your biog you say that your first show was in Feb 2016? If that's the case then keep going, get in front of people as much as possible, doesn't matter if you play to 1 person or 10,000 the best way to sell music is to put people in front of it. Your production is good - can't tell if the drums are live or programmed though, live drums on this would help bring it alive (if they are live perhaps look at the mixing a little more). I'll be keeping an eye on your channels but keep writing catchy choruses and power verses and you'll grow.
Dark Matter takes a foreboding and dreadful scenario with the light of upbeat rhythms and melody. A moving track that builds quickly, pushing forward with well-conceived drum tracks and instrumental overlays. Mark's voice is polished and brilliant throughout. Perfect for Pop and Indie Rock music outlets.
Love this song! The melody, vocals, production. Would like to hear more from this artist. Is it on Spotify if so please send me the link!
First off, I'm a big fan of Aaron Campbell produced tracks!  And this is no exception.  Matt's talent rings through immediately through a sound that is engaging for me as a pop fan, and that makes me want to listen more than once.  Lyrically this is a bit dark for me, but the melodies, arrangement, talent all shine through!  Would love to hear more and more.  Thanks for your submission, good luck with your music1
Yep, I can hear the Lana Del Rey influence in the first line of vocals. But more pop. I love it!

I especially enjoy the production touches, which make it hard to pin down a genre. It's got that Twin Peaks guitar thing going, but then veers towards EDM at points.

Thanks for including the lyrics! I enjoyed following along.

I smell a hit here! I'd be delighted to share it with my following on Twitter. Thanks for sharing it with me!
Gorgeous voice and more intrigue than Lorde, musical movement that goes somewhere. I don't normally speak favorably about pop music, but there is something here that calls out to fans of strong lyricism. Strong production lends to an even better overall song.
This is really nice. I would however use a different production - sounds too much like a demo right now, needs bigger/more wow moments. Your voice kind of overshadows everything right now, whereas the production needs to have the sound just be bigger in general and have bigger impact.
Featuring this track on my shows! Production= great. Voice= amazing! Please connect with me on my socials and lets get you some exposure and on air play!
Oh man....I don't know if it's a good thing to sound so much like Lana Del Rey, but if that's what you were going for, mission accomplished...I'm personally not a huge Lana fan (I know, I know, blasphemy) but I get why people like her...Luckily, your range is bigger – you soar a few times, and it's really gorgeous – and you have some serious vocal chops...so I actually prefer your voice...there.

The song is pretty...the production is great! (great job Aaron!) ...I think Lana's fans will be super into this, but...maybe just give yourself a Lana break for a few months so that her voice doesn't pollute your creative process...Maybe then I'll like it even more!





Hi, really like this! It's well produced, lyrics are well written and it fits in with current music so congrats! You should definitely get in touch with some US sync departments / publishers and continue to craft your songwriting by working with other writers and / or collaborating on your projects as well as theirs. Stick at it, you're onto something here.
really great all the way around. loved the production, melody and overall dynamics of the song.
I enjoyed this song and it is clear that Briel has a lot of talent along with a really strong voice.  I could hear the aforementioned influences in her sound which is a good thing as many artists list influences or similar artists that they sound nothing like.  If the rest of the EP is as strong or as close to as strong as this single, then she is definitely in a good position.  If you haven't already been working the album with a publicist, you should definitely do so along with making a music video for this song.  I would work on the bio a little bit as it comes across as a bit amateur.  Mentioning that she performed for a roller derby team and won an award in high school doesn't come across as too impressive and the reviews that are cited have no sources.  Also, the official website should contain a bio, more pics, links to buy the record, contact info, etc.  But overall, definitely good stuff and best of luck! 
This is so far ahead of the game as far as production, arrangement, song composition, vocals -- everything about it is right on and radio friendly and ready!  (not very often the case).  Love the line ' They tell me money doesn't make you happy, Then why is this room filled with melancholy?' even if it doesn't make total sense [to me].
But, overall, for some reason this particular track doesn't resonate with me.  Its mainstream enough, possibly just not as original or unique as might be helpful in catching my ear.  Having said that, your talent is obviously major, you're just starting out, you have so many of the right elements in place, and you should persist, persist, persist.  I believe something is going to hit for you, and in a big way.  Hope to hear more from you.  Thanks for your submission, good luck with your music!