Kolby Knickerbocker
Title

Artist

Bio

Through sonorous melodies, harmonies, and poetry that captivates, Rodello's Machine bridges the gap between reality and musical etheria. With earthy tones to match the distinct voice of Nate and the stochastic, sometimes other worldly production of Kolby, Rodello's Machine is a familiar venture of musicianship with an infusion of new, heightened energy.

Website

Expertise

Location

Encinitas, CA
---
Recent Submissions
Valida Carroll was right. I love this too!

There's a grandeur to the arrangement that's easy to get lost in. Vocals and harmonies are amazing.

I searched for the lyrics on your Bandcamp site, but of course they aren't up yet.

I'm really impressed with the overall dynamics, especially through SoundCloud's encoding. It just keeps expanding!

No complaints on the mix or mastering. It's stellar.

Thanks so much for sharing this with me! I'd be honored to share it with my followers on Twitter when it's released.

In fact, I came up with the status update already. If you like it, don't let me forget it! "Rodellos' Machine let your flowers die, and it's glorious."
This is a stunning composition...
Love the simple instrumentation...The vox-music mix is just right..
.Really great songwriting...It's 
The song carries off a perfect build...Great beginning, and then love the explosive ending...
The part where the drums jump into that syncopated military vibe at 2:39 really does it for me...I love the new energy it infuses into the song, without going overboard or adding too many conflicting sounds...Really good stuff!
There might be a couple of minor mix issues...(I'd prefer the vocal harmony to come in just a tiny bit softer at a couple of spots - mainly during the singing parts, and not the simple vowel harmonizing...and I'd maybe leave a longer delay on the tambourine)...but overall, this is really great songwriting. 
What's your plans in terms of EP and touring?
And yes, I will share/play this, so send me an MP3 please!
This duo are obviously a slick team, you can tell as much from their promo shots. But while it's easy to dress up it is a different prospect altogether to back it up with audio that is just as fetching. 'No Words To Describe' is a bit of all things to all men with a story to tell, unveiled over beautiful acoustic playing while the chorus coos like a tropical undiscovered relative of the Malabar Whistling Thrush. This is so personality filled it may well have been recorded in one take in front of a small select audience of ardent admirers. I say that because you can feel the electricity and the two-way love between the artist and their loyal disciples. Just gorgeous. 
Very nice song. I really like the chord changes - not your standard 8 bar turnaround, but rather holds the suspense in the last four bars of the progression before resolving. The quality of the recording is great, the arrangement is very nice, and I like the tasteful use of the backup harmony vox. The violin was a nice touch too. The acoustic thing is hot right now, you guys are on the right track. I wish you lots of luck with your album release, and I'm happy to share this with my followers.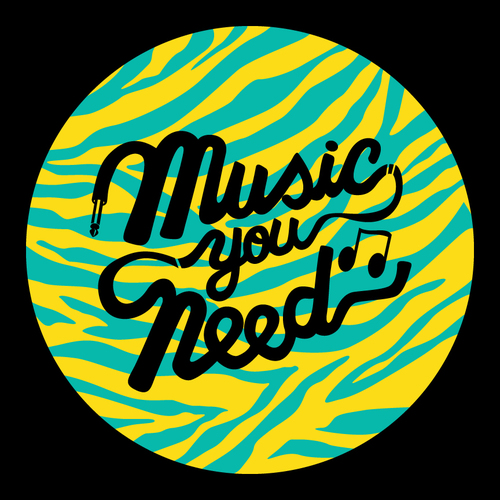 "Red Dust" by Rodello's Machine was a nice surprise and quite a change of pace from our regular submissions. A light acoustic indie rock sounding song, we get elements of country and bluegrass that is just real down home music. A beautiful violin melody floats on top of harmonizing acoustic guitars, and uplifting lyrics from the lead singer remind us of Dave Matthews. Thank you for this submission. Love it. 
First off I'd like to thank the person who wrote the description. It's clearly outlining what you're looking for and includes all your socials plus relevant quotes. Greatly appreciated!

1) Feedback on the sound, songwriting and production.

Superbly well-balanced production. I'm enjoying how the strings and vocals don't overpower each other. In fact, each line is where it should be and I wouldn't change a thing.

1:27 - 1:43 - nice solo Melissa!

2:52 - end: gives space for the listener to breathe, plus you get room to highlight the excellent guitar and falsetto skills.

Checked out a few of your other tracks on Bandcamp. Completely unique approach and combination in 'Song of the Seasons'. 

2) A write-up or feature of the song "Red Dust" to promote the release of our upcoming album.

Absolutely. I'd be glad to put together a writeup and queue it for Nov 3rd (let me know if you prefer and different date).

Feel free to send me future press releases here (music@awakingdreamer.com) and thanks for sharing this with me!

Cheers,
Alan
I really love this song.  This is the kind of song that sticks with you hours after you've played it.  Production is great, vocals are great.  I would love to play it on my station. 
The beat and vibe of this track kind of reminds me of Shovels and Rope. I really dig the vocals. A rather unique voice! This is a rather well produced track and the sound quality is spot on!
This is a great song. Thanks for sending it to me. I realize that I'm reviewing it after it expired for me, but I wanted to let you know that I think it's a solid track and am going to share it with my followers. Please let me know when you're playing in San Francisco. I would look to play in the Bay area at the Independent. Reach out to them and try to headline there or open for a similar sounding act. I would also send this Ari Herstand and get his thoughts if you're looking for more precise production and song writing feedback. Also definitely reach out to Andrea Young and see if she'll spin it on her radio station.
'Red Dust' is elegant and stacked sumptuously with the layers of fine musicianship, the weathered vocal just adds that necessary gravitas. The song has a genuine ring of early Gomez about it, like an outtake from 'Bring it on' with its myriad of subtle sonic devices designed to pull you closer to its way of thinking. Rodello's Machine are way beyond accomplished, they can write songs that are free spirited that boast an import to set it apart from the generic swathes that pass for much of modern music.  
Funny that I was just reading Bob Lefsetz's blog this morning about 'falling into the groove' of the sound of Loggins & Messina, because your songs remind me of their type of acoustic harmony and folk groove that I just love, fall into and enjoy.   This track is about 90% of the way to being what I would call a 'Constant Replay' track for me -- its got catchy vocals, lyrics, tune,energy.  Would like to hear the vocals a bit more above the instrumentation/production, which feels like it overshadows the vocals at times, especially in the bridge ('when the dust settles'), but at same time I think it fits well with what you're doing and hope you are touring or planning to with this sound.  LOVE your lyrics ("all the fingers I've pointed are really pointed back at me"!), but don't have them all, please include.  In any case, I'm a fan of what you're doing here and want to hear more.  I'll feature this tune on a new music show coming up soon, please send a high quality mp3 file to me at andrea@aspenbeat.com  Thanks for your submission, let me know if you're looking for PR/branding assistance, I've got some ideas on that, and we can continue the conversation.  Thanks for your submission, good luck with your music!