The Romantic Era
Title

Pop-EDM Group

Bio

Bursting onto the scene with catchy hooks and relatable lyrics, the self-produced Pop-EDM group The Romantic Era brings a new feel to the pop genre by blending EDM and hip-hop into their sound. The eight-piece group is comprised of two male vocalists, a female vocalist, an emcee, drummer, keyboardist, bass player and guitar player to cross the boundaries of traditional pop music. 

After working with Grammy-winning producers and engineers Ken Lewis (Jay Z, Kanye West, Drake, fun), Earl Cohen (Lady Gaga, Usher) and Chris Gehringher (Drake, Usher, Pink) on their 2012 album, Even If Your Voice Shakes, The Romantic Era have toured across the country and continue to release new music consistently. TRE's single from the 2012 release, "One Shot," won Best Song of The Year at the RockErie Music Awards while Rob Daily, A&R for Octane Records and Founder of Daily Unsigned, described The Romantic Era as a group "...who truly enjoy crafting the best possible "pop" songs and adding them to their catalogue. The Romantic Era delivers songs that are bulletproof!" According to Musician's Friend, "...The Romantic Era are the soundtrack to the greatest night of your life." 

Keep your eyes and ears open for much more to come from The Romantic Era!

Website

Location

USA
---
Recent Submissions
This is a serious hype track that scrapes evidence of an Alex Vargas influence, just with more 'dance' behind it. I can see it on a Summer playlist, accompanying people on roadtrips, blaring out on speakers on BBQ nights and so on... 

It's downfall is the repetitiveness , it almost gives off the sense of a remix and not the original take. But, the chorus is catchy, so it sits well. 
We don't have a place for the video premiere but appreciate the creativity of the video along with the dance/EDM vibe of the track.  Glad to see how much you are working on growing your fanbase on SM, but when the interactions are way below the # of followers, we suggest working further to engage your fans (not always easy right?).  Hope that's helpful.  Thanks for your submission, good luck with the premiere!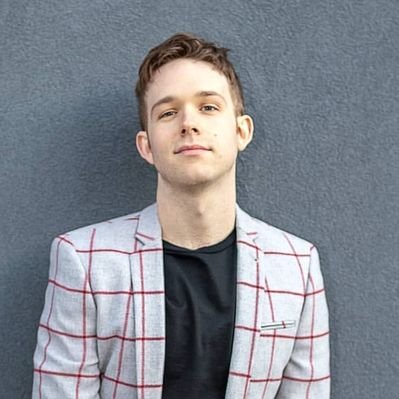 Truly one of the best songs I've ever been sent on Fluence. It was catchy, upbeat, powerful, and it immediately hooked me. The vocal production sounded particularly wonderful, which is great, as I seem to get a lot of lackluster content here. I liked everything about this, though I wish the video had been slightly more interesting, though I completely understand the need to keep costs down. I imagine this could do very well on the trending charts on Spotify, and might get someone a lot of live gigs. 
This song just stole my heart!  It is great.  Fantastic work.  I would not be surprised to hear this at EDC or Nocturnal Wonderland.  It has a lot of potential to even be remixed.  I would love to play it on the station.  I look forward to hearing more from this artist. 
This is well executed pop music / EDM that sounds like it can definitely do well with a mainstream audience. The credentials and numbers you displayed below are impressive and it should be easy for you to secure press outlets to cover it. If you haven't hired a publicist already, I would consider doing that as it can really help you get the exposure you're looking for. Props on collaborating with Krayzie Bone too, that right there should get you another big feature somewhere. 
This track is so strong and polished, I wasn't surprised to read your bio and see that this comes from some truly accomplished musicians. I can really see this track on top 40 radio - it has a vocalist who sounds like Ariana Grande and the build/drop sequences that are making electronic music so huge right now. I honestly don't even have any constructive criticism, this is truly well done!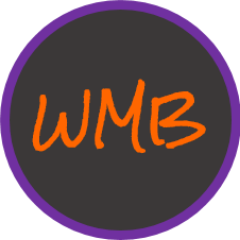 Hi..please send me an e-mail to waaltmusic@gmail.com with the private SC link so I can share with my counterpart at The Revue. I can't promise anything as we need to have a collective yes, but I can try. Thanks! 
Good track.  There is a lot going on here blending the current hottest genres into one sound that can appeal to all.  (I don't hear too much of the Hip-hop though).  The beats that come in at the 1:15 really take the song to a higher level. 
We may be interested in an exclusive preview for a video.  Get in touch and let's discuss it.  
Keith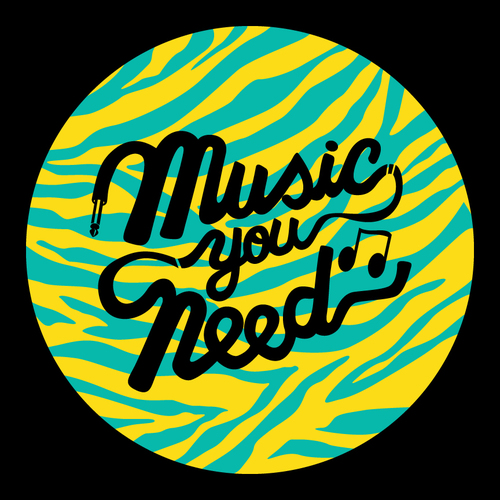 "Hollow" by The Romantic Era opens with some pretty piano melody and a wavy synth effect, and is quickly followed by powerful vocals and an epic progressive house-sounding build. The drop has a wonky electro sound, and is full of emotion. The second verse starts right after the drop has about 4 bars, into another build that soars with soulful lyrics from the female vocalist. The breakdown around 3 minutes is awesome, allowing some breath and quietly building tension up until the final drop. 
LOVE IT! This is a really fun jam. I dig your take on pop/edm and I love the diversity of talent in the group. I would love to hear more about the band and I definitely want to hear more jams. Please have mgmt shoot me an email to discuss further. I am happy to help spread your music to A&Rs in NY and LA. Thank you for sharing your music with me. You have found yourselves a new fan. Cheers.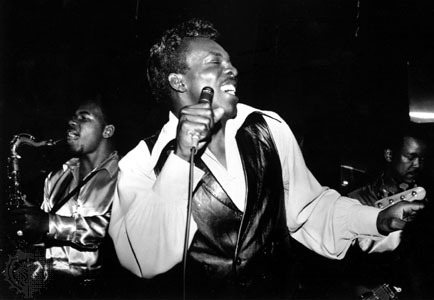 Great vocals and very well produced (although the dynamic range transitioning from the opening bars to the vocal seems a little off). I think this track could get club play and will fit well on many playlists. Thanks for sharing and I'm happy to forward to my followers.
Wow, that's mastered LOUD! I guess you warned me on your SoundCloud profile ("We are loud.")

Great vocals and production, but the drop doesn't sound any louder than what preceded it. It's just all in your face and super fatiguing. The arrangement implies a build, but sonically it's not there.

But hey, I'm a mastering engineer. 😜

I really like the track, but from the bio, I was expecting a bit more of a genre-bender. This is just Zedd or Ellie Goulding styled pop to my ears. Which is great, don't get me wrong! Just not what I was led to expect.

As for that exclusive? Have you tried SubmitHub? Here's my review:

http://passivepromotion.com/these-59-music-blogs-will-listen-to-your-song

So to summarize - polished, professional, slick, squashed. I'd be happy to share it when it's shareable.

A couple suggestions for future Fluence submissions:

1. Include the lyrics so we can follow along (I understood them just fine, but wasn't always focused on them)

2. Include a short, catchy description of the song or act that's easy to copy/paste for social media sharing. That way we don't have to strain our brain coming up with something clever, and you get to choose how you're presented to the world.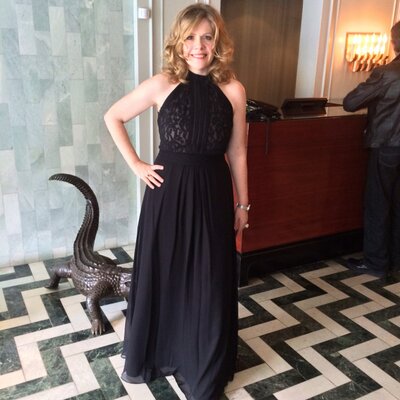 I like the song. The rhythm is probably a bit conventional these days. But I like how the music kicks in with the vocals. I could see dancing or running to this. It would be awesome in spin class. I hope you keep at it and send me more. 
This song brilliantly mixes elements of grunge, pop, r&b, and electronic music. This short music video story describes unhealthy and a toxic love story and how hard it is to cope with feelings of emptiness and loneliness, unstable interpersonal relationships and self-destructive behavior.  

Catchy song with quite messy and destructive ambient/atmosphere, but still very interesting and absolutely worth watching!

Thanks for sharing!
Wow gorgeous fusion of pop, EDM, rap, R&B. Great song!! Am going to Spotify to hear more fro this artist right now :)
The thing I like most of is the contrast between the fast EDM sound of the song and the thoughtful gestures of the classical ballet. It made me think of SIA's video.. Concerning the song, EDM is not really my thing but I can see it working, especially in the US, and earning some nice remixes along the way. We don't host this kind of sounds on the blog, but I can share it through our Twitter profile. Thanks for the submission and good luck for your future.
This is a really good music video and I think you captured the struggle of an emotionally addictive unhealthy attraction very well.  It is also a pretty descent song.  It did feel like it got a little chaotic and lost its way in some parts but I figured that was on purpose.  Well done. 
Hi there,
The video is pretty cool...It definitely held my interest the entire time...I love the dancing...Of course it immediately made me think of the Sia video....The juxtaposition of electronic dance music and classical dance, like ballet, didn't feel anachronistic...and I think that's the point of the video, right? That romance lives even in this hard-wired electronic times? Maybe a little less of the vignette filter would have made my eyes happier, but that's a minor thing...
As far as music...I really like the intro and the catchy melody...I'm not a fan of this type of super fast EDM so I wasn't able to really get into it as much...This is 136 BPM and mostly what i'm into is 118-127... My type of EDM is more on the slower side...Disclosure, Duke Dumont, Shamir, Kiesza...So I can't really play this on my show....
But I can tweet the video... :)