DJ Who
Title

DJ Who

Bio

dj/producer, actually #79 on Shazam Top 100 in Chile with my new single "Meteorite"

Website

Expertise

Interests

Location

ÜT: -33.451802,-70.620339
---
Recent Submissions
Santiago, Chile-based DJ Who produces an infectiously exciting sound throughout "Runaway", which builds from the initial synth trickles to the highly anthemic chorus, super-charged with effervescent keys, sonorous vocals, and a wonderful hybrid of glitch-pop and EDM around the 01:15 hook. The flamboyance of the sampling is a welcome retreat from many contemporary electro-pop acts, exploring a more ambitious and structurally unpredictable side that works, rather than sounding forced. I also enjoy how the second verse section in the track is starkly different from the first yet just as effective, leading into the familiar hook in enjoyable fashion. This is a stellar track that's the perfect length, and should do quite well in radio and clubs (it's particularly ripe for remixes; I suggest holding a remix contest on social media :)). Look for a post on OS, and reach out to me at mike@obscuresound.com if interested in help promoting. Thanks for submitting -Mike
Starting with a clear vocal track shows purpose and gives a recognizable melody that can be followed from the start. The extended build up in the 20s mark works wonders in building a sense anticipation that is certainly fulfilled once the chorus drops. 

The underlying guitar track sounds vaguely U2-esque, offering a restrained yet powerful foundation for the entire track to flourish around but once this track drops it has "radio hit" written all over it and is guaranteed to get the dancefloor pumping.

Perhaps the second verse could do with some slight variations but this is a minor qualm

Bonus points for the vocal harmonies on the 2 minute mark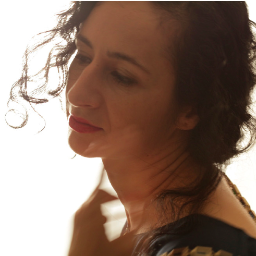 Hello, 

Congratulations on your success, so great from your base in Chile to be reaching people all over the world.

I work with a UK broadcast radio station, Amazing Radio, and I think the DJs may want to play your new record. All of the music they play is selected from http://amazingtunes.com so if you'd like this song to be considered, please sign up for an account and upload it. You can set it to private as it's a pre-release.

FAQs here:
http://amazingtunes.com/faq

Hope this helps,
Ysanne
To start out the mix on the record sounds great. Everything is very big. The percussion really fills out the speakers and the spacing between all of your elements is great. The drums really punch through and the vocals are in a good space in the mix as well. I like the lyrical content, it's actually pretty strong for a dance/EDM record which normally have somewhat more contrived lyrics. The vocal performance is nicely done and is what I call a "believable" performance. The chorus has great energy and the vocals step up even more here which of course is so key in dance/EDM music to get the crowd up off their feet. I can hear why this was a #1 hit in several countries. Man I have zero negatives about this record it sounds amazing from top to bottom. I'll admit EDM isn't really my world as far as the festivals and what not go, but I think this record would be great to push for TV/Film to get some exposure to start outside of anything else you're doing. If that interests you please let me know. Thank you!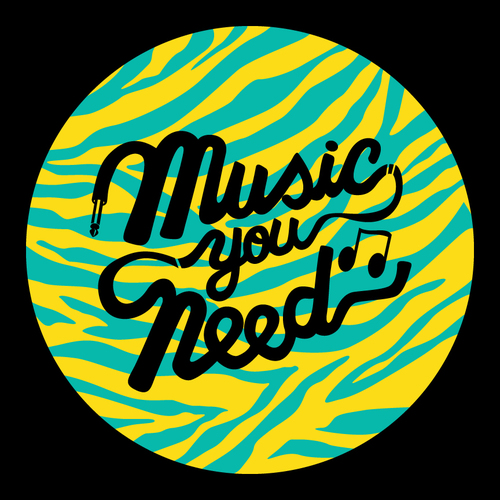 "Runaway" by DJ Who and Giandari is a fun and light electro/deep house tune with great vocals and a sweet funky beat. The intro is long and emotional, and after the first drop, the energy gets higher and the tune gets super groovy. Thank you for sharing! 
Well produced, well crafted dance/house track.  I've had a few great dance/house tracks like this submitted recently, please send a high quality mp3 and I'll include on a dance/house playlist and show sometime soon. This track sort of rambles a bit to start for me, and then catches me at about 1:09 and by about 2:10 in, I'm turning it up, love the vocals there. Thanks for your submission and good luck with your music!     
Although I'm not an avid EDM aficionado - I prefer a more mellow, disco, deep house sound - this is a solid dance track...and I think it will do great...I can hear it making people move on the dancefloors at any Vegas nightclub...at Sound in Hollywood and every other major EDM venue...
You can totally hear Giandari's accent and it's super cute!
Great job!
This song really drew me in from the beginning. I think there may be some balance issues with the volume of the vocals vs the music at certain points - i.e. when the vocals first came in they were too strong, in my opinion. I can really see this song going over well with the house music/club crowd or at big EDM festivals. 
"Meteorite" sounds like it will be massive from the get-go -- with a prickly synth/guitar combo immediately accompanying the intensely anthemic vocals, which possess a remarkable charisma that's matched by the energetic musical accompaniment. The drop hits aptly at the one-minute mark, enjoyably predictable in its execution yet wholly enjoyable nonetheless. It's a shame that summer is over here -- because "Meteorite" sounds like it could be a summer club-time hit. In reality it's enjoyable regardless of season, but the track possesses a remarkable energy typically found during summer. The galloping synth-bass, warp-speed synth lead, and hypnotic percussion align with the enthusiastic vocals to make a track ripe for airplay. Nice work -- thanks for the submission; I really enjoyed it. -Mike
Upon first listen, "Meteorite" is a big room banger that definitely sounds like it belongs in clubs and on main stages. The production is precise and full, and every piece fits together to give the track a full professional sound. The dynamic throughout the entire song is flowing and keeps listeners entertained with plenty of peaks and valleys. In the drops, the lead synths sound natural over the pulsing backbeat, and everything sound right at home within the song. Overall, I'm really impressed and the song sounds awesome.
Dance/House/EDM is not my favorite genre of music, but I do love the artists that combine guitars and huge melodies like Avicii, David Guetta, Robin Schultz, etc. But this is a little too much house for me. I'm not your target audience. But I do think it's well done and catchy. Would be interested in hearing future songs and see how you evovle with the dance scene.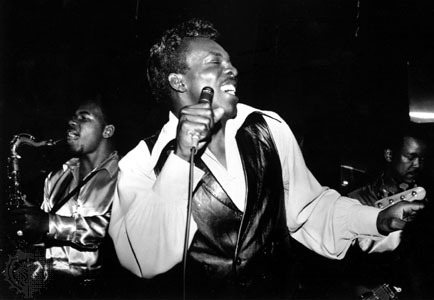 NIce work on this one. The vocals definitely fit with today's pop market and feel like a good match for the electronic track mix. I would actually like to hear Scott sing on a softer and less electronic feeling mix. I think that would really raise the bar here. I'm happy to feature on future playlists. Thanks for sharing!
This has potential - big pop potential, so the game is a hard one to play (and win). To be filed next to big EDM-pop acts like David Guetta and Calvin Harris and the likes - I think you'll need to build this from the bottom up with heavy fan build and have the song slowly creep up the charts. As soon as people hear it, they'll be convinced (hence some minor vocal production changes), but it's a matter of getting the word out. Focus on pop blogs/websites and secure interviews/premieres with them. Maybe a good remix from a bigger name in that world will help you get some traction as well!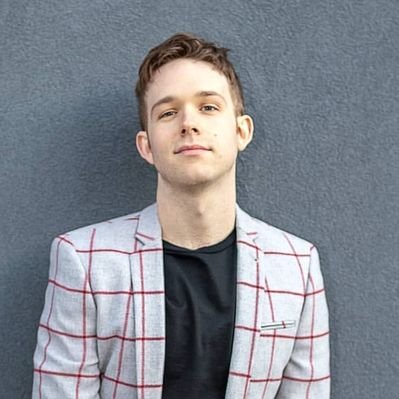 I enjoyed the vocals and the lyrics on this song, and the music was fine. For me, it was a bit repetitive, and it doesn't feel very fresh, but it was still enough to get my blood pumping.