Todd Matthews
Title

Join us in releasing new music: http://t.co/dJS7AuwnBa

Bio

My Darling Fury is an indie pop band based in Richmond, VA. They artfully incorporate technology in a genre that is not traditionally electronic. The band has a touch of a symphonic and operatic flare too–that's because the singer and bassist are classically trained. Todd Matthews, who regularly performs with the Richmond Symphony and has shared the stage with Yo-Yo Ma, also has a passion for cutting edge music software and electronics. Switching from bowed upright bass to electric, the sounds are then manipulated to create a bass sound all its own. Often compared to Freddie Mercury and Rufus Wainwright, singer Danny Reyes writes acrobatic melodies and also incorporates technology. Using a vocal effects processor, he loops layers of Afro-Cuban rhythms and harmonizes with his own voice in real time. Although the basis of their percussion is a traditional rock drum kit, Joel Hollister triggers percussive elements in addition to ambient textures using a sampler. All of these technological elements only serve to heighten an artful and energetic live show of beautifully crafted pop songs.

Website

Location

Richmond, VA
---
Recent Submissions
WOW! This is fantastic. I LOVE this. 

Please add me to your email list I want to see you when you tour through LA. Sharing now. 

This is a very strong song - all around. 

Would love to see all credits. Who produced, mixed, mastered, tracked, played, etc?

"who are they to say who's living on the other side
who gave them the keys and sold them the property rights"
great line

Please include lyrics with your submission.



Uh, YES with that beat! Within the first few seconds,  you've got my attention - which is always a major plus. With such a strong start, I'm impressed that the rest of the track holds up to it... I love the unique instrumentals and clear vocals. It's going to take me a couple listens to really get a handle for what I'd like to give feedback for on this track, because it's layered and sprinkled with influences from big band, and folk (I'm getting African and Latin vibes, but I'm too uneducated on folk to make a definitive declaration), and dance pop. 

Check, check, and check. You've whetted my appetite and I'm definitely posting a glowing review of your track on Minored in Music in the upcoming 2 weeks. Thanks so much for sharing, and please keep in touch on other new releases you have!
This song was awesome. No feedback really. Promising stuff. Message me, i'll try to help you out!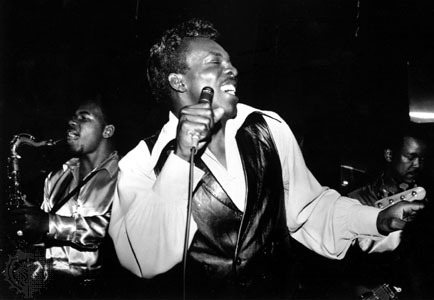 Strong vocals, nice instrumentation and a solid mix. Well done! The vocals remind me of some 70s prog rock over a modern music track...and I think this really works nicely on this track. Looking forward to hearing more from My Darling Fury and will definitely feature on upcoming playlists. Great job and thanks for sharing!
Based on this great track, I am really looking forward to this project -- nice work. The vocals, airy and sonorous, provide a melodic and lively accompaniment to a stirring arrangement of natural percussion, spacious woodwinds, and sprightly keys -- reminding me fondly of Owen Pallett, Andrew Bird, and other talented multi-instrumentalists capable of crafting a nice hook within a breathing soundscape full of swirling colors and eclectic stylistic endeavors. They "hey-ya-ya" section around 02:20 sounds like an otherworldly success, with its touch of Afro-pop. "Satisfied" is one heck of a track that I greatly enjoyed.

Please reach out to me at mike@obscuresound.com when the track is ready to post, as I'll put it up on Obscure Sound ASAP. If interested, aso reach out to me regarding my PR servicing; I can provide rates/success stories upon request, and would love to work on this. Thanks again for the submission -- great work. -Mike
This is really really great!
Can you please let me know as soon as it's mixed/mastered? I will DEFINITELY share the polished product.
You have an amazing voice...The instrumentation works perfectly...and the song is super catchy.
Love it! Great great great job! Please don't change a thing...other than mix/master...
I will also want a high quality MP3 to play on my radio show...or a wav file...