Shay Doherty
Title

Record Producer / Music Artist / Music Collaborator / Remix Code Daily

Bio

Shay D. is a Belfast based music artist/songwriter, technologist and producer. He likes to share musical ideas and collaborate with new artists on creating great anthems. 

Shay D. grew up in Derry, Northern Ireland before moving to Belfast, Northern Ireland where he spent many years playing in bands and gigging. Shay joined rock band Jackson Cage in 2007 and enjoyed local acclaim, releasing an album and playing sellout gigs around Northern Ireland. Jackson Cage went into hibernation in 2010 and have not recorded since.

Website

Expertise

Interests

Location

Belfast, Northern Ireland
---
Recent Submissions
I like this! Pretty vocal, lovely lilting tune, and some wonderful dobro work. My only issue really is some of the production - at times it feels a bit rough in terms of how the drums and voice are mixed in. It could sparkle a bit more - and I'm not sure the gritty electric guitar is the best instrument to underpin such a traditionally-orientated tune.
Still, this is a great effort, that with some fine-tuning could be awesome.
Real nice work. Sounds like it could get some film and TV use. I'll try to remember it in case I hear of any requests for something similar. Keep in touch, keep me posted. 
Classic folk/Americana structure with a modern feel. Really enjoyed it. The vocal is very nice and the arrangement is really lovely with some nice variety between sections. We'd be happy to play this on the station and podcast. Please get in touch by PM so we can get your mp3 file. Thanks, Bree
Great song definitely want to hear more. It's a relaxing song to have on while you work or chill. Great production and vocals.
Very soothing stuff here. The photo you chose is right on, listening to this makes me feel like I'm drifting through the wake of your melodies. It's simple in all the right ways, no need to complicate a concise message with musicianship-laden tomfooleries, and it's got enough complexity in chord progression to signify that this isn't your first rodeo - very mature writing.

The only qualms I have with this listening experience are related to production. The mix is wanting, especially in regards to the high-end frequencies. While the parts in question consist of very nice melodies, they distract from the rest of the arrangement, including the vocal performance.

All in all I like it, but I'm curious as to what will happen if this track was mixed differently.
I really like the kind of "Let It Be" piano melody here that starts off the record. That's obviously a legendary melody line and this version of it fits nicely with the rest of the piano composition. There is really strong musicianship here and a lot of ear candy within the melodies overall. The vocal sits nicely into the piano lines and Amy Jay has a great tone and performance overall. She has a very welcoming vocal and it's all very organic. Lyrically it tells a great story and it's quite relatable. I really like the line "Love has no feelings for me". I always tell songwriters to write something that's been said a million times, but in a way it's never been heard. I think this is a record that would do very well in TV/Film and I would love to hear more from you. Just a great record from all angles. Please email me a few more records to chrismach1ent@gmail.com subject line "Yoed Nir" from Fluence". Thank you!
Very nice intro. And GREAT first lyric! 

It's minimal, but in all the right ways. I admire the restraint necessary to keep things so simple and subtle. If anything, and I imagine that you wanted to establish sufficient lyrical context before hitting the first chorus, but it could have come sooner. That being said, I really like how you built upon the chorus on the second go around: the harmonies are sublime. 

A quick tonal thing: the piano could be a bit darker (i.e. more low frequencies involved). Everything is hitting the high end of the spectrum, and some more prominent left-hand piano action could provide a more solid sonic foundation. 

Bottom line: I'm very impressed and want to hear more. I think this has a lot of potential for licensing in television, trailers, as well as decent prospects for ads.


Hi I think this has a lot of potential  in being a track on say an Adele album or even as a stand alone single release .
You have written a super track and the singer has put a lot of emotion into it ,which gives a simple song a classic feel. I can see this charting with the right name behind it or even right label or publisher I would suggest sending this to Nottinghill music in London and Imagem music in Berlin were I know you will get heard and a favourable response ,I look forward to seeing this in the Billboard charts......good luck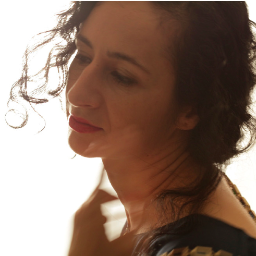 This is sweet, and the vocals are well engineered. Did you write the lyrics and topline or did Amy Jay? I'm curious, because it seems a very 50/50 song in terms of the piano and the vocals being featured. The vocal harmonies are really key to the production too. I know Yoed, great cello guy, nicely layered strings at the end. 

It's a nice song, wishing you luck with it!
Thanks for uploading your track to Amazing Tunes, just found it here http://amazingtunes.com/shaydmusic/tunes/343285

It's got a lovely positive lyric, let's see if the Amazing Radio team pick it for airplay.

Meanwhile, I'll keep it in mind for licensing opportunities. I do think it may work better with a little more time and thought in terms of the journey - it's a little 'schizophrenic' in the way the different instruments come in and out, and could be a little smoother ride.

Thank you for sending it!
Ysanne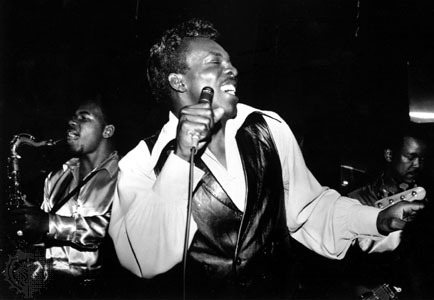 Nice job on this track. I like the message and, because it is an upbeat/pop vibe, the softer edge rap of WisDumb works nicely. The mix sounds good (although the percussion is just a bit flat towards the end of the track). All in all, a good first start. Thanks for sharing!