fran lebowitz
---
Recent Submissions
"Paul Simony" is pretty on the mark! It actually reminds me a bit of a band I liked in the 80s called The Housemartins. But maybe my memory is off.

The mix is solid, and the arrangement builds throughout to hold my interest. Your voice is charming and inviting.

The song is nice too, though I'm not really hearing a clear hook.

A couple suggestions for future Fluence submissions:

1. Include the lyrics so we can follow along (I understood them just fine, but wasn't always focused on them)

2. Include a short, catchy description of the song or act that's easy to copy/paste for social media sharing. That way we don't have to strain our brain coming up with something clever, and you get to choose how you're presented to the world.

It's not a particularly good fit for my electronic music loving audience, but I'll go ahead and share it on Twitter. Thanks for sharing it with me!

Brian.
Solid, infectious song with a driving beat, great production and an edgy vibe. I definitely see a lot of potential here. For starters I would suggest including links to hear more of your music / socials in your Fluence description along with a short bio about yourself so listeners can have more info. I would also use a photo that doesn't have a date for a local show on it as that looks a bit amateur and this song sounds pretty pro so you want to present yourself in the most professional way possible. Depending on what your goals are, consider putting your music on bandcamp and all streaming services plus getting a pro website instead of a wix website. I would suggest playing live as much as possible start to build a buzz in your local scene before taking it to the next level. Play shows with similar bands as much as you can who are more established in the genres and consider making a music video and other visual content to help get noticed. Best of luck! 
Very slick. I thought it was going to be more 'emo' than it was when it first began, but it turned into a mellow, listenable and mainstream-radio friendly song. I'd say there are likely licensing opportunities for a song like this for TV dramas etc. It's not quite the kind of thing I'd listen to, but the recording, mixing and songwriting are all 👌.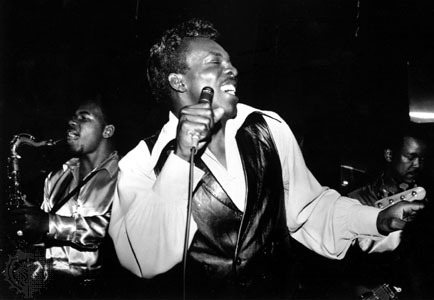 Love the name (Huxley Rittman & the Rusty Hitmen). I like the melodic opening and the way the tempo slowly but progressively increases before really hitting its groove at the three minute mark. Solid vocals and nice production make this track standout. Good work and thanks for sharing!
So much to like here.  And much promotion to be done to get this heard.  Did you know SPotify receives about 30,000 tracks a WEEK?  You need to find a way to be heard in that.
The track is a bit more raw than I usually like  -- its got a very live feel to it.  The sparse production will peg it for specific playlists and shows.  Something of an earworm already though.  The melancholy comes through clearly right from the start, and somehow I want it to crescendo even more than it does, to be more cathartic.  Ever think about promoting your music to playlisters?  We do that!  If you're interested let's talk more about it.  
Otherwise, I very much enjoy listening to what you're doing here and how you're progressing (I know you submitted another track in 2015).    Send a high quality mp3 with 'Fluence Request - Artist Name - Artist Title' in the subject line of the email and I'll include it on playlists and possibly a show.  Thanks for your submission!  Best of luck with your music.
I'm a fan! Much to like about this alt-pop song -- great good energy that keeps me going, well done arrangement, production, and performances incl vocals.  "Make a list of what really matters and burn it to the ground, and out slips your mind"  --brilliant songwriting too!  Radio, promotion and performance ready!  Send a high quality mp3 to me and I'll include it on a show and playlists.  Thanks for the submission!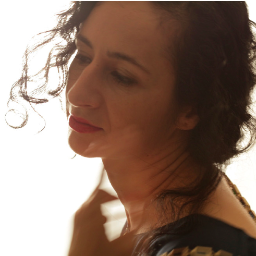 Thanks for sending me your video, lovely song and nice picking there. 

I can see your song has been played on Amazing Radio, and it's good to know it's on Amazing Tunes and so it's available for me to potentially pitch on your behalf for sync if a suitable brief comes in.
Hi Huxley,

A new one! Thank you for sending this to me here on Fluence. 

The best thing to do is to upload it to your existing Amazing Tunes profile so the same DJ who played your song 'On He Goes' are able to access it for their Amazing Radio show. It's nicely consistent with your last song, so I'd be surprised if they don't go for it.

Meanwhile, we'll bear it in mind for sync.

Thank you,
Ysanne
Great vocals, carried by a distinctive melody and simple guitar line. I thought the song occasionally felt like it was about to "break out" into a chorus or bridge, but didn't. The verses were easy on the ear, but sometimes felt a little bit drawn out. The change of pace at around the 2:40 mark was a welcome one - it felt slightly overdue. A decent track overall though.
Huxley, this is great... beautifully recorded, sensitive song played beautifully with feeling. 

Please let me know if you'd like to share it with our UK radio team via our Amazing Tunes platform: http://amazingtunes.com/

FAQs here:
http://amazingradio.com/help/faq

Thanks again for sharing your song with me, and let me know if you have any questions.

Cheers!
Ysanne