Jason Garriotte
Title

Singer / Songwriter

Bio

For the past decade, Jason Garriotte (aka "Chords of Truth") has been writing, recording, and performing his original music along with acoustic covers of classic folk songs... at venues all over the United States.

In 2012 he released his debut acoustic EP "Reflections of Reality" followed by the critically acclaimed "Reflections of Reality (Remixed Double LP)" involving collaboration with 14 producers that generated 57 EDM Folktronica remixes spanning the genres of Dubstep, House, Trance, Hip Hop, and more... from the 7 original acoustic folk songs.

After a string of singles released over the past several years, Jason has recorded a new album using just his voice, his words, and his acoustic guitar.

"Shadows Sessions" consists of both new, unreleased songs and new recordings of previous releases. Creating an existential and reflective musical journey over the course of 10 acoustic folk songs.

PASTE Magazine wrote of previous release "Wonder"
"Garriotte's heavenly voice evokes emotion and a whimsical feel throughout, as he pulls at your very heartstrings. Taking a page out of the book of artists such as Cat Stevens and Leonard Cohen..."

Huffington Post said about Remixed Project
"Jason Garriotte appears to be following in the steps of Dylan by reaching a different type of folk and changing the aspects of the experience."

Website
---
Recent Submissions
Thank heaps for sending this through, an acoustic performance is refreshing! I like the tones in the track, great voice, a stripped back feel with guitar and some reverb and nature metaphors and imagery. The only thing that was a little distracting was the female voice level, quite loud and overwhelming in places, which could probably come in a bit later. Id like to hear a version without it too? I can hear a whole lot of percussion behind this if you ever chose to do that :)

Publicity wise, I think this would go great live, as a single perhaps not the best to go out as its quite slow, and chilled, but an acoustic show would like it or a live to air on radio or youtube would be great too.


Hey man! Thanks for submitting that. Cool tune, catchy melody. Loved that guitar part and the general ambiance. My ears were craving perhaps a softer-played drum track and some more defined panning in the mix. Other than that, kudos on your work online. I've looked at the website and your social media, you're doing a good job. Have you tried getting into some Spotify playlists? You can also start your own and "plant" some of your stuff in there. That can work quite well in some genres. Also, keep uploading teasers of your songs to places where new listeners can be exposed to them. Instagram's great for that. I see you've some of that; try to raise the frequency of those posts. All in all, you're on the right track! Keep fighting the good fight.
Stripped back and organic sounding, 'Patterns' by Chords of Truth is an honest raw tune, but you can hear there is a lot of love and soul that is gone into, like a lot of guitar and vocal based songs. The songs really kicks through with drums and the band, but I feel this track would hold its on as an acoustic jam too.

Thanks for sending your submission! I like the feel of this tune, but for commercial means, I feel like the production would need to be a bit slicker and some really fine tune mastering would enhance it even more. Publicity wise, an honest live take film would do nicely, and I thing the audience will connect in this way to the song as well.

We love the mood and style of this one. It certainly wouldn't be out of place on a Gordon Lightfoot album.
If you're looking for more options as far as promoting your music, give us a shout at thejerks@fromthestrait.com, and we can send you some options. 
Great song. Very poetic, timeless lyrics. You've got an acoustic Eddie Vedder sound. That's great. There was a moment that got a little off pitch but other than that, your pitch is great! When recording the song, the guitar needs to be brought back and vocals brought forward more so that the lyrics aren't 'lost'. The guitar was a little out of tune, but other than that, the instrumentation was great. Good work!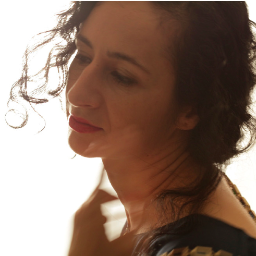 The passion you have for activism shines through in this song. I suggest you align yourself with a specific political movement, whatever that might be. Your new song has power to it, but your audience are probably less interested in classic music industry pointers like a named producer, and more interested in a clearly identifiable cause. You'd be best aligning yourself with a specific cause, i.e. not just a general activist for progressive values, or against any general idea e.g. Trump. Something very pointed e.g. No DAPL, anti gun lobby etc. Something that resonates with every fiber in your being, that is truly deeply what you are committed to doing with your craft... and then, once you have identified that cause, do everything you can to support it, and to align with it, and you'll find your audience as a side-benefit from being heard, which seems to me to be the greatest thing you're seeking. Your song to be heard
Loving the groove on this one. It immediately had me nodding my head and moving my body around. The instrumentation is sweet and the mix is well balanced allowing for each instrument to shine through clearly. The Joslin guitar solo is equally sweet. Really digging the lyrics/message being communicated through this sound bed. The vocals also sit nicely and were treated well for the overall vibe/style of this song although at specific points I feel the vocal track might be too loud. All in all this is a really solid song with substance and depth I can appreciate.
This track has a really warm, friendly vibe which I like a lot. Even though I'm not an avid listener of this style,  I do truly appreciate the work taken into lyrics, musicianship and overall production and 'Freedom' has definitely ticked these boxes. At time it feels repetitive, but this is a characteristic of this folk country style, so it stays true to the genre. 'Freedom' will have great appeal to those who love to listen to music by the fire, chilling with a beer, or a feel good tune on a cruisy coast road trip soundtrack.
Entertaining and kept me hooked through the end. Had just the right amount of drama ending with a safe ending. Well done
On Mindstretchland Episode 1 - Whale Tipping, Jason and Jef take their their listeners on an imaginative journey into the world of whales, sharks, and the ocean. This stream-of-conscious anecdotal exploration arrives without very much context, but thankfully doesn't require much, and the listener is able to orient themselves fairly quickly within the discussion. The overall purpose or point of the Podcast seems to be to change people's perspective or approach to various everyday issues, and in this sense there is a positive, transformative power behind the Podcast. Ultimately, the underlying message is to conquer one's fear of the unknown by facing it head on, or perhaps approaching it from a unique perspective. Either way, consider this mind stretched.
There's lots to like here in the harmonies and the guitars, and of course the message!  Glad to see you have a 'Chords of Truth' website, even if you didn't list it here, I think that's really important to go with that identity and build it up, if you aren't going to use your own name as an artist.  Send a high quality mp3 to me at andrea@aspenbeat.com and I'll include on playlists and shows as possible.  Thanks for your submission, good luck with your music!
Great message here. Overall the songwriting works well with the mission of what you're trying to do.
The instruments are recorded an mixed well for the most part. The drums early on sound a little over-modulated on the kick drum but as the song progresses along and builds the slight distortion is corrected. That may be a bit of a picky notice on my part, but worth taking note. 
A lovely message, an engaging story and a valid question for our time!

Enjoyable voice, and the song builds nicely into a very full sound.

Overall a sweet, kind and enjoyable offering.