Roger Metcalf
Title

Manager, Ruby Rose Fox

Bio

I manage Ruby Rose Fox, a vocal powerhouse of soul-driven, edgy rock 'n' roll (with a nod to new-wave pop). Ruby Rose Fox was the lone standout of Boston-based artists to make The Boston Globe's list of "10 Bands and Solo Artists to Watch in 2015," and winner of the 2014 Boston Music Award for Best Female Vocalist in addition to her nomination for Singer-Songwriter of the Year. In June of 2015, Ruby Rose Fox was the featured musical guest on NPR's "On Point!" Live with Tom Ashbrook and Cheryl Strayed. In July & August she was selected as The Improper Bostonian's "Best Musician" of 2015 and was featured on the cover of their 2015 "Best Music" issue.

http://www.pledgemusic.com/projects/rubyrosefoxalbum
http://www.rubyrosefox.com
http://www.twitter.com/rubyrosefox
http://www.youtube.com/rubyfx/videos
http://www.facebook.com/rubyfoxmusic

Website

Expertise

Location

Cambridge, MA
---
Recent Submissions
Great production and video, strong vocals. Everything is very well done. I'm not a big fan of the melody but I thnk there people that would dig this it's just my personal tastes. Would like to hear more from this artist down the road.
Please include the lyrics with your submission.

Great track and excellent video: this is the kind of song it's supposed to be with a great potential for radio airplay, better for TV airplay because of its diquieting (believe me, it's not a bad significant) setting that catches your attention for the whole time of the video.
In some parts of this track, especially at the verse and bridge, there's something makes me remind Grace Slick and in other parts Annie Lennox voice and I feel it as a  thing.
About the structure, I'd let the voice start after 4 bar, not 2 in order to emphasize the powerful intro with timpanis and softly effected guitar. Dark tone of the voice during verse and bridge seems to be necessary to warm the tone in the chorus with a strong guitar side and I've found it amazing. 
I listened to it so many times because in this kind of tracks, you can really appreciate all the aspects of a beatiful voice such as Ruby Rose Fox's one. 
Special appreciation for who took care about the arrangement, because you could face a simple pop-rock song structure and instead there's a great attention to detail, such as solo voice and drums before the chorus.
At now, my favorite song of Ruby Rose Fox repertoire.

On "Dance of Frankenstein," Ruby Rose Fox channels her trademark brand of sultry, noir indie pop. With more of an uptempo pop sensibility than much of her previous output, this song benefits from a high-energy, sing-along chorus. Dark as ever, Ruby Rose Fox's work is littered with angry, at times morbid themes, hence the title "Dance of Frankenstein." Easily the strongest release from Ruby Rose Fox to date, and hopefully the best is yet to come!
I knew I'd love this before listening, just from reading the lyrics. The concrete imagery is fantastic. And what a cast of characters! Beowulf, My Bloody Valentine, to of course, Frankenstein.

That looks like the chicken I had for lunch, but 10x grosser! Ug.

So many colors in the vocal. Great performance and production!

I'd be delighted to share this with my followers on Twitter. Thanks for sharing it with me!
This is a beautiful music video.  I can totally relate (I've been in the car singing and trying to keep it together). Very well done and a great song as well. I look forward to hearing the rest of the album and possibly playing it on the station. 
On "Golden Boy," Ruby Rose Fox channels fellow contemporary songstress Lana Del Rey, honing a classic soul sound coupled with deeply confessional, emotionally raw lyrics. A brooding, slow-burning song, "Golden Boy" hits hit stride somewhere around the four-minute mark, building up to such emotional heights, only to result in cathartic release with the delivery of the final notes performed. As honest and pure a song as one could possibly hope for, Ruby Rose Fox reminds the world why it's OK, indeed highly recommended, to share your deepest personal issues with the world via the beauty of song.
- Very interesting video
- interested in hear how this story progresses
- not necessarily my style of music, but I can get into it
- Is the girl acting in the video the musician? 
- very powerful ending
- continue to create out of the ordinary videos similar to this one to grow your fan base.

Here's the thing-a video is hard to do on a budget and I think this conveys the emotion of the song effectively. The song though...that's where the power lies. I'm really impressed with Ruby Rose Fox-such a unique tone for a female artist -reminds me of Annie Lennox with the strength and power behind her words. I would love to collaborate (seriously) with her! The video made me curious to check out more of her work and I was impressed with her authenticity-she seems like she writes from her experience and raw emotion which is rare in my opinion. I think this particular song tempo and style suits her voice well, allowing her to draw out notes and hold tone. Production matches the quality of the vocals-well mastered. Keep it up!
My personal and sincere feedback about this song is here below: I really liked the melody line in the refrain, it seems like a natural evolution of the verse.
I can give you my personal appreciation about the structure of the song, it's a great song (believe me!), but please let me have a little disapproval about the arrangement of the song: you don't need to imitate a fits-all sound, or better, it makes think about Venus by Shocking Blue in the voice side arrangement. What's in your mind? Soul music? Let me hear your soul intimacy.
I hear a real prospective in your music and this song demonstrates it, but in my ears, there's still a long path to arrive to an original sound.
A really consistent vibe that reminds me a little of 90s bands like Rialto, but with a little more bite of the PJ Harvey variety. Well produced with a strong vocal performance, there's little to fault musically even if it's not quite the kind of thing I'd tend to listen to myself. The video was clearly designed to be 'minimal' although it could do with a little more happening to keep interest levels up, and it doesn't quite reflect the pace and passion present in the music.
Not bad. Nice pop sound to the music reminding me of my old early band days back in 1964 The Ventures were very popular. Guitar parts, drums, echo and reverb were all tastefully done, however I had to search my mind in terms of the audio to see what was stopping the song from going over the top. 

Towards the end I finally figured out the vocals were a little too evenly eq'ed to the instrumental track. I think if you could push the vocals out front more, with a little more weight at the bottom. At the very end of the song you can hear a snatch of that as the vocal takes the song out.

I still will be playing this video on our CPirateNetwork ReverbNation channel so great work overall.

Where you described in DESCRIPTION

This is the official music video for the Ruby Rose Fox single "Die Pretty." I'm interested in feedback on the music itself, but most interested in promoting the band and the single on a larger scale than we can do with Boston-based media alone. 

I can def do that with the Global reach we have hit me out on twitter our main media device at @bcXog and your also right on time because I'm in the process of bringing back and beta testing on a new platform our live Black Caesar on camera interview show. Check us out your in!
A lo-fi jangly indie rock instrumental intro eases the song into the listener's ears, before the song erupts with a tremendous lead vocal in the first verse, and a guitar melody that propels the song to ever-greater heights. Ruby Rose Fox truly possesses a vocal range like none other, with no immediate points of reference coming to mind. Ultimately, "Die Pretty" sounds like the love child conceived from an unholy union between Cher and Lana Del Rey. "Die Pretty" packs an emotional punch greater than that of the collective talents of the female singer-songwriters currently dominating the pop radio airwaves.
That first four bars is totally Duran Duran "Girls on Film"! A good thing, in my book.

I'm in love with your voice! And the video is entrancing, if disturbing. You definitely win the staring contest.

The lyrics are fantastic, though I'm not making them all out. You might want to copy/paste them next time you submit to Fluence. It's always fun to follow along.

i really like this track. the production is on point and the lyric, rhythm and melody all work together. it's fresh and interesting.

very well done.  the video is a bit weird....staring at someone's face for 3:36 w slight movements, but nothing else in the frame is almost a distractor to the track.  with such a stellar track, you should reflect that same kind of passion and imagery into the video.  otherwise, really enjoyed it.
You've got a great mix here - nice separation on all the instruments. I love the guitar sound and the vocals really pop. You guys clearly know how to write put together a song and the structure is really satisfying! It might be the speakers that I'm listening on, but the overall compression on the track could be dialed down a notch to create a greater dynamic range. Overall, great work!
This song is great.  Really catchy and definitely sticks with you and makes you want to listen to it again.  I am a bit disappointed in the music video.  The song has such potential that there could have been a great story told in the music video.  Again, I am really excited about this song not so much the video though.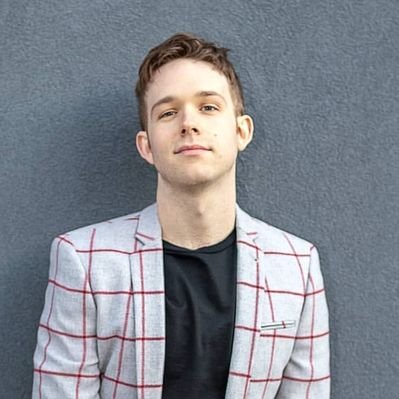 This was really cool. She's got such a distinct sound, and I really enjoyed this entire song.
Please include lyrics with your submission. 

I LOVE this song. The production is incredibly strong. The vocals have so much attitude. Guitar and drum tones are on point. I can't say enough good things about this. It's my favorite song I have discovered on Fluence. I'm passing you along to a few contacts. Submit to the manager I suggested. He would dig this and is actively looking for new clients. 

My biggest complaint is I don't like the video. At all. This song is so strong and the video should enhance the song - not detract from it. I want to see the band performing this. There is so much energy behind this song. So much power. That a sad looking girl starring into the camera really brings me down. I REALLY want to see you singing this. That's what the music video should be. See Fitz and the Tantrums "MoneyGrabber" music video for a well executed performance music video. 

I'd recommend raising some funds and getting a proper music video done for this song because it's so strong. 

I love the line "I'm going ugly for you just like you asked me to." I wish I could read the lyrics along with this to dig in further. 

Everything works musically so well. 

Please add me to your email list: ariherstand@gmail.com and let me know when you get to LA, I'll help you get people to the show. 


Your voice, the song, your sound -- they all beg a performance video. I immediately had to get on the web to find out more about you as a performer -- the timbre of your voice is incredibly intriguing.  I am enjoying 'Blue Angel' more than your 'Die Pretty' submission, please send a high quality mp3 of 'Blue Angel' if you can to me at andrea@aspenbeat.com and I'll include it on playlists and a 'new music' radio show.  Besides that, kudos to the company who designed your website, it rocks.  I do believe you'll 'go big'!  I'd also be interested in chatting further about more promotion for you.  Just get in touch.  Thanks for your submission, good luck with your music! 
Love the song.  video is cool how actress is barely moving.  Makes it eerie and interesting.