Courtney Brough
Website

Location

Las Vegas, NV
---
Recent Submissions
Okay, so this is fantastic! Maybe I should go to more Thai restaurants. ;)

Congratulations on the premiere! I've been telling everybody about SubmitHub lately, and will be publishing an article on it in the next couple days at http://passivepromotion.com. If you haven't tried it, give it a shot!

What an interesting partnership you two have! It seems to be working well. The artwork is consistently awesome, and Ryan's site looks great (I was looking at that WordPress theme the other day!). The publishing site looks fantastic as well. Kudos on all those placements! Really impressive stuff.

I reposted the album on SoundCloud but I'd like to share just this track on Twitter, because I think the Thai restaurant anecdote will draw in listeners. I'm not sure what to say to hook people into listening to the full album. Really cool that you're offering the full album download, through SoundCloud no less! That's the first time I've seen HypeEddit.

Thanks for sharing this with me, and congratulations again on all your success so far!
For some reason, this song seems very familiar. It's very dreamlike and escapist in sound. Eventually it did end up sounding more like background music, but I think it's still appealing in that way. It gives the feeling of being on some sort of island getaway, though it lyrically seems to be about feeling at home with a loved one. Very nice vocals too!
Really glad you decided to release this - it's a pleasure to see your superb production chops and talent shine in a different avenue.

Very much appreciate the on-point PR as always.

Downloading the full album right now...just shared it out, and I'll gladly put a post together

By the way, if you haven't yet reached out, I'd recommend sharing this (and your previous work) with Matt: http://8tracks.com/mattdimop. He runs the Good Music Inc. DJ collective, and I have a feeling he'd love your sound.

Thanks again for sending my way, and please let me know if you ever make it up to the bay area. Cheers!
The beat is really cool, and the vocals are definitely good. The lyrics are a bit weird, but that's just a personal opinion. Don't think they're bad at all.

Hi Ryan thanks again for the submission. I'm blown away by what you have achieved on such a small budget. Although this is not the kind of EDM I listen to, I have no doubt it has the potential to be a massive hit for you. Calvin Harris started making songs in his bedroom and is now one of the biggest DJ's in the world. The sky is the limit mate!
This is a nice bubbly pop song with bright cheerful tones that probably go well with frozen margaritas by the pool.
Thanks for sending me this track. I think it's got great energy and a nice soaring lift. I can imagine this both during a sunrise set on the playa at Burning Man or any other outdoor all night sonic paradise or in a dark sweaty basement of a night club. Kudos man. You've got the production skills. Have you checked out the EDM list on Fluence? https://fluence.io/list/promoting-to-electronic-and-edm-tastemakers-and-curators. I'm going to recommend some, but I think you must have already hit them up. I can't share it with my followers because it's not a 100% hit, but I'm going to follow you on SoundCloud and am going to keep track of your next music.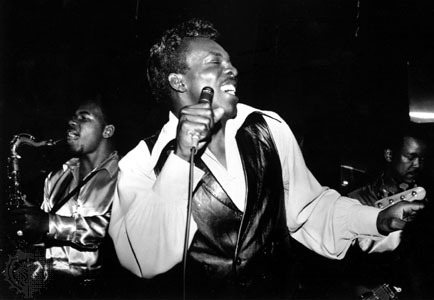 I really like the clarity of the vocals over the electronic backing. The transition at 1:02 is also quite good and the song really takes off from that point. I also like the horn track at around the 2:30 mark.  All in all, very nice work. I'm happy to include the track in future playlists. Thanks for sharing.
Nice track that fits well into the Tropical House genre and I can see it featuring a lot on Summer chillout playlists. Good to see you are on Spotify too, I'll be sure to spread the word and add 'Universe + Me' to my playlists.
Hey Ryan,

Love the vocals! The switch-up around 1:00 was nice but could've had more impact. Melody around 1:30 is great, could've been used elsewhere too. Fits the weather outside perfectly right now!

I'd love to promote this on my channel - emailing you now :)

Cheers,

Cody
This has such a great and chill vibe to it. Some people don't completely understand tropical house... but this maintains the perfect definition to it. Those tropical essential sounds make you feel happy, and like you are on a foreign, and relaxing vacation. 
It's probably best to put my cards on the table at the start and say I really don't know my Chill from my House!  Yet despite that, I did enjoy the track, so I guess you could consider that "crossover potential" right there, outside the usual followers of such styles.

As a song, it works for me.  Actually melodic and it progresses well, keeping the interest as it goes along.  Definitely well produced; it does sound like a professional work.  Elements of Asian music in the riff at times??  Not necessarily in a K-pop kind of way, maybe just the scales used.

I do have a thing about treated vocals though - I really would have preferred a more natural voice, and I don't think it would be to the song's detriment at all.  I don't even know if that's a common thing in the tracks you produce, or that it just seemed appropriate for this one!  But yeah, even toning down the autotune, if that's what it is, would have pleased my ears more.  

But still, the effort that's gone into the track is clear and if someone whose first musical love isn't what you produce can still like it, then I reckon you may well be onto something!
Really enjoyed this. Great vocals, well produced, nice progression and chill tropical sound without being overwhelming or fitting what appears to be somewhat of a trend in tropical house.

Song has been 'liked' and 'reposted' to our SoundCloud audience. Great job!
Ryan thanks for reaching out and submitting.  Starting out the mix sound crisp and clear. You fill out the speakers well and everything sounds wide and open. I really like the production and overall vibe. The melody is catchy and there is solid musicianship shown within the track overall. I almost wish the track had a bit faster tempo, but it works as-is. The vocal performance is strong. I like your tone and the concept "Universe and Me" is very simple, but cool. Overall I think it's a really solid record. I don't necessarily hear it as one of those Live Nation Festival hits because the tempo isn't in that range, but I do hear the commercial viability in it. I think this could be great for TV/Film to start out. Please email me at chrismach1ent@gmail.com for more info. Thanks!
Perfect for a lush summer day, "Universe + Me" blends caressing vocals, swelling synth pads, and aquatic leads - like the perky lead-in around 01:00 that flows into the vibrant reflection 20 seconds later. The "hello beautiful" interlude just past the two-minute mark provides a great build-up to the aquatic core at 02:21. The "universe and me" vocal repetition provides for an aptly hypnotic effect, especially with the stunning use of woodwinds around the 3-minute mark. The track is full of fantastic production choices, with a sound that reminds me favorably of Balearic beat groups like Air France. Look out for a post on OS, and thanks for the submission. -Mike
This is a great chill song.  I really liked it and would love to play it on the station.  This is a really solid song.  Good work.
This is a great submission! Your description is exactly the way to engage with curators on Fluence. I very much enjoyed reading your submission description, learning about you, and building a personal connection. I like the track too. I think you guys have a great sound. I would refer you to others through Fluence so stay tuned. Try Priya Shah who works out of India for this kind of music. Also, Brian Hazard may be into it as well. Definitely Sean Glass too. Try Cody Allard of EDM Biz. Look to get into Arctic Empire's playlist. I'm also referring you to David Porter of 8tracks and Nikhil Shah of Mixcloud. Good luck!
Hi Courtney / Ryan

This is great, thanks so much for sharing! We'll look to post this on the site today for sure!

In terms of guest mixes - we're currently also looking to expand our own Soundcloud offering of content for our readers, so we'd be interested to hear what you can do in terms of an exclusive set.

Just so you're aware too, we play a large focus on specialist music (house/tropical, bass, garage, electronica etc are all high priorities for us). However 'EDM' is something we don't cover, and probably never will, so please keep that in mind for future releases :)

regards
Wayne
Hi guys, first off, this is a VERY accomplished tropical house track, I have listened to countless TH tracks on Soundcloud and this is way above average. The audio identity is very strong in the track, which of course is vital to gain a following, and all the elements marry well with the vocals to create an emotive, expansive journey which easily carries the listener across the three and a half minutes or so of its course.

I would be more than happy to feature this in "The Spotlight", a section in my dance music radio show for up and coming artists from around the world. If you would like to be featured in next fridays show please let me know, either here in Fluence or on Soundcloud, My page on SC is: www.soundcloud.com/dj-merlin. Please send me a brief bio for this purpose.

I hope this is helpful, I will also talk to my station manager about getting it into the daytime playlist, and will let you know if this can happen. 

Thank you for the submission!

Nik / Dj Merlin


This is so good. It's well-paced and it has the kind of recall that will have me singing for days. What gets me the most is the beginning of the song, where in this very classy way, it starts of slow and building. Then it just bursts into a trance of synths and beats that blend so well together that I see a large crowd jumping to it. This song is made for a live show to bring the house down. I won't be surprised it this gets bigger. Will definitely be sharing!
Wow. It's not often I find myself excited about Trop House, but this is exceptional. A perfect way to kick off any weekend, road trip, or sunny day.

You've done masterful work around the promotion. Dedicated release page is spot on (thanks for the Dropbox link), and your press release isn't missing a thing - you've connected all the dots. Easily one of the best presentations I've ever seen from a marketing perspective. I'll add some recommendations for people to help promote this below (Cody Allard being #1 https://fluence.io/Argofox), and I'd be glad to put together a post right now. Will definitely help share it out on socials as well. Please feel free to send future releases to music@awakingdreamer.com as well - cheers!
This is a lush and melodically inviting effort, with effervescent synths and water-bound atmospherics that remind me of the best to come out of seapunk-laden electronica. The ethereal interlude from 01:00 to 01:37 is a nice refresher before the polished vocals re-emerge, fittingly over a caressing synth pad fully representative of summer lushness. The infectious build-up around 02:15 - with the synth arpeggios and anthemic lead - is a particularly excellent hook, one ripe for radio airplay and summer parties. Great work! Look out for a post on OS in the near future. -Mike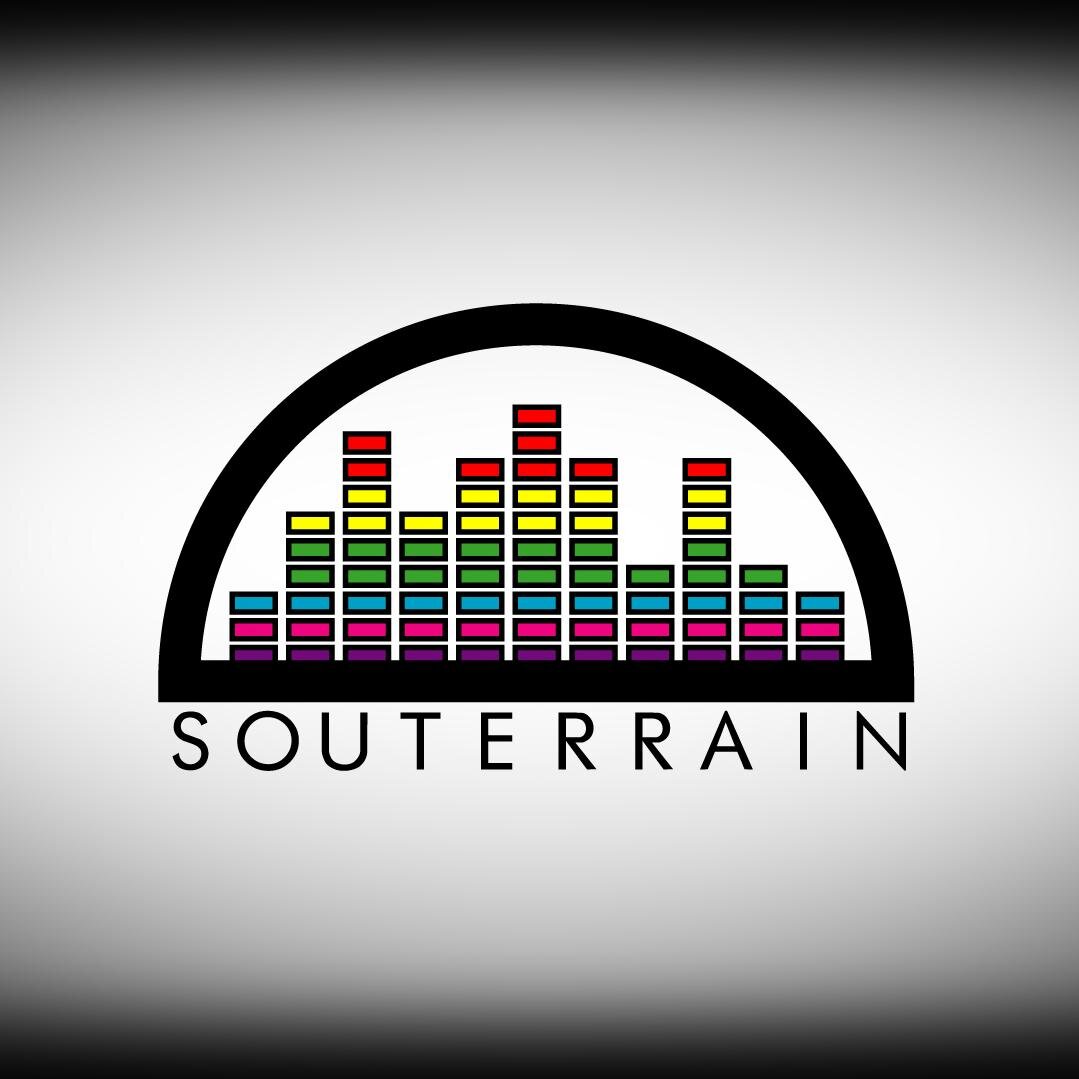 All about the timing with tracks like these, the good weather and music combination immediately gives everyone a lift and a song that maybe people would have paid little attention too suddenly becomes a favourite. Usually I'm not the biggest house fan, all that 128 BPM and 5min + structure all sounds to samey for me but this is slightly reduced in tempo and is simple enough in production to allow the vocals to come through, a really nice vibe has been created here. I also like that its 3.30 in length, something that goes unnoticed is attention span for the consumer, this is just about the right length for a track like this, straight in with the vocals and people know what they are in for. Overall its a nice track, nothing too ground-breaking but a good atmosphere created with this which is difficult to do. Happy to support and play on our radio show next week 08/06. Feel free to have a look at UK based artists we have worked with on our soundcloud / facebook, some similar guys we would recommend here would be Dextric and Revive Us. Lots of others if vocalists are your thing and what you're looking for. Also if you want to reach out we're on souterrainlive@gmail.com. Thanks for thinking of us. C 
This is a very good edm song.  A little light but perfect for a pool parties.  I would love to hear a remix of it but it really is the perfect song for that beach party or pool party.  I would love to play it on my station. 
This seems like a very clever collective of two. And by this I mean that they are thinking about how to get their music into the right places instead of the traditional approach of bcc it out to all and sundry on a wing and a prayer. Their song 'The Mountain' is undeniably catchy, radio friendly and built for the sunkissed loved-up masses. The best thing though is that it is not in the least bit irritating, in fact if I weren't suffering from football cramp I'd be bouncing on the mattress in the master bedroom such is its frothy disposition. 'The Mountain' hits so many melodic bases it will likely have a broad audience but is blessed of an individual personality to ensure it also infiltrates the underground. I've only listened to it 3 times and already it is sounding like this summer's soundtrack. 'The Mountain' is currently a free download so I'd expect the mp3 to go forth and multiply at an alarming rate.