Joseph Vitterito
Title

Agency

Bio

Agency is two souls creating art that moves the soul.

Website

Interests

indie rock, indie pop, electronic, music, alternative rock, dnb, world music, dance, ambient, house, synthpop, chillwave, turntablism, indietronica, film / video, indie electronic

Location

USA
---
Recent Submissions
I'm diggin this and I hear a lot of potential. The vocals are really strong and the production is tight. The song is not really in my wheelhouse, so I don't want to offer constructive criticism when I can't properly weigh in. But I definitely hear talent and I hope you continue to push ahead. As of right now my questions would be to ask if you are performing and performing a lot. Every artist needs to hone their skills in a live setting and there is only one way to go from good to great and that is to perform whenever and wherever possible. Every great manager will push their artists to get out there and play their music live in front of any audience that will have them. In today's music biz you have to have a loyal fanbase before you are even considered for a label or publishing deal. You have to grow your following organically and the only way to do that is get out there and hustle. Nobody cares if there is nobody that cares. So get out there and hustle and if you're great the business will come knocking. Best of luck and I hope to hear more songs real soon. If there is anything I can help with, feel free to submit any time. Cheers. 
It is a good song.  It is the perfect "what the hell is going on with us" song.  I thought that the song was strong but I really wanted more from it.  It had a great start but I thought it kind of lagged in the middle.  I got repeating the lines for emphasis but I felt like it kind of slowed the song down a bit and sounded a bit like whining.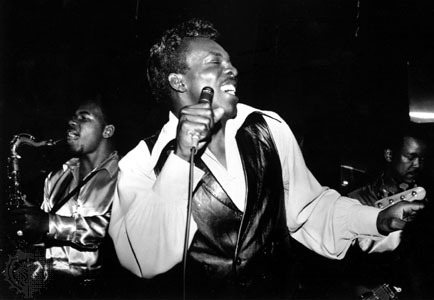 A strong effort by Agency on this track. Love the beats and vocals. Thanks for sharing and I'm happy to spread the word!
Hey Flaunt...nice song here.  I think one thing that stood out to me is that some of the tuning on the vocal production could be tightened up.  I thought the demo and production was good for sure...but the thing with good is that we are looking at 100,000 new releases per week...so while I think everything here was good.  I'm not sure if the song, production or vocal really STOOD OUT in all caps like that which is what it takes these days to help move the needle.  I actually wrote a blog post about that if you want to check out.   https://www.benjamingroff.com/blog/how-to-make-your-songs-pop-aka-speaking-a-song-language-different-than-everyone-else  I mean don't get me wrong...really good song and I generally like it, but now it's about leveling up everything you've done across the board for the next ones.  Hope you don't mind a little constructive feedback and hope that helps.  
It's a shame that you can't release the new track through Nub.  I definitely think you need a label to handle the marketing and promotion.  The track is cool, catchy and perfect for summer.
The song feels good. You've got some nice vocal stuff going on. The sampled break at 1:16 is really cool, would liked to have heard it again. To be completely honest, I was really wanting the song to go somewhere. It's very formulaic, very safe. I can recognize this mix is aimed for radio play, which is fine but it's missing something. I can't really put my finger on it. Maybe a bridge instead of just a breakdown (at 2:17)? The chorus is catchy/strong and I feel like you could shorten the song for greater impact. You could easily edit down to at least 3:00 and still have everything you need. Forgive the comparison, but as I listened to this song it reminded me of "Drive" by Incubus. Similar in structure, but in their song they have a guitar "solo" that helps the song feel like it goes somewhere other than your typical verse-chorus-verse-chorus etc etc. I feel like one little tweak and you might have a hit on your hands.  
Hey Agency...I like the production here with James Blake kind of vibes...and the sax is a nice touch too.  It's a great artist photo too for this single.  Overall, I think the song isn't quite what i'm usually looking for on my roster or I'm looking for a bit more beat driven indie or indie pop on the www.WeAreTheGuard.com website.   The more tempo driven songs also is what drives synch uses more in my experience.   I think for what you're setting out to do in the genre it's super solid - just not sure if it's what is in my lane at the moment.  I would recommend just continue to make these pieces, build your following and continually release on Spotify etc. and you might get some winners.
This has a really chill vibe that I think would be perfect for college radio and tv/film licensing right off the bat. Not sure what you guys are doing as far as promotion, but those are the two areas that I would be focusing on if I were representing you. I would put together some EPKs and start blasting them out to college stations and indie publishing houses. You have a cool attitude with strong vox and smart production and I hope the live experience is equally impressive. This is a unique sound that needs to be grown organically so I would be performing as much as possible at as many places that will have you. Get out there and keep crushing and best of luck to you. I would love to hear some more tunes, so please feel free to submit more any time. Cheers.