Lucien Dante
Title

I Write, Compose and Produce Music.

Bio

"If I am sensitive to the voice of my soul, I am Lucien. And Lucien is exactly who I must be."
For some artists, music is just a means to an end, serving to boost their ego and inflate their wallets. For others, it's a passion project, finding them scratch and scramble for the newest hook or the most ethereal melody that hasn't been heard before. And while both of those angles ripple with their own sense of passion, it's tough to top that of rising eclectic pop artist Lucien Dante, whose sole purpose in his music and his art is to give back to the world, seeking to enhance the world around him with expressions that are vulnerable, authentic, and always inspired.
"Music is just a fraction of my life," shares the artist. "I do it all the time and it envelopes my every day, but so do many other art forms…I think that music is, however, particularly permeating throughout all of my art forms. There is musicality in all that I create and feel, for music is a life force that bridges the gap between the spiritual and physical worlds."
Growing up with music in the home and at school, Lucien really began to intensely pursue songwriting and developing that side of his creative world after spending a summer abroad in Germany. With diverse influences providing inspiration, his artistic leanings led him to Bard College where he graduated with a major in art in 2016.  
And while multiple outlets of creative expression vie for Lucien's attention, he always seems to find himself drawn back to music.
"I love music because I think it is the most expansive, expressive art form and primal quality of life. It travels between the dimensions of the spiritual and physical and permeates all living things in a manner that is transcendent. Music is primordial and is inherently creative."
His own music is self-defined as "eclectic pop" and draws from a multiplicity of genres, exploring elements of R&B, Pop, House, Trap, EDM, Hip Hop, and Folk, among many others while infusing them with his own inspired spin.
With a vocal that's been compared to the likes of James Blake and Michael Jackson, Lucien has harnessed his unique sound and released three singles, a 4-track EP entitled Lights, as well as an 18-track album, Our of We, which finds the artist merging his musical endeavors alongside his visual arts, to strong reviews. The Faulkner Review has offered that "He brings to mind someone like Rufus Wainwright, but with the commercial potential to become one of the major pop stars of his generation" while the Teddy Awards share that "The young Chicago artist puts refreshing soul in his music and sends audiences on a descent into another world."
But while the artist's creative world revolves in a world of complexity, his sole purpose in creating is really quite simple.
"I want to help others realize themselves through my self-exploration and vulnerability. I want to create songs that last and indulge in culture as proactive emblems of hope, wisdom, and inspiration."
And it's with an open invitation that Lucien Dante beckons you with his music, offering you an opportunity to grow from engaging with the artist's process of self-discovery, healing, and freedom, finding your own salvation within.

Website

Expertise

Interests

Location

Chicago
---
Recent Submissions
Hi Lucien, First thing that hits me is the unusual arrangement. Extremely captivating. Ok, here's a few things to consider - the vocal is in the same range and register as other instruments so that the vocal feels a bit cloudy and I am unable to understand some of the lyrics at times. If you remove some of the competing instruments around the vocal it will make the vocal come alive. Also, there needs to be better verse/chorus separation. The chorus should be way more powerful. Almost anthemic, if you will, because the message is very powerful, and the resolution from the verse to the chorus sets up the chorus to elevate the song to new heights. Overall, with a couple of tweaks and a new mix, Superwoman will shout. All the best, Jeff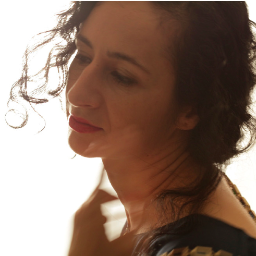 Love it! And I've sent your website / Facebook to my good friend Lyndsey Parker, the editor of Yahoo! Music and a part of the RuPaul's Drag Race family. Because you're amazing. xo 
Creative and engaging beats and style here!  Suggest you include the lyrics, I want to immediately relate more and possibly quote them but can't.  Explicit language makes it not appropriate for commercial radio, you might consider a clean version if it doesn't take too much away from the track.  It may need more mixing/mastering work before its ready for playlists and shows, it sounds quite murky in my headphones so I can't quite latch onto it as much as I'd like to. But it's strong throughout, relevant, and something of an earworm.   Hope you continue to develop and work on it! Thanks for your submission, good luck with your music!.
Hi Lucien, Lots to like about this song. The production values are quite high. I love the loping feel of the song. There's lots going on, but the musical parts are well defined and distinctive. I find that the chorus sections are the most compelling and lyrical. There are a couple of challenges that I found that can be tweaked to fully realize the potential of the song. First, the verses aren't as engaging as you might wish. They pale in the light of the chorus. Try to rethink the music during this section. Second, the effects you have on your voice are more damaging to the song as a whole than you might imagine. I often found that I could not understand the verse lyric because of the effects on your voice. It became a distraction as you utilized the vocal effects way too much. If you pick your spots, then the vocal effect becomes a powerful ally that lifts the song. Otherwise is simply drags the song down. Still, a fine effort that has positive potential. Best, Jeff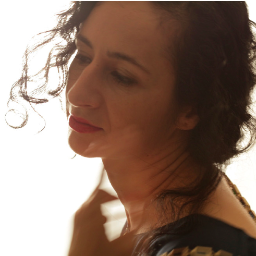 Thanks for sending this, very catchy and light. I like it a lot, and I think you'll do well if you work this!

It's unclear what feedback you'd like, no details in the brief, but I'll say you need to upload it to amazingtunes.com so it can be considered for the UK's Amazing Radio, which often also leads to radio play on the BBC stations.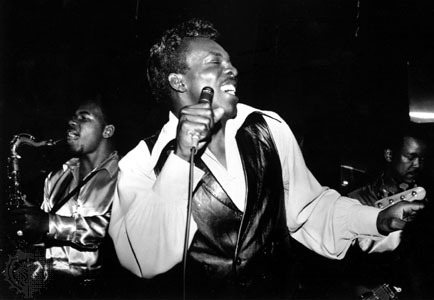 Nice work on this track from Brainheart. I like the upbeat transitions (beginning at the :40 mark). The song definitely captures your attention. It has pop elements, but crosses genres to make it a song that is worth listening to a little more intently. The song is well-produced and the vocals fit the mix quite well. I'm happy to share with my followers. Thanks for passing it along.

Love the artwork and the name ;)  The track is a complex and intriguing mix of R&B with electronic and classical elements for me.  The production is a bit bass heavy, I can't quite turn it up as much as I'd like to.  Love the vocals!  Subject is a bit heavy for me, but the vocals override that. Send a high quality mp3 to andrea@aspenbeat.com with all metadata filled in on the track and 'Fluence Request – Arist Name – Track Title' in the subject line and I'll include it on playlists and shows.  I'll try it on a Spotify playlist mix as well.  Thanks for your submission, good luck with your music! 

Thanks for sending this track to me, I believe you've submitted a track to me before. I really enjoyed this track, a very good example of a raw minimalist track that can keep the audiences attention till the big build. The one thing I would have really liked to hear is during that big bridge would have been a lot of vocal layers in different ranges, a la James Blake, also perhaps a bigger/deeper sound from the drums to make that part really stand out. Aside from that I think your vocal is really good, and the songwriting is good. Keep it up!
Lucien, thank you for including the lyrics. I think you're really close to fully articulating your vision for this song. 

(Sonic Feedback) As the listener I would have loved to hear more of the production a little sooner in the track. There's a group named Inc. that has a seemingly similar vocal and minimal production style that's similar to your yours that's done a good job at fully articulating and rounding out their sound, that I think is a good example of my 'fully articulating comment.' https://www.youtube.com/watch?v=a0NHrONreug They are not my clients but I think you'll hear what it is I'm referencing. I wasn't sold on the lyrics but I think the music helps with that. Again, I think creating a more rounded track will push this forward and look you into a good starting place with your budding fanbase. 

(Production Feedback)- Whom ever recorded your vocal did a pretty good job. I think the mix is pretty good too. 
I truly love your work. I blogged about your Cradle Germany song: http://madrespect.com/2015/09/29/cradle-me-germany-lucien-dante/. Where can I find the permanent version of that song as your Youtube was taken down. 

This track has tons of progressive house with trance elements. If you want some super critical feedback you could send this to Ari Herstand from Ari's Take specifically asking him for songwriting feedback. It feels a bit too over produced for me. You're a talent with your songwriting. I wonder what it would sound like clean and acoustic.

Shamal
I listened to all tracks on soundcloud.  It's good electro-pop and of the quality that would get some good love in the blogs etc. It's nice 'n breezy and easy to get into.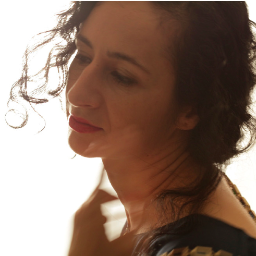 Hello Lucien,

Thank you for sending me this beautiful slice of EDM. As a musician who has collaborated with Tiesto, I can tell you with confidence that in America, this music fits in perfectly to the term EDM, so it's best you stick with that instead of describing it as R&B, alternative or acoustic etc

It's pop music, and it's EDM, and it's very radio friendly, so please make sure you upload it to AmazingTunes.com and send me the link when it's there, as I'm confident the Amazing Radio team in the UK will be excited about it.

The layers are subtle and your vocal processing is exceptional.

Looking forward to more,
Ysanne
That voice! I love it. So intimate and sensitive.

I know how hard it is to get a soft vocal like that to settle into the mix though. Currently, it sits way on top. I suppose I can live with that, but it takes it out of club contention.

The verses/chorus sound louder than the drop, which isn't right. But hey, I absolutely adore the production, the voice, and the song itself, so I'll try not to nitpick too hard!

Thanks for including the lyrics! Personally, I'd prefer an abbreviated bio. You can't expect folks here to read through all that (but I did).

I'd be honored to share this with my following on Twitter! I also followed and reposted on SoundCloud. Thanks for sharing it with me!

Brian.
Overall I'm really digging this track. The only part I really didn't like was the high pitch chorus. In my opinion it really didn't match, compliment or enhance the rest of the track. The production is great though! I could easily see me playing this track on my shows.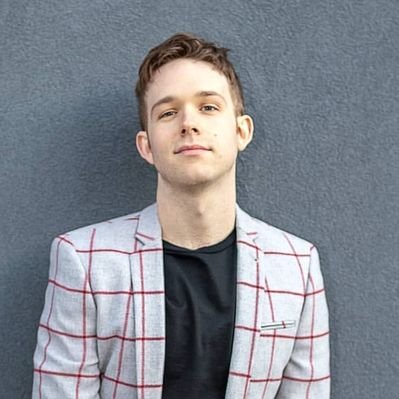 Pretty cool. The production seems to be pretty advanced at some points, and this is a good track to get people going. I have to say that it sounds a bit dated--from 2009/2010--but that doesn't mean it doesn't have an audience. Well done.
 I'm really liking this catchy dance tune.  Love the complex and dynamic production and arrangement.  Will include it on playlists and shows, please send a high quality mp3 to andrea@aspenbeat.com.  Thanks for your submission, good luck with your music! 
Would do a Tweet on it but I think this is a private track? Let me know as soon as it's public.

I like the track, really unique in terms of everything. Love how it builds, love the vocal, etc.
Went to the artist's Facebook page.. 20k likes is impressive but maybe change the header to something that doesn't look like it's made in Paint ;)
I like the wide dynamic range of this song, the instrumentation and vocals are a nice mix. I could see it being used on a soundtrack for something. 
Melodically this is very interesting. The chord progression is also a bit non-traditional in both the melody and the phrasing, especially when paired with the vocals. I love the sparse percussion and the intermittent guitar sounds It adds a nice texture. Lyrically it's pretty honest and devastating. Great dynamics. 

Not sure about the auto tune. I don't think you need it. Your natural vocals are intriguing. 

Keep up the great work! 
It's not something that makes my pulse raise, but ti's great, chill music to listen while you work or are relaxing.
Stopped the track too soon, accidentally, but I finished it on Soundcloud. WOW! I was just waiting for the artist to unleash vocals on us, i just wish it had happened sooner, as it was quite a treat! Definitely a nice soundtrack vibe, licensing placement tune. Very interesting arrangement, layered with unique sound. I'll be listening to more.
Really glad you sent this... thank you. I'm a fan. Unique.

I don't have much to say about this. You make all the right choices. The deep bass, the rim shots, the 808 snares, the snaps, the cool vocal approach, the melody, the guitars, the gorgeous piano, etc.I guess I kind of wish the beat stays mostly kicked in after it drops, but when it builds up to 2:40, I want it so bad. It's great.

Are you playing LA anytime soon? Message me.

Thanks for sending!
I thought that this track is very well produced. Beautiful melodies, amazing vocals and thoughtful lyrics add together to make a brilliant track. Loving your work!
Hey Lucien, thanks so much for submitting.

First off, I dig the vocal... especially when it hits the high register. The glitching sounds really cool with your vocals as well... when you have such a strong raw talent, effect processing (not pitch shifting) can add a really cool element to your songs. Maybe expand on that even more... glitching, distortion, phasing, envelope-filters, etc.

The lyrics lack some depth to me... eyes / realize, smooth / move, etc. Try writing with other people to exercise you chops as a writer. You can still write alone, but it's important to collaborate with others to expand your craft.

The back melody is a little cliche and overused... kind of reminds me of the Linkin Park's "Numb". Maybe mess with some different instrumentation / tones to provide a more unique sound?

This song is about 45 seconds too long... I don't see any real reason to extend it past 3:30, the bang is enough to get in and get out, leaving a lasting impression.

Good stuff! Will check out the net.
I love this tune, great production and arrangement. I can't wait to hear more, I think this record will do well. 
Hi Lucien, thanks for sending this in! Really enjoyed the track it has all the parts that make up a great pop record and I'm definitely going to look for more of your music. If I was to give any advice it would be just to invest in having someone mix the record as sometimes the vocals are lost a tiny bit as there's a lot going on in the background.
Lucien -- The song has commercial appeal. Mixed and mastered well. Nice momentum built up throughout, credit to the solid production work. 

For someone who has never been in love before, as you sing, I'd like to hear more emotion in the vocals -- that is a painful omission and one that could have been more powerful and thus impactful.

Now following you on Soundcloud, looking forward to hearing new material as it's released.

PS. Not a fan of the artwork (or art in general that puts the focus on the artist/their face). Something simple and text driven or creative and thematic would be more appealing to prospective fans.
Wow, you've written a book full of information in your description. Thanks much for including the lyrics there.  I like the production values and instrumentation on this, excellent -- contemporary and complex.  The song seems to drift around a bit so doesn't quite grab me as much as I wish it would. Got on youtube and love both your 'Warriors' and 'Germany' songs, will include some of your music in future shows and playlists.  There's lots of major talent here, and you've got a great deal of your marketing and branding set up already, that's a big strength in getting your music out there.  Impressive!  Hope to hear more from you on the big stages soon.  Thanks for your submission, good luck with your music.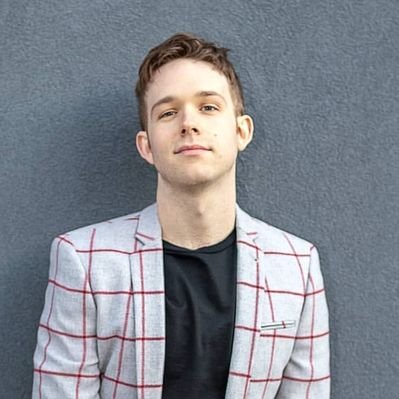 The production and the vocals/vocal mixing on this track is awesome. I was really into it. Having said that, I must admit that the lyrics kind of killed it for me. Some of them were odd, and some didn't even really make sense, at least not to me.