Fili Tha
Title

Electro City Rocker

Website

Location

Turin, Italy
---
Recent Submissions
Songs written about 10 imaginary girls, how quaint and how David Gedge of the pan-European Discoforticut. Let's park the quaint at this point however as the band's 'Thaquim's Guitaer' is quite the challenging so-and-so. In some ways it sounds ideal for relaxation room turntables but it has an inbuilt capacity to shoot from its eclectic leaning hip. So there are interesting forages in unexpected directions without ever returning to a melodic centre which might focus matters considerably. This particular imaginary girl is obviously aloof and ever so cool but never quite lets any interested boy into her private world. Perhaps he'll arrive on Discoforticut next long player.
I like this, i'm always on the look out for left-field, intriguing sounds. And this track fits the bill perfectly. I particularly like the subtle layering. It's dense but it's also really delicate, which is a hard thing to pull off. I'd be very interested to see what some remixers would be able to do with a track like this. I look forward to hearing more of your work. 
Loving this, going to share it on Twitter right away. Really intriguing sound & style, good build & interesting sounds.

I suggest you try and remix a (popular) song into something of your own to help get your name out there & make people acquainted with your personal style.
I like this and will certainly be checking out more of your tracks. It has a really nice late night vibe to it; after the club feel. I did start to feel that it was dragging a little towards the middle but then the gear change came and came again and I was left thinking it ended too soon, nice job.
I'll keep listening but try a few of the blogs who post electronica on hype machine, they might be interested as well.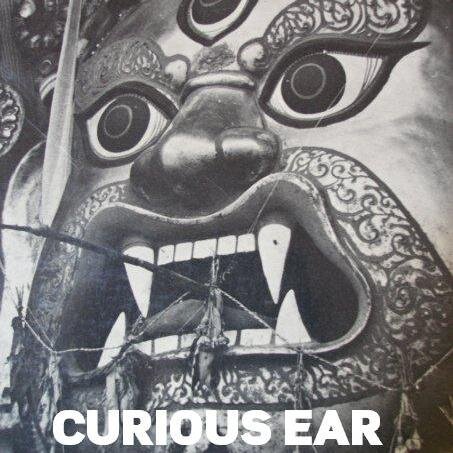 Hi 
Generally liking this, downtempo vibes. There's just enough going on for me to keep me interested and for it not to be cafe del mar. But when do I listen to this, what mood is it for, what is it supposed to make me feel? It maybe feels a little confused in that regard. That's not always a bad thing but this maybe feels a little disparate.
Perhaps the main theme could be a bit more prominent, or a bit more of a riff? Perhaps there could be a bit more build?

WOW - Now I don't care what anybody else is telling you, your music is probably way to far many years ahead of them. This is right up my alley especially as I consider myself an Avant-garde, artist, musician, filmmaker. The contemporary artists have elevated me to understanding my skills as a Grand Master, so I am telling you, you have found a BREAKTHROUGH in music on the order of Jackson Pollock changing the art world from imitators of Salvador Dali. Stay on your course and path and enjoy what your doing it's great.

Melodic, while being hip and meditational all at the same time. The hook is a monster bro only superseded by the return to it at the ending of the song.

Overall - ╭∩╭∩╭∩╭∩╭∩ (︶︿︶)∩╮∩╮∩╮∩╮∩╮10THUMBS UP ℬℒ ∀☪Ҟ☪ᗩᗴ§ᗩℜ✘✌
This is a good song.  It has a nice mellow sound.  I found that it was a little too mellow and that it kind of faded into the background and became more like an ambient sound.  I would have love to hear it pick up in a couple of places in order to keep the listener engaged.  I look forward to hearing other songs from this artist.