David Bell Jr.
Title

2014 HOLLYWOOD MUSIC IN MEDIA HIP HOP SONG winner, 2011 PATRON XO CAFE MUSIC PROJECT WINNER & BILLBOARD WORLDWIDE SONG CONTEST winner

Bio

Block Scholars is the indie Hip Hop musical collaboration between NOBULL (Bennett Baskerville; Bronx, NY) and Slimdog of Slimdog Productions (David Bell Jr.; Akron, OH) & 2mental (Nathan Andreas; Philadelphia, PA).The group first met each other through Myspace and mutual friends in 2005. Home now in Colorado Springs, CO, the rap act is heavily influenced by an eclectic mix of music ranging from Biggie Smalls, 2Pac, Madlib, Dr. Dre, Pharrell and Prince to even Jazz, Opera, Rock and Classical music. They are also considered a "triple threat" because collectively they can write high quality lyrics, produce and perform their own music.

Block Scholars won the 2014 Hollywood Music In Media Award for Rap/Hip Hop Song with, "All My Life", received the 2011 "Excellence In Songwriting" Award from The 18th Annual Billboard/Starmaker 360 Worldwide Songwriting Contest for placing in 3rd out of 1000s of entries in the Rap/Hip Hop genre, plus getting an "Honorable Mention" for (R&B/Hip Hop) and semi-finalists in the (Unsigned Only) categories in the 2010 International Songwriting Competition for the song "Time Machine", both of these contests known for being the two of the best songwriting competitions in the world. They are one of three grand prize winners in Patron XO Cafe's 2011 Music Project, where they won sponsorship from Patron XO Cafe to help further their career with judges from SPIN Magazine & RCRD LBL (a free mp3 download music blog featuring emerging artists), nominated for Best Hip Hop Artist/Song from Hollywood Music In Media in September 2012 for "Time Machine", July 2010 & January 2011 for the songs, "Flossin'" & "This Is For My People (The Rhythm Of A Scholar)" respectively, Slimdog Productions was also nominated in the 2012 Contemporary/Orchestral Instrumental Song Of The Year by HMMA, selected as one of the "Next 1000" artists to watch for in 2009 by URB Magazine, and were named the 2009 KIAC Open Songs Competition Winner in Hip Hop for their track, "Livin' In Tha' Jungle ft. 2mental". They also have received the "Collective Works Honor" from SongOfTheYear.com in 2009 for high scores on multiple works in that contest

Website

Location

Colorado Springs, CO
---
Recent Submissions
Nice to hear a people from Colorado, probably one of the most underrated states when it comes to music. Thank you for sharing your music with me, means a lot.


[★ OVERALL SOUND] 

There's a specific type of cheesy sound that is favored in licensing and I think you guys have nailed it, especially when it comes to independent film, documentaries and lots of other television shows that use background music. Please, do not take that as an insult as it is not meant as one.

I love the blend of multiple artists, it makes it versatile and whoever is on the hook – nice texture


[★ INSTRUMENTAL] 

How many people were working on this instrument? I ask because it sounds like a good blend of Electric, Madlib and a few eclectic subgenres I've been exposed to over the last few years. It's not something you'd hear on mainstream radio of course, but it does have a really nice blend to it and it's easy to listen to.

[★ SUGGESTIONS] 

These are more so 'things to consider'. As I tell most people, work on different versions of the song, if you haven't already of course. This will open up many more doors for licensing opportunities.

Now when I look at the title of your track I noticed that it says 'radio edit' when I think of a radio, I think of a song that is easy to BPM match and merge with other pop songs. Depending on what type of radio you're going for, you might want to think about a reworking the track to fit in the broad factor of what's out today. Not for the sake of changing your image, but more so catching the attention of the DJ.

[★ YES, I CAN HELP WITH PROMOTION] 

I can definitely help with the promo especially to indie radio, but if you're looking for placements on bigger stations, It needs to hit a wider audience for the Dj to play with. Let me know what you'd like to do and keep up the good work.

Feel free to contact me anytime here or my site http://diymusicbiz.com


Reminds me of Aceyalone, beat wise & production.. More of an Emcee vibe, definitely. It's clean & ambient. I think you're onto something, keep it up!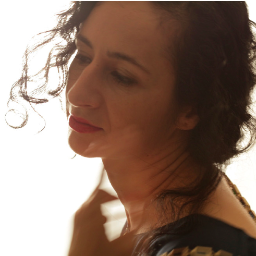 Uplifting lyrics, keeping it real at the same time, symphonic strings, and that catchy bells hook... this is awesome! Please create a profile at amazingtunes.com and upload it, then send me the link so I can extra-double highlight it to our radio team DJ's who would be more inclined to hand-pick this tune. Thanks for sharing! Ysanne
Good rhythm and flow, nice lyrical composition and overall production.
Could use some help on the singing element of the chorus in the "life hurts so you gotta soul search" portion. The first chorus sounds like the key isn't kept throughout. It sounds better in the other chorus parts.
Good use of movie mixing at the end for the quote to fully establish the point.
It is a pretty good song.  I like it. Simple beat, which makes you concentrate on the lyrics.  I am curious about minute 2:15 to about 2:45 it was not as clean as the rest of the song and I am wondering if it was because of the radio editing.  Overall a really good song though. 

WHERE I AM FT. TRINITYI RMX BY NICK JONES
BY BLOCK SCHOLARS

This track was a cool use of the Edie Brickell & New Bohemians sample. If you actually sampled it, I would advise you to clear it before you release this. If you played it, make sure you properly obtain the license. I like the track, but I think the vocals over powered the beat, which was a bit lacking. Although this is a laid-back type of groove, it could use a bit more knock in the beats department. From an A&R perspective, I think the track needs to be more polished before releasing it. 

Best of luck

Love this! Of course, I love the original too. Oh yeah, but that's "What I Am." You've done a great job combining elements to make something fresh.

I don't have any way to get you radio play, but I'd be happy to tweet this out to my followers. Thanks for sharing it with me!
fantastic track! love hearing Edie Brickell used in a hip hop track. great flow, as well. reminds me of ll cool j. 

the hook needs some work. feels forced and a little cheesy. I'd prefer it feel more like the original track. 

also, vocal production on  2nd verse feels different than the first. should be more consistent. 
This is a really cool track.  Super mellow I really dig it.  I would love to play it on the station. 
Super chill tune. It's one of those tracks you want to listen to on a rainy afternoon and just vibe with the music. Production value is spot on also! Keep up the great work!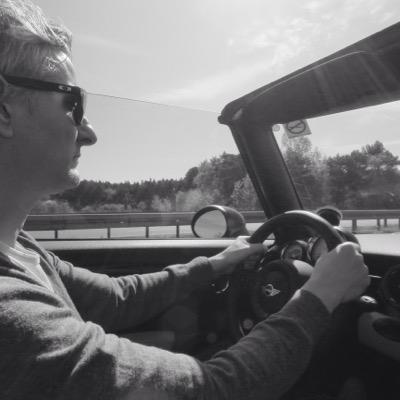 Hi guys 

Hm, is this a cover, or a cheeky bootleg? lol :) 

I like creativity, and am a huge fan of sampling and using things in a new way 

Overall this is a new track with great hooks and flow 

This does sound a little old skool, but thats not always a good bad thing if used creatively 

I think overall its a nice track, and I think it would be nice in an album of other tracks 

Good work 
This is a fantastic submission in every way. I really liked the description. I'll paste it here for others because it's so great. "Looking for radio airplay. We are already doing a 90 day promo with Hits 93 fm Toronto with some favorites and retweets by listeners. Not your typical mainstream Hip Hop, we approach Hip Hop from the "old school" side, to reach and teach. We have won numerous international contests with our music (see our bio here at Fluence or www.iacmusic.com/SlimdogProductions)." 

I'm going to recommend some folks who don't do radio, but check out their profiles see if they can be helpful. Also check out http://fluence.io/lists for radio and pr. I think this is a great track and am going to share it with my friends and followers. Thanks for sending this to me.