Frank Fusco
---
Recent Submissions
Great arrangement and high energy. Love the story. Well done in the way it celebrates the distortion rock era...true to form.
Tight band. The blues-rock oozes out of the speakers on this one. Vocals are very good. Great energy to the song overall. I am betting the band is fantastic live.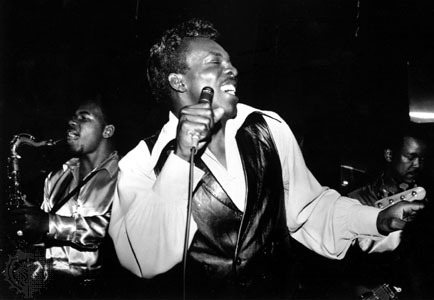 This is definitely a throwback. Driving bluesy vocals and (what sounds like) a Fender guitar are nicely showcased. I appreciate the share and will spread the word. Thanks.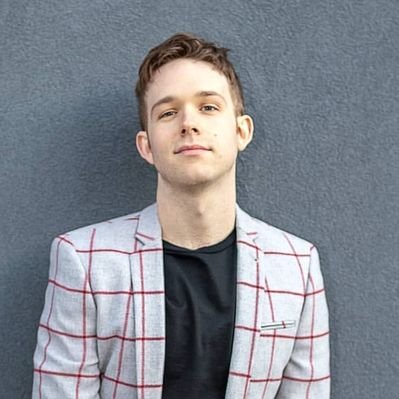 While this song wasn't really for me (not really a fan of blues/rock-style music), I can see where it would do well among those who do like that sort of thing, and it's well done. 
"Makes you wanna..." what? 😜

This is really good straight up rock. Far too much compression in mastering, but otherwise technically solid.

But there's nothing distinctive hear to pitch to my following, no "hook." I can't come up with a "unique selling proposition" as they say in marketing. What is it that makes you special? I don't hear it in your song, I don't see it in your SoundCloud bio, and I don't see it at thevinylspectrum.com which you linked to from SoundCloud, probably by accident.

Beyond that, my following, for the most part, are middle-aged guys who grew up on Depeche Mode, like me. I never share hip hop, and I very rarely share rock. It's just not us. It's like the nerds versus the jocks.

So sorry I can't really do anything with this. If you've ever got something in a more electronic bent, be sure to send it my way!

A couple suggestions for future Fluence submissions:

1. Include the lyrics so we can follow along (I understood them just fine, but wasn't always focused on them)

2. Include a short, catchy description of the song or act that's easy to copy/paste for social media sharing. That way we don't have to strain our brain coming up with something clever, and you get to choose how you're presented to the world.
Soaring male lead and melodic female backing provides charisma and energy from the get-go, showcasing a warm and rootsy sound that doesn't break down any stylistic barriers but is comfortably successful, the vocal and stylistic approach reminding me somewhat of a more soul-tinged Blind Melon. The "I'm waiting on you" hook, with the call-and-response vocal bit, plays nicely as the central melodic emphasis. The transition at 01:30, with the bouncier section, works well for distinguished variation, preventing things from getting overly same-y -- which is good, since the structure is fairly predictable. This is a solid track through-and-through, conventional to a point but comfortably so. I'll look to posting this on Obscure Sound in the near future. Also feel free to email me at mike@obscuresound.com if ever in need of a hand with PR -- I can send my rates and success stories upon request. Thanks for the track submission! -Mike
Nice upbeat song with beautiful artwork that complements the track. I would recommend including more info about the song in the Fluence description including lyrics, links, and a short bio about the band / any mention of new music you're trying to promote. Make it easy for the listener to find out more about the band in case they want to hear more. If you're trying to promote your work more, I would suggest hiring a publicist or a radio team to promote your upcoming album and also recommend making a music video that a publicist can pitch around to any outlets you're looking to get coverage on. Your artwork on your other releases on Bandcamp is quite impressive too so I think there could be plenty of people interested in your music / aesthetic. 
This sounds really good. Production is pro, vox are strong, orchestration is tight. Not my type of jam, but I am definitely impressed. Hope you guys are hitting the road because this sounds like it's a whole lotta fun live. Start pounding the pavement, improve your shows, and get people out to party. If I can help at all, I would be happy to offer any advise. Thanks for sharing and best of luck. Cheers. 
Wow, this is mastered really loud! My ears are fatigued after 30 seconds. The lack of punch in the bass and especially the kick is immediately apparent. 3 dB less limiting and this would rock a lot harder!

That said it's still got tons of energy! I feel like the L/R guitars overpower the rest of the mix, and I'm on monitors. They'd be overwhelming on phones I'd guess. Vocals are buried and a bit muddy.

Ooh - the bass is leaping out at 1:40 when the drums cut. So not only too much limiting in mastering, but too much compression.teresting arrangement. It's like it's two separate tracks: pre and post 1:40. Or maybe you just gave me the abbreviated version? Seems like it needs something more after the guitar solo, but nope. Game over.

Regardless, the style isn't a great fit for my audience, who are Depeche-heads for the most part. Hopefully my thoughts on the mix and mastering can help you fine-tune this one, or the next.

Thanks for sharing it with me!
Muscle-y distortion and an active rhythm section give way to vocals that have a timeless sort of charisma. The percussive halted effect around 01:30 gives away to an effective hook, with ominous spoken-word vocals relaying over wispy guitar distortion and clanking percussion. The intense lyrics that follow - especially the bit about cumming/coming inside, and then giving way to a seductive guitar solo - are very effectively conveyed, especially as they tend to align tonally with the backing instrumentation. This is a refreshing stylistic contemporary hybrid that I'll be revisiting for sure. It blends '00s hard alt-rock with classic-rock sentiments of the past. Will be posting on OS in the future.
cant tell you how rare this is, but there isnt really much i can recommend changing about this. really loved the whole thing. Theres a tension and an element of uncomfortable confession in all the right ways--lyrically, musically--that keeps me feeling like maybe im listening to something i shouldnt be. And that's rock and roll. Love the Watsky contribution. Noticed a few little things that i love, an example being--and maybe i'm just hearing this--but a slight pause for the lyrics at around :42 that sort of brings to life the contemplation of the line (but no one really knows the true self). Bad-add guitar solo starts at 2:36.
I dont think this is a radio hit, but thats more to rock radio's discredit than anything else. If you want t head more in that direction, you need to push up and out a strong, addictive chorus that hits early and often; the musical hook--that guitar riff that anchors the track--is great. 
I normally don't like rap mixed with rock but this is an undeniably fun and enjoyable song. The artwork also perfectly complements the vibe of the track. I would suggest including links to check out more of your music in the Fluence description below. This song would definitely get even more attention if it was coupled with a music video so if you don't have that in your plans yet, I would highly suggest it.