DeepWit Recordings
Title

Entering the Depths of Audio PerceptionDeepWit Recordings caters towards noncommercial, resonant, innovative and intelligent Deep House.

Bio

Label owner, A&R, PR, Social Media Management and blogger. The other half of the label, my husband Alvaro Hylander is a producer, DJ and runs our monthly radio show DeepWit Sessions.

Website

Expertise

a&r, artist management, blogging, digital marketing, diy music promotion, music marketing, social media, social media marketing, music label, social media strategy, creative writing, record labels, digital branding, branding, internet marketing, web design, emerging artists, online advertising, music management, music business, artist branding, promoting music, music blogging, artist development, music reviews, communications

Interests

Location

Denmark
---
Recent Submissions
A classic chillout/lounge track with 123 BPM with no disturbing sounds or lyrics.
I would not buy it. In average, i would rate it with 6/10 points in comparison to other lounge releases.
All in one a nice production. 
Very good track. I like the deep beat and the jazzy atmosphere. Would play in my deep house sets.
The build is a little slow (every time I think it's gonna take off around that 3 - 3:30 minute mark it does't), and I'm more into this as background music at a lounge than something I'm going to listen or dance to; listening and dancing make me want to buy your track; background music makes a good night out, but I'm not going to go hunt it down. That said, there's a warm sort of sexiness to it that feels like it's on the right track for me, but I'm not excited yet. I think it's too much foreplay without delivery.
This is a really tasty jam. I'm moving, bouncing, and sliding around the room as it plays. Real chill vibes backed by a solid foundation of groovy rhythms and percussive elements that bring the energy to life. This definitely puts me in the mood for Spring as the frequencies, vibrations, and energy in this song come to life and transform throughout it's 6 minute and 20 second duration. I'm loving it!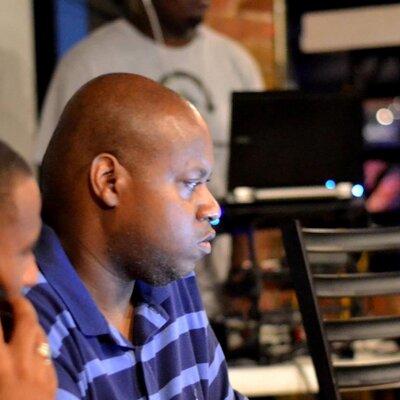 the music is cool and with consistant marketing and promotions this project can make a impact