Calibrate Calibrate
Title

Producer / Electronic DJ from San Francisco, California

Website

Location

San Francisco, CA
---
Recent Submissions
Pretty dope. 

Don't know the original so don't really know what you've done with it ;) Logic's verse is sick though so good choice of track there. 

It's got a nice moody feel to it. However it kinda sits in between being a cool beats/hip-hop type track and a rowdy trap track for me, and doesn't quite hit it for either.
Hats seem a bit up front, even for trap. I'd call it "hat heavy" rather than "bass heavy." 🤔

Love the way the mix opens up right around 1:30 and then blows up at 1:52. The hats are balanced now, but the rap is a touch overpowering.

Anyway, I'll stop commenting on the mix because you're looking for promotional help, not mix feedback! Can't help myself sometimes.

It's a sweet remix, and the rap really takes it to the next level! I'd be delighted to share it with my followers.

Hope you're keeping dry! Sure is a gloomy day here in HB, eh?
Odesza-esque, airy sound with whimsical vocals followed by an unexpected rap verse that made the song for me. Perfect mixture of energy and downtempo vibes make this a dynamic track. Starting quiet and slow and evolving into lyrics and horns.  Didn't feel busy or overwhelming, great balance that would appeal to a wide range of listeners and musical tastes.
Calibrate's remix of Lana Del Rey's "High By The Beach" infuses an aptly aquatic feel into the track, with effervescent synths/keys and a gentle synth pad enveloping over Lana's hypnotic vocals. The original track is somewhat sleepy, but this remix injects some enjoyable life into it. The yearning for blissful nonchalance that the track exudes is conveyed well by these instrumental choices, setting up nicely to the explosive cameo after 01:30, when Logic presents some technically flawless and irresistibly infectious spitfire. The clap-laden build-up around 03:40-03:56 is also excellent -- another flawless lead-in to the great hip-hop implementation. This is a very successful remix that does exactly as intended in its implementation of bass-heavy trap and hip-hop. Great work -- I'll be posting it on OS. Reach out to me at mike@obscuresound.com if interested in help promoting this track. I can provide rates/success stories regarding my PR servicing upon request. Thanks again -Mike
I really enjoyed the smoothness of the track and the vocal tone of Lana Del Rey just sits well in the music. The rapper at 1:45 intro was strong and rode the music well.
Good song.  Melody, track and vocals work well together. Logic kills it!  Send a Radio version to music@missjnyce.com ASAP.
I really enjoyed this song. I haven't heard the original version but the instrumental you created was a perfect backdrop for Lana's voice. I also really liked the beat transition for Logic's verses. Overall, this remix is awesome and I would love to hear more of your work. 

If you're interested in being featured on my website - - DOPECAUSEWESAID.com, email us at cboyd@dopecausewesaid.com. 
As enthusiastic percussion helps sets the intro to "Inferno", a series of steadily evolving synths cast a variety of melodies - from arpeggiated twinkles to a very cinematic string lead-in (that wonderfully erupts around 01:19). From this point forward the track is in full-on energy mode -- crafting a haunting yet invigorating soundscape that's reminiscent of an electronic-minded World's End Girlfriend. The next drop, around 02:35, eases into a section that allows the eruptive bass to interplay even more with the synths, especially in the final 30 seconds - as a lush synth reflection fades alongside a fading-out percussion. It's an impressive showing through and through with dynamic trap-minded range. Reach out to me at mike@obscuresound.com if interested in rates/success stories regarding my PR servicing. I'll be posting on OS in future as well. Thanks for the submission -Mike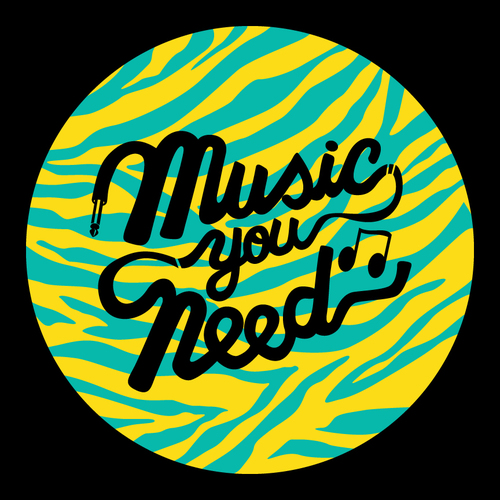 "Inferno" by Calibrate opens up with a dark and eerie sample, a hip hop beat, and some spacey synths. A trap vibe comes in, with some big bass, a rising build, and then it is stretched out with a nice build effect into a fat drop. The tune gets super robot sounding, bringing us into the future realm. The bridge is well done yet short-lived and then we are brought to the second drop, which isn't much different from the first aside from a few laser stabs. I like how the track finishes up; storm samples, and a fade out on the synths. The beat stays constant throughout in a house-style mode. Good track overall. 
Awesome build and drop. Definitely loving the chilled out but heavy trap vibes. If you are interested in doing a release on my record label, Discosapien Records I would definitely be down! Check us out online at www.discosapienrecords.com and hit me up at discosapien@gmail.com to start the process! 
Thanks for your submission, I thought the production was top shelf. The melodies, builds, breaks, drops, all on point!, I could feel the time you put into this with the detail in the track, all the way down to the lightning and thunder. This is a great instrumental submission that just needs a hit vocal laid over the top. I will share this with my network for further feedback. 

Much musical success
Greg Gali
Emailsongoftheday.com
Absolutely loving this track. From the deep and spaced-out intro/end to the massively fat bass on the drop, "Inferno" is a straight bass banger, plain and simple. The production is excellent and everything sounds perfectly in place. It's dark, it's crisp, and it drops with a reckless abandon. Reposted "Inferno" via our SoundCloud channel and looking forward to hearing more from Calibrate!
Such a cool sound. The beginning reminds me of a mixture of ambient sounds, and sharp electric textures that keep your mind relaxed and engaged. I like how the mood then changes to a dark and angry theme that allows for different tempos to sneak in and add detail. Great job!
Nice beat, but took a bit too long to get into the good stuff. The vocals sound pretty dated, so not totally my thing but they're well worked into the remix. The vocal chop at the 'drops' (2:11 and 3:59) could be more interesting/was a little too repetitive. At 4:18, the 'question/answer' rhythmic synth stabs are the best part. Keep it up!
Love the ambient intro, sounds very well mixed. While I'm not a hip-hop/rap aficionado, I can tell you it's still very well mixed/mastered and its marketing potential is incredible. As for the song, the intro verse is very catchy and the hook captured my attention & encapsulated it for the duration of the song. The flow between both rappers is impeccable.The intermission from 1:15-1:30 seems a little drawn out; however, the instrumental at 2:12 was what put the song over the-top. Nice work gents. 
This remix is an interesting juxtaposition of hip hop and electronica. The beat sits back in the pocket to let the vocals shine until the dance breaks come in around 2:15 and 4:00. The groove in the instrumental parts hits the hardest, and sounds full. It really grabs your attention and might be the strongest parts of the track IMO. Great swooping synths, in the pocket beat, and the reverbed poppy snare hits contrast the smooth character of the track well.
Good club track.  Beat works and the two rapper's voices blend together well

Send MP3 to music@missjnyce.com
I like it. It takes a while to get to the really good parts. The rap vocals chosen simply didn't seem to fit well enough on beat in the beginning to expect the rest of the song to be great. But the instrumental is really amazing and worth the 2 minute wait. My suggestion would be to take more time with the placement and production around the rap vocals next time. It has to hold our attention and hopefully make us excited for what is to come later in the song. 
What a great remix Calibrate created. The feeling of Sam Smith's lyrics playfully control the beat of the track and it all sounds powerful with the addition of extra echoes, and handclaps inside the background effects. I'm excited to hear more of your work!
Well done.  I liked the Rihanna 'BBHMM' remix better, the beat on that drew me in more, this remix is more esoteric and airy in its sound.  Keep on!  Love what you're doing, and I think you can get further notice once you start to promote and release more of your remixes.  Thanks for this submission and good luck with your music.  
I love this sound! I would have never thought I would hear a trap mix of that Sam Smith song. Have you sent this to Kraddy or Brian Hazard? I also suggest Kemal who has the "Diplo and Friends show. I went to your SoundCloud page and followed you. I like the other mixes you have too. Thanks for sending this to me. I look forward to some original sounds from you. 
Pros:
- Overall, this is a great song.
- Love the added percussion, especially the hi-hat.
- Atmospherically, I like the vibe it creates

Cons:
- It starts to get a bit busy near the end. Around the 4-min mark, the beat kind of zooms past the vocal.

Overall, like I said, I think this is great. I'd love to hear more from you in the future as you get tighter with the production. Keep working!
Love this Jeff!

The first minute builds up beautifully. That pre-delayed snare effect is fantastic! Vocals are clear but not overly dominant. Well, maybe a little out front in the section after the chorus (guess it's not really a drop?), but that seems like it's from aggressive mastering more than the actual mix. It's always hard to tell with SoundCloud's encoding, but the track is way louder than most for sure.

Great job keeping the arrangement interesting through the second chorus and beyond. There's plenty of aural goodness going on for my ears to drift through.

I've followed and reposted this on SoundCloud, and I'll definitely tweet it out to my followers on Twitter. Thanks for sharing it with me!

Oh yeah! I've got a new EP coming out. If you'd consider remixing a Color Theory track, shoot me an email at colortheory@colortheory.com and I'll send you the originals to check out. No worries if you're busy!
Big fan of the melodic lead in. Snare kicks add a nice introduction to the vocal samples. Like how you speed up the bass line and revert back to something slower. The consistently well-timed change of pace kept me guessing which direction the track was going to go. Definitely was not expecting the distorted vocals that came around the 2:20 mark, giving it more of a 'trappy' vibe.

This track lulls, reels you in, and smacks you in the face all at the same time.

Melodic and heavy all in one. Love the diversity of the track.
Really enjoyed the track. I've liked and reposted the track to our SoundCloud account and it will be submitted for consideration to our editorial team. It may appear on thatDROP.com in the next few weeks.

Enjoyed the vocals, chill, trappy bass, drum progression, synths and variance of sound from the beginning of the track vs. the second half.
Loving this Rihanna remix.  Creative, great beat, great production values too.  Explicit lyrics make it difficult to play on commercial radio.   But I'll give you a shout out on SM.  Let me know what you're doing to promote your music, and if you want to chat further, and thanks for your submission!
Solid remix.  Not really my area of expertise, but I enjoyed the spin on it.  Continue to do more remixes for songs to grow your sound cloud numbers.  Also original tracks can help.
I liked it, overall a great remix - a little bit lower key than some electronic remixes - but it seemed to suit the song. Well produced. Good vibes. 
Love it.  Frankly better than the original, for me. Less predictable.  Nice mix of old school electronic with world music influences.
Great job! I confess I was waiting for the big drop, but in retrospect, I like how it just grooves along. Very polished and professional, though maybe next time you should wait until it stops raining. ;)

I'd be happy to share this with my following on Twitter. Thanks for bringing it to my attention!
Promotion feedback:
Include a tracklist (I checked the soundcloud page and didn't see one). DJs like me who use mixes to discover new music are a lot more likely to check things out with a tracklist. 

Looked through the rest of your soundcloud and it looks like you're doing a lot of different types of stuff. Same here but I feel like it's been a bit of a hindrance in my career; it makes it hard for people to know what you're about. Look at Kaytranada -- you know what to expect when you see his name on something and I know a lot of people download his stuff instantly on the strength of the name. Or like the Magician's Magic Tape series. People know what they're gonna get. It sounds kinda McDonalds-y but I think it's really how people approach this stuff.

It probably would be good at this point to change your soundcloud URL to your artist name. I recently changed mine just to get rid of the hyphen so all my URLs / usernames could be the same: "cousincole." There was a little period of my old stuff not showing up on google but moving ahead I definitely think it's worth it. And I did that after having 13,000 followers -- you look like you're just picking up steam and the change shouldn't be too much of an issue. You'll have to change external links to your SC but all of your embedded tracks and reposts should stay working. It'll just make it that much easier when you want to tell someone about your music.


Specific feedback on the mix:
First off it is a very solid mix -- smooth blends, not a lot of key clashing, consistent selection.

I really liked the vibe of the first 25 minutes or so -- it felt super breezy, outdoorsy, summery. Went well with the choice of album art.


So the few critiques that follow don't mean at all that it's not a good mix; just things I think you could improve on.

The mix at 28:00 felt like a very abrupt change of pace that took me out of the vibe of the mix. And actually since the songs change from a daytime to nighttime feel around this point it feels even more abrupt. I'd like to hear a smoother day-to-night transition in terms of the feel of the songs too.

For me there are a few too many parts overall where the beat drops out at or right after a transition, or where there is a bit too much space between songs with just drums or minimal instrumentation. I'd prefer to get to the meat of the next song a bit quicker. 

And with a lot of breakdowns it loses a bit of the feeling of dancing. Even thought this is probably meant as more of a home listening mix, it's still dance music, so for me I want a more consistent dance feeling. To some degree that's more of an issue with the production than the mixing, but you could continue the drums from one song into the beatless intro of the next song to keep the groove going more (see next comment).

I feel like you might have chosen to mix on the more minimal sections to avoid key clashes but a better option IMO would be to work with songs in the same key and use layering to build something greater than the sum of the parts. If you're not already using it, Mixed In Key is super helpful for this stuff, although you need to trust your ear above all else. In fact, the first 20 minutes of the mix seemed to be doing this and then I started to feel more obvious breaks between songs in the middle section. The transition to the Nina Simone remix worked really well this way as well. 

And this is probably just more of a personal preference but I felt like you relied a bit too much on the nostalgic factor with a bunch of covers & remixes of old R&B -- to the point where some of them felt cheesy (ayo technology with acoustic guitars for example.) 

Overall really solid, keep it up, man!!!



I enjoyed the portions of the remix that didn't feature Nicki or Drake's vocals. Not because the original vocals are poor, but because their quality on this remix was not great. The remix instrumental was solid. It wasn't as addictive or entrancing as it hoped to be, but the effort shows plenty of skill. I'd have preferred to hear completely original material. DJBooth does not feature unofficial remixes or freestyles over industry beats, by rule.
I really enjoyed the remix aspect of this song but felt it Would have been better without vocals as it distracted a bit from your talents. The beat was danceable yet chill throughout and you brought forth a strong instrumental progression as the song developed. Id be much more curious to hear your original tracks or remixes within the electro house spectrum instead of hip hop remixes. At the end of the day though you definitely display a lot of talent so keep putting songs together, trying out new styles and making your music as widely available as possible!