Olivia Hadjiioannou
Title

Singer-songwriter, composer, and multi-instrumentalist.

Bio

OH. is a rock/metal/pop singer/songwriter, composer and multi-instrumentalist.

Oh. has a passion for creating both ethereal ballads and progressive rock, metal and acoustic renderings that whisper of Satriani while Vai-esque hard and fast shreds burn through her Ibanez guitar. Symphonic and resounding harmonic choruses summon you like a Siren's call while her piercing and sultry vocals in the timbre of Sharon Den Adel, Anneke Van Giesbergen and Tori Amos seduce you. Her music challenges you to escape into her sonic landscapes and atmospheres that take you by surprise and lead you to places musically have never been before. 

RELEASES

Oh. has released a debut progressive rock EP "Sleeping World" in 2013 with the award winning video "Trials – A Song for a Lost Generation" and metal album and vinyl release, "Synemotion" in 2015 and two singles, "Love Will Heal" and "Love of Avalanches" in 2016 with an innovative 360 virtual reality music video.

Two more singles, "I'm in Love" and "Deserted Eyes" are coming up for release this summer and a prog metal EP, "Metallia" is coming in fall 2017. Right now, she's in the studio working on the progressive rock album, "Prog Unshaven" coming out in Spring 2018.

HONORS

• OH.'s debut EP Sleeping World released in February 2013 – with the title track "Trials – a song for a lost generation won an international video contest.

• The album entered into Prog Archives into the Crossover Prog category.

• The song "Trials" was considered one of the top 50 influential events that marked Greece in 2013.

* Nominated on Awwwards.com for WebGL music download page.

REVIEWS

Reviewers have compared the timbre of her voice to Sharon Den Adel and Anneke Van Giesbergen, others to Happy Rhodes and a cross between Kate bush and Tori Amos. They emphasized her quite unique style, as one said, "she defies analysis somewhat as Queensryche" with distinctive sound of her own.

OH. composes, performs and produces her music, plays the guitar (electric and acoustic), bass, drums, violin, piano and percussion. She is also an accomplished sound engineer and mixes and masters her work. She lives between New York, NY and Athens, Greece.

Website: http://www.olitunes.com
Twitter: http://www.twitter.com/olitunes
Facebook: http://www.facebook.com/olitunes
YouTube: https://www.youtube.com/user/olitunesmusic
iTunes: https://itunes.apple.com/us/artist/oh./id620203360
Spotify: https://play.spotify.com/artist/2ulTd3ltWwpQphrsCZfGCt
Listen on Bandcamp: http://music.olitunes.com
Listen on Soundcloud: https://soundcloud.com/waterinsilence

Website

Location

New York City, NY
---
Recent Submissions
I think the song and video are really great.  I read your background information.  I think you need to add something else to your repertoire.  You need a team.  You can't succeed alone.  The services you get from a competent manager, label, agent, lawyer, etc. is invaluable.  It isn't getting into Spotify.  It is getting the right placements.  It's not about getting a good review.  It's about understanding how to leverage it.  You have the music.  Now focus on the team.
Hi, I read you submission and reviewed the video a couple of times but didn't get around to writing any feedback until now. Thus, this review is late and expired, and no money is spent on it. I wanted to reply regardless because I think your art is awesome. Continue getting your name and work out there. It's clear you have a great voice, and this is a deep and meaningful song. The video is also an interesting lens and mechanism to journey through the phases of the song. 

The way to materially and sustainably drive your fan base is through touring and grinding it out for a few years to get a general inertia. I understand, however, your performances are rare, and you prefer to record and publish vs. tour. I particularly resonate with the 3D concept as I also have a record label called Spatial. Can you make music in multichannel surround sound? Check out ENVELOP (www.envelop.us). You can playback your 3D music in San Francisco with our sound system. 

Other than touring find an interesting creative angle for your recorded music or multi-media experience Surround could work in recorded too. I like the video creative as I mentioned so am confident that you will continue to innovate. You may want to enlist a creative marketing partner. I have referred you to Nazlee Jannoo (I'm happy to give you her email directly) as she may be useful in understanding your art and getting it out to market more. 

I've also referred you to Scott Cohen of the Orchard who manages Raveonettes and Dum Dum Girls. You can send him a unique submission on Fluence referencing his specific help. 

I've also cc'd Andrea Young who also may be able to help.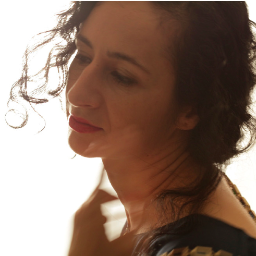 Honestly, I don't think your sound or aesthetic share anything with artists like PJ Harvey or Laurie Anderson. I think you'd do better to focus on an EDM-tinged audience, communities connected with that scene, Burning Man etc. If you don't have a presence on Pandora, that's a good start. In terms of earning potential, of course - the only way to make a good living is by LIVE performances - suggest the EDM / festival scene is where you could do this, if you're open to more live shows, an potentially singing over a backing track. That keeps costs down, and logistics simple. You'll reach your audience that way, and it will be an emotional connection. You have a beautiful voice.
Very cool video. Beautiful use of imagery and messaging. Strong vocals. Great fit for a AC/AAA station. I want to hear more from this album. Send an email to me dgrant@dgrantsmith.com to talk about airplay. I focus on albums/EPs. Be sure to mention Fluence in the subject line. This is a cool track. I enjoyed it, especially the message within it.
Great song and video. We'd love to feature the song on our radio station and podcast. Please contact us by private message on fluence and we'll work out the details.
The classical opening is lovely.  The music overwhelms the vocals at times, which is a shame.  Gorgeous voice!!  Musically it reminds me of Evanescence.  The overall feel is spirit and emotion.  I love the tug and pull of the quiet and loud vocals.  Really evocative!  A beautiful song full of feeling.  I would make sure the vocal remains just above the music in the quieter moments.  The ending was perfect.  Great stuff!
Mystical feel led by the strings and piano, with the soaring vocals alternating between subdued lushness and very soaring, intense emotion. The exhilarating, vocal-led chorus reminds me fondly of Kate Bush's more ferocious efforts. There's no doubt that the track should appeal to publications fond of avant-garde-leaning pop, as I am.

To answer your question regarding finding new contacts, I'd love to help out with PR outreach if you have the need. Although I can't gauge how one will perceive the track before sending to them, I do know of many contacts in the blogosphere fond of dark, creative pop with soaring tendencies. Certainly your style does not fit within a singular genre, though a combination of art-rock/pop, experimental, baroque and electronica will certainly appeal if promoted correctly.

Feel free to reach out to me at mike@obscuresound.com if interested in hearing more about what my PR service entails, including rates and success stories to date.

In regards to radio, I am more familiar with the digital sphere, such as blogs, publications, and playlist opportunities. While these may not result in direct sales, listeners certainly stumble across artists on playlists and publications and keep them in mind for future releases. Although it can be difficult to convert from these outlets to getting them on a mailing list, developing a widespread presence on everything from Spotify playlists to YouTube channels and Hype Machine blogs can elevate a track and act's recognition substantially, even if the mailing list subscribers and actual sales are slow to catch on. 

Plus, this style veers toward the unconventional, to the point where most radio outlets will tend to decline on amount of ample substance. This is a stunning, well-done track, though isn't exactly accessible for a radio audience. For acts like this, it's my opinion that publicity and recognition should be the priority over profit, at least for now.

Thanks for the submission and please reach out to mike@obscuresound.com with any additional questions at all. I'll look into posting this on Obscure Sound in the near future for sure.

-Mike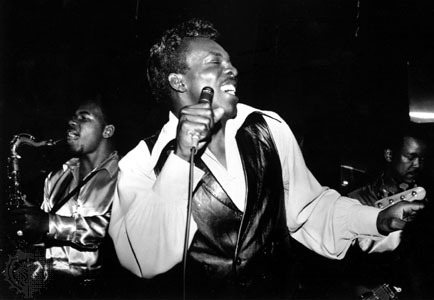 Nice track from Oh. I love the video (and the cool 3D add on).  It is little things like this (keeping up with technological trends) that can separate an artist from the rest of the pack. All in all, this is a lovely song with beautiful vocals and instrumentation. The violins give the track a timeless feel and mixed with the electronic beat, you have a song that should hold up to the test of time. Thanks for sharing and I'm happy to spread the word!
It's a nice tune.  I would get with a producer who can take it to the next level, and create the emotional dynamics the song leans towards.
Lovely melody, vocals and harmonies with a unique twist. A great, inspiring message as well. I'd like to play this on the station. Please message me.
The piano immediately gave me that, "I can't put this down!" feeling. Beautiful keys. Terrific chord progression. Pretty voice, great range. The lyrics fit the chord transitions like a glove. Tasteful, aproro bass. Production value is high. All around - absolutely wonderful. There's nothing critical I can say. This should be highly distributed, and I would endorse you all the way if I were your agent. I hope you've landed a deal or, at least, have an indy strategy underway with a great website, a fanpage, etc. (use Gumroad, GooglePlay & Bandcamp & submit to Pandora & Nimbit if you haven't already).
Something rare and unique about this artist. A young female multi instrumentalist composer and vocalist in the realm of progressive rock. Makes me a bit misty in this day of EDM muzak. Lovely textures throughout, from acoustic guitars, haunting melodies behind the powerful narration. Solid Prog cred on the arrangement, with stellar production value head to toe on sound and image. OH is force to be embraced with gratitude by any ProgArt rock fan, of which I am one.
I really like the concept of this song! There is a very progressive vibe going on here. Overall, the song has a great mix, the instruments sit really well and don't clash with each other. The guitar intro is very cool, the progression is spot on and sets the mood immediately. I like the idea of opening with a spoken passage, she speaks with a convincing tone and a really cool accent. However, I kept craving a big power vocal melody to come in as soon as the music picks up at :35 seconds. The spoken passage continues as the focus of this song, and the music takes a background (noticeably lower in volume), which I think the music should be up front as its very well written and mixed! I do like the build and resolve as the music progresses, creates and sustains a nice tension. Cool effect at 3:22 with the chopped distorted guitars i'm guessing. The choir passages are great too, nice reverb on them. In conclusion, for me, the idea is there and I get where you're going with it and it definitely hits the nail on the head as far as prog rock goes. If you shorten the vocal passage and add traditional vocals that soar I think this song will reach great heights!
As far as experimental/performance art or music goes, it's pretty top notch. The visual was mildly haunting, which I believe fits the tone & message. Reminds me of something we would've seen from Laurie Anderson.
I'm not too certain about commercial viability, but i sense that this artist isn't seeking the mainstream outlets, anyway. I feel like this is only part of a much bigger piece, but I could be wrong.
It's clean and the production is nice.
Well, this is unique. First, let's take a moment to appreciate the fact that this is all the act of one person. 

Moving past that, while I don't consider myself markedly knowledgable in the realm of progressive rock/metal, there's a lot to respect here, particularly because this is pretty brave  work. Lyrically: gorgeous, heady and thoughtful and presenting it in spoken word format - wow. The musicality is solid but I think there's one thing that might make this song punch harder. There being some form of a sung chorus or bridge woven through verses, some vocal melody to latch onto if that makes sense. Also, perhaps warming up the sound a bit and bring it more forward could result in it sounding larger than life. Something this bold should sound so bold. 
This tune breaks all the rules with it being spoken word/instrumental, ie, that's not a genre I ever seem to seek out.  And still it draws me in, starting with the lyrics/poem, the choral qualities, and of course the progressive rock sound.  Tightly woven, intricate and multidimensional – all good qualities that don't quite explain the charisma of it for me!  Is performing an option or a goal?  As with the other tune/video from the album, 'Run Away', I'd love to see more of you performing.  I'll want to play this song on an Aspenbeat show at some point, please send a high quality mp3 and some bio info to me at andrea@aspenbeat.com. Thanks for your submission and good luck with your music!
The music is fantastic - some really classic prog metal influences are very apparent - and the video... Love the expressive dancing and I see that you understand your market perfectly. However well you've used your gym membership, it's unnecessary. The song speaks for itself.