Vizion
Title

16. Producer from Cincinnati

Bio

Twitter/IG/SC - @VizionBeats

Website
---
Recent Submissions
On "Enjoy" by electronic experimental outfit Vizion, the listener is introduced to a series of looping, heavily manipulated synth samples backed by little more than a basic drum machine beat. It all feels very minimalist to be sure, but it's so rudimentary that it connects in a very primal way. It's virtually impossible to avoid becoming entranced by this deceptively simple instrumental track, a hint at greater things to come from Vizion in the not so distant future.
I really liked the sampling that I heard of this song and it left me wanting to hear more. The imagery associated with the track was the perfect complement as I found it to be colorful, fluid and dreamy. I would suggest including links to more of your music in your Fluence description and maybe including the full song next time. Also, this track would go great with a music video! Best of luck!
Love that artwork! Did you do it?

Holy cow this is loud! Hats are too loud and snare too bright for my tastes. It makes it feel brittle when I'm craving warmth. Backing off the limiter will help in this respect too.

Is this meant to be the entire track? It feels like you faded it out early. There's no sense of resolution.

I think you're off to a flying start with this, but it doesn't feel quite there yet. I hope you'll invest a little time into dialing down the brightness, granting it a touch more dynamic range, and extending the arrangement.

Also, next time consider including a short, catchy description of the song or act that's easy to copy/paste for social media sharing. That way we don't have to strain our brain coming up with something clever, and you get to choose how you're presented to the world.
This is a very short snippet (1:49), so challenging to get the full flavor of what you're doing.  I very much like the way it starts out -- I like the sound, the production, the arrangement.  By about one minute in I'm waiting for something else to happen composition wise, not quite sure where you're going with it, and can't tell from this honestly.  Would love to hear a further developed track.  Thanks for your submission, good luck with your music!   
Took a listen and think the beats are dope.  Very vibey and atmospheric.   It would be cool if you could incorporate some sort of a live element to this whether its mixer and live beat making or more DJing type component.   You mention you are an artist and not a producer for other artists.  I think you should consider both.   Someone like Ryan Hemsworth comes to mind.  Sango.  
Pleasant stuff, but where do you see it going? Do you have a vision for where you music should be, who should hear it and how it can be used? Is this standalone material or something that could be used for film, TV, video games or something else.

As it stands, this is just a fragment of...something. It's the bones of something that needs to be much larger. But what?
The song has a very chill mode and includes some very good ideas, as can be the opening synths or the combination with classical elements. On the other hand, this time I think that this tune lacks of a global vision. I don't feel ØØ like a finished song, but more as a collection of various pieces of a puzzle that it has yet to be completed. It's very hard to write anything about something like that.

You're young and talented but don't rush. Time is on your side, so take all of it you need to focus on the way that you want to undertake. Keep experimenting, but don't put out everything you produce, keep always the standard high. 

All the best and thanks for your submission.

Hey, it's a nice beat but it feels more like a sketch than a single/standalone track and thus it makes it difficult for writers to write anything about it. Maybe take some time to put together a solid track, with a thought-out campaign if you want bloggers/the media to cover what you do. If you're happy just releasing stuff as-and-when that's totally cool but it makes it difficult for you to reach the blog scene...
I thought this was a cool track with a chill vibe that picked up as it went along though it definitely could've been longer.  If it's just a sample of the artist's work, I'd be curious to hear it in its entirety.  I like the name Vizion and see on your Soundcloud that you have a few tracks with a decent amount of plays.  I would suggest you keep putting out new songs on a regular basis and start by building a following on Soundcloud.  Best of luck!
Sounds like a drunk stumbling through Native Instruments headquarters.

In a good way! :)

But really, I don't know what to make of it. Other than the fact that I like it! It's almost like a dirge or a sea shanty.

Let's see what my followers on Twitter think! I thought up an angle for a tweet that I hope will get good engagement and a decent number of listens for you.
I like the first minute or so of this especially…..and then it ends fairly abruptly for me.  I'd strongly suggest further development and length to the track before it would be radio or playlist ready in any way.  But it's a captivating and catchy sound!  Good production values too.  Thanks for your submission, good luck with your music.  
I like the instrumental it was well done.  Had an eerie vibey type of element to it.  You should look on soundcloud for rappers or artists who might want to record over it.
Must.Have.This.
Seriously....this is so funky and vibey! I love it!
As it is now, it's a perfect talk-over track for my radio show.
I will definitely look you up...and will play this and spread the word.


I love the beat. It is kinda haunting but uplifting at the same time! Keep up the great work.
Nice work, a lot of dynamic change keeps it interesting. It's obvious you spent some time on this, mixing things up and while keeping the flow right. Good stuff.
Pretty cool, laid back production! I like these kind of sounds. I shared it through my Soundcloud account.
Hi! I really enjoyed this song. All the different details in the track really kept things interesting. Keep up the good work!

Lauren
Digging the melody in the intro. Good production value, but I was craving more earlier on until I realized that this is an instrumental track. Perhaps that's my fault for assuming, but then again with a title like "Vanessa" I was expecting personal lyrics. On that note, it's odd to associate a titular pronoun with a track that lacks built-in clarification of such a specific creative decision. 

That aside, I like the flow of Vanessa. It carries well, and the dynamics are steady and dynamic enough to maintain interest. 
VANESSA By Vizion is a harmoniously cinematic journey into laid-back hip hop that invites the listener into the creative mind of Vizion. 

I'm definitely feeling this track. I can think of at least ten artists that would flow on this beat and guarantee you a hit. This track is well produced and the melody and soundscape is sick. You should find a rapper and singer for this track ASAP!

You have truly experienced growth as a producer as this track is mixed well, but still requires mastering. I look forward to hearing this as finished song (retail ready) and more of your productions in the near future. 

Keep up the good work!
-Sahpreem

Nice atmosphere again and the production is really crisp. Will add to our review pile. Maybe try uploading your tracks to Amazing Radio, they help unsigned bands a lot over here in the UK. 
OOOH would you listen to this! Great intro - a souped-up Jamie xx if you don't mind me saying so. A minute in, the track's development then silence is something I didn't expect - I really like it but there's a little too much silence for me, and the track could develop a little more. It's a really great production effort and perhaps some small featuring vocal could really set it off. Thank you for submitting your music to me for review.
I can hear the "rainy mood" here. Beats fall like the tinkling of the rain along the smooth path. Nice work!
It's a nice track but does feel a lot like a little sketch you made up quickly on a rainy day so can't really help with promoting it, will follow your music though, you've got some nice ideas. Best of luck with it.
I like the beats on this.  You say you created this 'because it was rainy and this was my mood'.  I would suggest further developing it, it's fairly simple at this point, could use further complexity.
I've got more questions than answers for you, would like to know more what you're looking for.  If promotion, I would want to know more about your goals, and how you're already promoting yourself.  I see your Soundcloud and Twitter accounts, you already have something of a following.  Are you performing, collaborating?   Thanks for your submission, thanks for the music!
Cool and innovative track mate. Nice choice of sounds but would love to hear more integration of a 'song' in the classic sense. 
I really like the balance with the piano at the beginning and the end. Really makes it feel like a full story with an open and a close. I also dig the haunting, dark vibe of the song. For some reason the muffled voice really throws me off. It sounds like poor audio quality when I imagine it's actually intentionally muffled. My ear just wants to clear the voice more clearly, figure out what he's saying. The beat is great and catchy, though I wish it kicked in earlier as I was wondering where the song was going. I listened to it a few times and each time I picked up on new things, like that little cash register "ding!" that happens occasionally. I love when songs have those nuances in them, so great job. Definitely lots of potential here with a bit more work.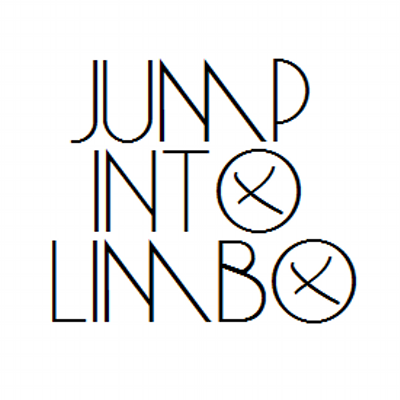 This is pretty cool! I really enjoyed this refreshing, experimental sound - and the many unexpected transitions within that kept the story arc going. I'm going to feature this on my blog Jump Into Limbo!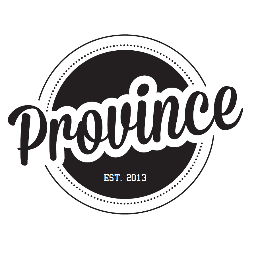 Really like this track, particularly the way the screwed-down vocals, bass and heavy piano chords offset the piano and synth melodies.  The whole track is gentle and brooding, but still packs a real punch thanks to the way it builds to around the 45 second mark, and then drops into some really weighty percussion [which, if we're being really critical, does sound slightly tinny].  This is a superb track though, and it slots neatly in that gap between Instrumental Hip Hop and the rest of Electronic Dance Music that we absolutely love - we'll definitely be sharing this!