Shaun Hettinger
Title

MEMORYY

Bio

As MEMORYY, I wrote the netflix Chelsea Handler theme song and my brand new album debuted at #62 on iTunes' Dance Chart. An award-winning artist with 20+ hits on HypeMachine -
including many synth-pop remixes for artists like Body Language and Bridgit Mendler - I've also received press from NYLON, HuffingtonPost, CMJ, Complex, Indie Shuffle and Vice's Noisey. 

Keytarred And Feathered is my music production company where I compose for TV/Film including MTV, YouTube, Amazon, Gatorade, Revlon, Pfizer, Mens Journal, L'oreal, Whistle Sports, and Keeping Up With The Kardashians.
www.keytarredandfeathered.com

I also own & operate Neon Moon Studios. www.neonmoonstudios.com

Website

Expertise

music producer, film scoring, music production, graphic design, music performance, music composition, music

Location

Brooklyn, NY
---
Recent Submissions
Hey MEMORYY - Nice song and track and production here - love the voice and catchy guitar riff.  I have one comment that stands out for me - that might be helpful.  I feel that "First Love" can be a great idea for a song but over the years, decades, etc there are so many songs called "First Love" or that sentiment / similar title - but the trick of song craft is - can you say that sentiment completely differently that it has been said before.  Like can it be a metaphor, a different twist like if you were to say "You were my first love - when i decided to put love first."   OK ... maybe not that line specifically but as a publisher, listener and in the context of 30,000 new songs being released a day (not an exaggeration) how can you stand out.  And for me it's a really great song but would love to hear more of a stand out concept / metaphor / way of saying that 'first love' emotion differently.  Hope that helps!  Sounds like you're on your way to doing some great stuff.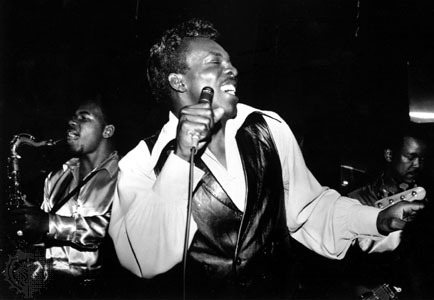 A chill song from Memoryy. A hypnotic beat and solid mix. Love the transition at the 1:30 mark. Great stuff, as usual, thanks for sharing!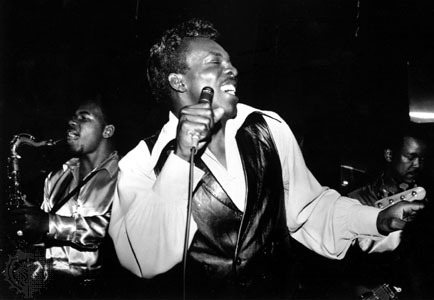 Another great track from Memoryy. Solid vocals and a driving beat lure you in and then the crescendo chorus seals the deal. Nice job and thanks for sharing. I will include on a future playlist.
This is a nicely-crafted slice of synth pop, showcasing an interesting fusion of "group" harmonies with some catchy vocal samples. It builds well and retains some decent pace without going full-throttle. Not usually my cup of tea 100% of the time, but I liked this.
This is a very well constructed song. There's nothing I don't like about it. But I'm not motivated to hear it again either. The melody didn't grab me enough on the first listen to where I needed to hear it again. But maybe after a few more listens it will? I do think there are other people that would love this song and I'd be interested in hearing more music from this artist.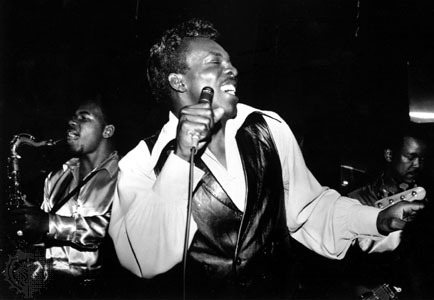 Another fine track from Memoryy. Great vocals over an electric track makes this one click. This track is well produced and has a great vibe. I also like how the momentum builds over the course of the song. Thanks for sharing, Shaun. I will definitely feature the track on future playlists.
Very New Order-like feel to the music. More could be made of the chorus, inclusion of more backing vocals or another melodic element etc, and more conviction in the main vocal itself. Dynamically grooving and the synth sounds fit the genre completely.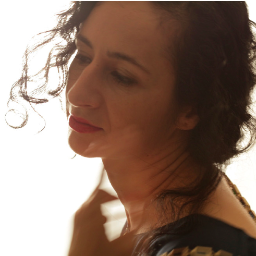 Really great production, nice lyrics, sweet feel, good to hear the guitar, and I really like the short breakdown and unusual sounds around 3m 40s but... 

well, it just reminds me of a lot of 80s pop songs. It lacks the originality and true passion that would excite me. I want new sounds. I want at least one chord that I couldn't predict. I want a voice that moves me. I want something that uses the past to push the future envelope...

Looking forward to hearing how you build from this safe platform to something that pushes the ceiling a little higher, and brings color to the world. Honestly, I think my best suggestion is for you to collaborate with a team. 

Team collaboration is easy to sneer at, but harder to make work.... 

Go find yourself an exceptional vocalist for your next track, and an amazing lyricist, and if possible, someone to program a few sounds from scratch, or record some live samples you can manipulate to produce original sounds that will become your future trademark, or more live instruments, like the guitar on this one.

Again, your production skills are dope, and the general idea is in the right direction. Just keep reaching higher!

Thanks for sharing,
Ysanne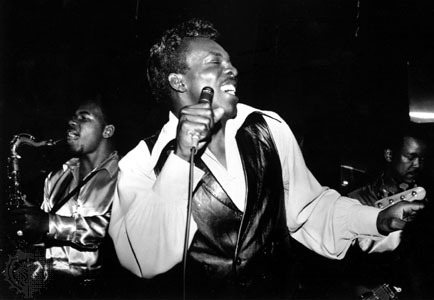 Another solid release from Memoryy. Quality production and a nice balance between the vocals and the background track really stand out. I like the transition at 1:15 and the drumbeat propels the song nicely over the uptempo vocals. I'm looking forward to hearing more from Memoryy and I will definitely share this with my followers. Thanks for letting me listen!
Now that Memoryy is a fully fledged chart busting hero for many he won't need his early followers to continue the praise heaping in his general direction. But with 'Out of the Dark' it's just impossible not to be whipped along in its vibrant aura. This is undeniably slavish in its adoration of New Order and it even draws on the production values of that band's peak. So how does it feel, well even those with less than true faith will be enamoured with a song that boasts a defined chorus, bridge and instrumental interlude. This is retro gold, with a wicked sense of fun. Most of all however it is embellished with an overriding sense of an artist locked down on a sound that will usher him hurriedly to his gilded final destination. 
I like the way this track builds in intensity but retains its trance-like qualities. It's got a catchy chorus and the dynamics rise and fall nicely throughout the track which kept it interesting for me. The song doesn't feel too long or too short...it starts, does what it needs to do, and ends satisfyingly.

The vocals are the only thing that I think could use a little work. The voice is somewhat laid back and while I think it works for the verses, it could use a little "oomph" during the chorus. This can be achieved in a few ways: a more prominent vocal effect, some backup vocals, or even a different singer during those sections. 

I love the protest song element of it too. I think it's always a good move to make music that lyrically reflects what's going on in the world. That way it has context without necessarily sounding dated.

Makes me think of: Daft Punk, Shit Robot, Hot Chip, Mr. Little Jeans
Recommended PR firms: Girlie Action, Tell All Your Friends, Terrorbird
Hi Shaun! 
Wow, very interesting cover you're done for the Blue Oyster Cult classic tune.  It's always difficult to bring something new and interesting to a tried and true song, but you do bring a fresh take on it in the electro/synth-pop style.
I'm enjoying it from the start with the sinuously unwinding synth line and your drawn out vocals contrasted with the clicking fingersnap percussion and patter of globular electronic notes.
The song spins out in a hypnotic, electro-psychedelic spiral, but you also add a faster peppering of electro notes that builds in intensity towards the end of the song.  Very ear-catching!
I know it's a cover and these aren't your lyrics, but I like how you deliver the line "Romeo and Juliet / are together in eternity..." with a dry, knowing archness.
It's nice how you kick it up a notch by the end of the tune as you go for a more upbeat pace and distorted vocals, both low and high.  Cool cover!!


Dude, this track is seriously fascinating! Firstly, I have to give you props on your production - the sound you've created erects this great wall of sound, but is simultaneously clean and readily palatable. Nice work with the ambient + trance vibe, you really put your listener into an otherworldly space. 

As a music critic who is nuts about a dynamic melody, the melody is the main space where I feel there could be a lot of room for improvement. It sounds like you're wavering around a safe vocal space (F#-G#-A) and the melodic line stagnates there while the rest of the music pulsates and flows. It would be great to focus on bringing in a more dynamic melody - something with range, or at least something with a more memorable motif. You'd make more of an impact on the listener that way.

Anyway, I'm sufficiently impressed. I'm happy to share this track on Minored In Music. Look out for it in the upcoming 2 weeks.
 Well done for keeping enough of the original in the track for it to produce a "ahhhh" moment yet re-imagining it nicely. There are elements of this remix I really love like the verse after the first chorus which comes in majestically. Likewise the second chorus is excellently paced. I would possibly tone down a bit of the glitches but overall this is an awesome take on a classic. 

A fine re-imagining of the original, but I would like to hear this sound applied to Memoryy's own music. 
Not much to say really. Clearly a whole lotta work and love went into creating this and it shows! Catchy tune (not really my style, but appreciate the vibe) and the video is highly engaging and made me wanna know what happens in the end! I wish you all the best with it and will gladly retweet it :).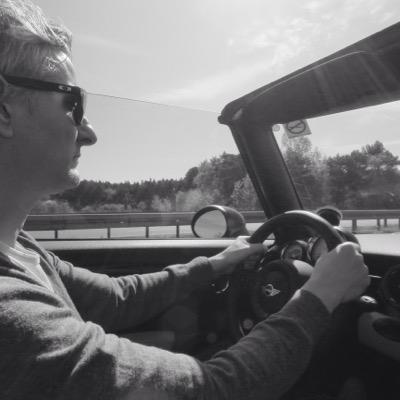 Hi guys,

Thanks for sending this through! 

Well what a fun track! 

Very well produced and written tune with a really bouncy fun tune all the way 

The video is just great too, and I really can't fault this track at all really ! 

You should have no problem getting a deal with this tune 

Get it out too as many labels and people as you can 

Use social media in a BIG way 

Good luck! 

Best wishes 

-Chris 
This is one unique and well shot video! I love the storyline and the aesthetics all around, down to the clutter of the "cockpit" of the, uh, "vehicle"? Even in that short three and a half minutes, you can feel the tension and the sadness of the track comes down heavy with the exchange of mouthed "I love you's" at the very end. I also love the sense of humor that is conveyed - what kind of sick road race features the motorized top-halves of severed heads?!

The track, too, is infectious and oozes pop sensitivity. If I had to make a critique, I'd say that the vocals during the verses are a little low given the low notes, so the bass somewhat overpowers the vocals. Maybe boost those a little, but otherwise I love the music and the production quality sounds great. I'd love to hear and especially SEE more from Memorryy!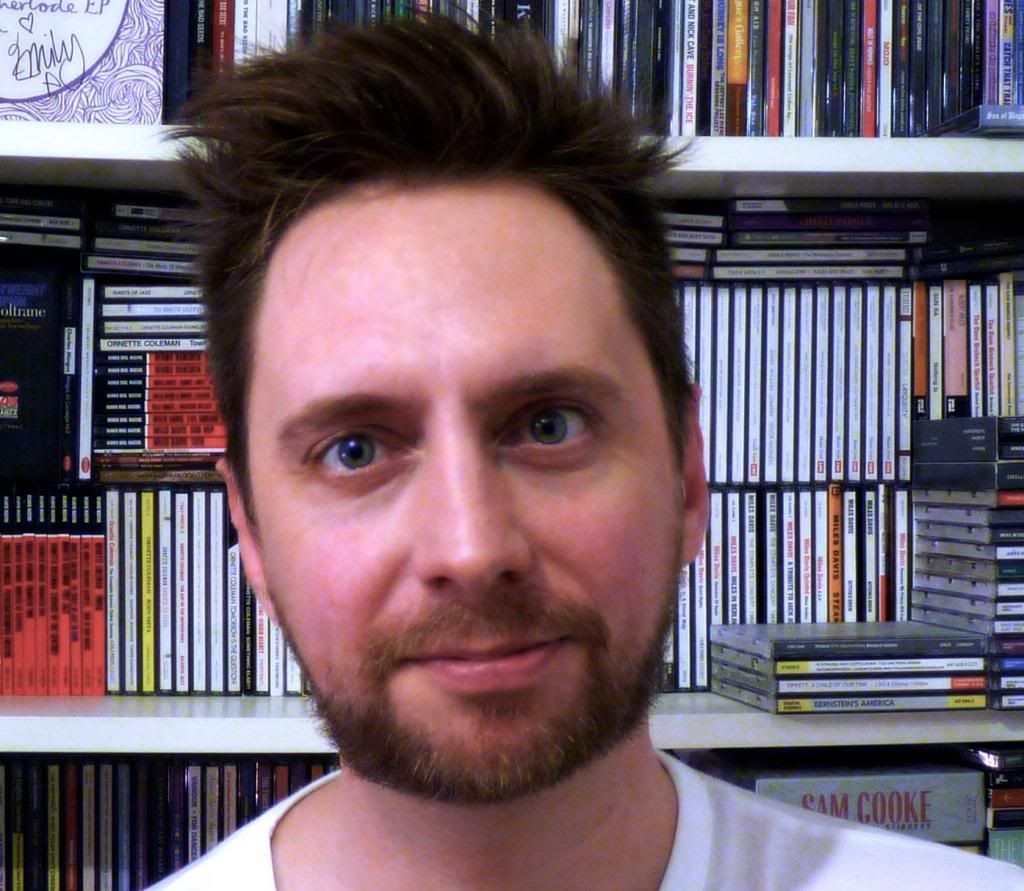 Not just WTF but How The...? One of the best videos I've seen all year.
I enjoyed the track but felt it was slightly dated in its production. The kind of track boyband members used to release as solo singles to prove they were way more out there and interesting than their former group. That's not to say there's anything wrong with it, just that it perhaps needs a more current mix. that's if you want to sound current of course. If not, screw what I have to say. What do I know!? I still enjoyed this a lot.
The music video is insane...I can see why it took 8 months to make...
I'll definitely share it...It's not every day that you see a bunch of heads racing a desert freeway...

(Gosh...How do people even come up with stuff like this? Humans are amazing.)
Thank you so much for sending this to me. You have mad skills. This is a crazy weird and awesome video. The song is unique and electro-pop indeed. I'm not that into this kind of music, but I like your song. This is the kind of music my wife would love, and she's a Music PR in this genre. I think you should associate yourself with and see if you can work with the folks who manage Everything Everything. I'll recommend her in the referrals and tell her to help you on the PR front.
This video is off the chain! Looks incredibly expensive. Love the racing heads. Creepy and creative. How did you get the budget to do such a production independently? This is nuts. Really well done. You should be quite proud of what you and team created. How did you get Richie the Barber in it? Did you shoot this near LA?

Where can I find the lyrics? Please include them with the submission. They're not on YouTube or SoundCloud. Would like to comment on them, but hard to understand all of them. 

The production is solid. Not a huge fan of the song itself though. What are the standout lines or hooks? The vocals feel a little thin as well. But that's personal preference. 

The line "A thousand of me and you...." feels a bit clunky. Hitting "thou-sand" feels forced and awkward. The lyrics seem like an afterthought. Lyrics shouldn't hide behind production. Songs should be able to stand on their own with an acoustic guitar and vocals. All the best pop songs do. The few lines I could understand aren't very elegant or poetic. 

The video is so strong. I wish the song was stronger. 

First impression; I dig! High quality production value and an interesting concept. I've always been a fan of music videos that tell a story, in a cinematic fashion. I like the post modern take of this one. Quite catchy the tune, poppy dancy hook with dope dub elements. I plan on checking out more of Memory for sure in the future. Way to keep a HEAD of the game! (see what I did there?) Congrats with the success so far Shaun! Retweeting the Nylon tweet now. I'll look out for any future shows in the city.
I can sense some 80's/European influence here. A little bit of electronic music producer BT. I could see this maybe doing well in Europe. Not sure how it would do in the states. Maybe for a niche audience. Melody was good. The video was awesome. Very unique and creative. I think the video overpowered the song, but that's what is necessary on YouTube sometimes.
This is certainly in line with the current state of indie pop. Great video, too, although the racing heads in the desert creeped me out at first. (Don't get me wrong; that's a good thing.) 

I'll certainly give this a post on my website (www.ajournalofmusicalthings.com) on the basis of the video alone.
Wow, that was an amazingly unique and fun to watch music video.  The concept and execution were top-notch and I imagine word will spread quickly about this.  I really enjoyed the song's hook but though the verses could have had a bit more energy to match the vibe of the video.  I think releasing a behind-the-scenes making of video at a later date would be a cool way to give this some extra legs.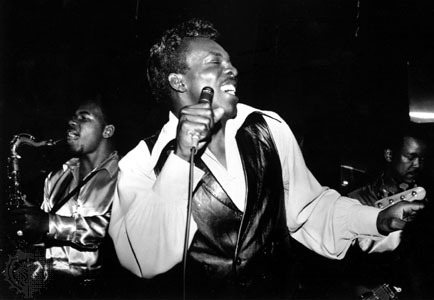 This is very well produced and sounds fresh. I like the vocals and the driving beat. I could definitely see this song working for an act like Akon. I will feature on future playlists. Thanks for sharing!
Hey there, thanks for submitting. Great tune! It says you're looking for "help promoting my submission" and I'm happy to oblige.

1. Do you collaborate with other people? I find that to be super important for a couple of reasons... the main ones being that it expands your creative chops and allows you to embrace the process of making music. This is what you want to do with your life, right? A good way to learn new things and be the best you can is to be aware of what's going on in the scene, so work with other folks and grow together. It's fun.

2. Do you play out? What's your instrumentation? A live drummer would be REALLY cool, do you do that? That would pull people into your sound more.

3. Start trading shows with other musicians in different places. You're in NYC? You got Philly, Boston, DC, Baltimore, and a bunch of super active smaller markets within hours. Take advantage of that and make friends with bands you dig from each place. Do the research, introduce yourself and what you can offer. Even if you can only bring 50 people, that's a solid show for an out of towner. The hope is it grows from there.

4. Have you ever done a full album campaign before? That may be worth doing at some point... get a REALLY strong selection of your music together, do a digital release with a limited physical run, and hire a small PR and/or radio company to push your stuff. You'd be surprised how doing JUST that elevates your profile and gets people listening. 

5. It's all about credibility. You need to get people's mindshare and be a familiar name. I need to be walking down the street and see your poster, opening my Facebook to see that a friend is going to your show, and as I'm scrolling through Spotify I see a buddy listening to your song. How do you get there? Focus on each one of those with an approach... Post the posters in popular neighborhoods, buy creative Facebook ads, and get your song placed in popular playlists. Breakdown each thing you want to do and there is almost always a way to get it done.

6. IT ALL STARTS WITH GOOD MUSIC. You can frame it however you want, but the music needs to be bulletproof. Are you proud of your music? Does each song make you proud? Rather than constantly pushing out music, are you happy with sitting on each group of songs for 1-2 years as your best work? If so, then use what I mentioned above.

7. Find a licensing company. Your songs would work well in film and TV, you should look into finding a company like Hitcher or Zync that will pitch your stuff. It's great money and relatively easy, the key is just finding a company that believes in you. Make a clean press kit with all your songs and the moods of each one, see if they bite.

Let me know if you're ever in LA, would love to see a gig. Thanks man!
I thought the tune was well-produced…really love the half-time/downtempo section! I liked the melody, could see this maybe working for TV syncs/beds.

As for radio/club play - i feel the chorus would need to sound bigger - maybe more layers to the vocals, or maybe a female vocal, but I like the overall sound. This might work for a European market as well.

If you're looking to promote the release, then maybe think about servicing the track to record pools such as DJ City, LateNightRecordPool, etc. 

If you have any questions, or need any help give me a shout!
hard to form a deep opinion of music in the limited window that fluence allows for (or at least that $20 covers :). But i really liked this. Good sign is when parts of the track are stuck in my head by second listen. the track is great, no doubt. to be really honest, i waffled a bit on the vocal at first. ended up a believer. 
Hi, thanks so much for sending this through! I think the production on it would really work for the european markets, for me a strong female vocal on it would make it stand out a little more. I would look to re-record it and get it out to some publishers / push for it to be distributed to some european Spotify playlists and grow it that way. Keep at what you're doing for sure! 
LOVE the intro - super compelling. I would raise the vocals, they get a bit drowned during in the verses - fine in the chorus though. Also love that trappy lo-end vocal that comes in during the bridge around 2:20 - i would raise the level on that!! Otherwise it's a great track - will definitely post something on audiofemme.

There's a lot going on here - an electroheavy beat, an understated pop vocal line, choral echoes, and a melodic line that that makes big promises in the verses but ultimately don't blow me away in the chorus when everything else is at its culmination. If I were to make changes to this track, I'd say match the intensity of the melody to the accompaniment, which is a PARTY. Bring those vocals up in production and chromaticize the chorus melody a bit. You'll have something I'd want played at all of my dance parties then!
Memoryy - First thing I noticed is the mix. The vocals are a tad low, but that's an easy fix. The retro/80s vibe is solid, the production works, no complaints there. Vocally, I don't hear "it." Range, based on this display, feels limited. This would have worked better with a more powerful vocal, to match the tempo, or a more sweet, serine vocal. The best part of the vocal performance is during the bridge, where you harmonize around the 3 minute marker. The effort is solid, but not spectacular.
'All My Love' certainly has history on its side, mostly owing to its late 20th century cross decade appeal. Specifically there are flashes of dayglo electro 80's numbers from the likes of Erasure, electro Depeche Mode and even Orchestral Manoeuvres in the Dark. So now we established that there is a big audience is it any cop? The answer would have to be in the affirmative but only after you've broken it down and put it together into a meaningful whole in your head. This is a real grower, the way those A-ha tracks used to first confuse before taking you over like an alien lifeform looking for an earthy host. Memoryy's are indeed made of this.
I like this a lot!! It's very different and fresh. Tropical and 80's beats so reminds me of St. Lucia but still different. I need to hear more. I love this.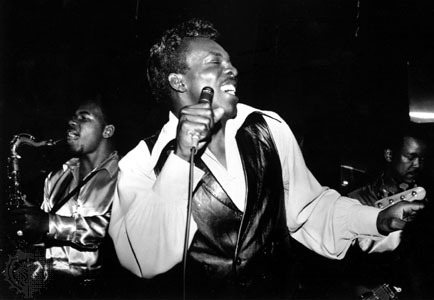 I like this track and agree that is a perfect song for the end of summer. I particularly like how the horns nicely glide and then build up over the course of the song (they bring Stornoway's great "Zorbing" to mind). I also like the airy vocals that remind me of the '80s with a hint of Motown. I'm going to include this track in my upcoming "Summer's End Pool Party 2015" playlist on Spotify. Thanks for sharing! 
Chill, easy-listening vibe. Retro feel, going for an 80's feel? The production is not overly intricate, but it works in its simplicity.

The vocals feel a little low, could be brought up a bit. Sounds, at times, like they're fighting with the production.

The song clocks in at 4:25, but goes a little long (feels that way). I'd aim to shorten the intro, get into the vocals quicker. Also, wrap sooner. 

Overall, a catchy tune. The vocals are missing the "it" factor, though. Does not have 'must replay now' written all over it. This is not an indictment of this track, but more so a judgement on the vocalist(s).
Memoryy harness some seriously thick, heavy bass lines and sing-along melodies to cobble together the perfect summer jam. Equal parts Vance Joy and MGMT, "Feeling Sinister" vocally occupies a vocal range that would make the collective members of the Beegees jealous. There's an inherent yearning in the song's lyrics that leave the listener desperately wanting more, laced with just enough optimism to leave them blissfully content. The synth work is out of this world, but it's the horns in the bridge that are the real left-field home run here. Over all, "Feeling Sinister" sounds akin to Phil Collins at his prime, with a dash of Lionel Richie showmanship thrown in for good measure. Insanely infectious is the most appropriate adjective that comes to mind to describe "Feeling Sinister".
Memoryy's music is the sound of summer and with at least a month to go before it fades into oblivion he is pulling out all the stops to make 2015 a season to remember. On the evidence of 'Feeling Sinister' he appears to have raised his game even further than before with a composition that ticks all the boxes to ensure a wide audience. That said this is the very definition of a grower, a song that might not initially reveal its subtle grooves but several re-runs just underline how carefully it has been assembled. As well as being a smile inducer the latino swing that breaks through at the end should bring everyone within earshot to their feet with the intention of breaking some tango moves. Quite an achievement then, from an artist who is improving rapidly with each new release. 
I really dig the simplicity in this new track of yours. chorus in the background works great and is grabbing the ear immediately, still your voice could be a little louder and the horn section could get a repetition 'cause it gives the track another layer of sun drenched love. But all in all a great summer anthem. Looking forward to hear more of your productions!
Hey Shaun, 

Love what you have done with the track.  Production feels very current while incorporating elements that wouldn't be entirely out of place in the 80's. Everyone in the office appreciated bobbing their heads along to this on a Monday morning. The horns are a nice touch as well. Didn't realise "tropical synth" was a thing but you've made me want to head to the beach now!

Will be happy to post over on the blog, is there any additional info you would like mentioned?
Hey Shaun, the track is not quite my sort of thing but it's much better than a lot of the submissions we get here. Production is spot on and it sounds really great it's just a little too much for my personal taste. All the best with the release though, I'm sure it'll do really well.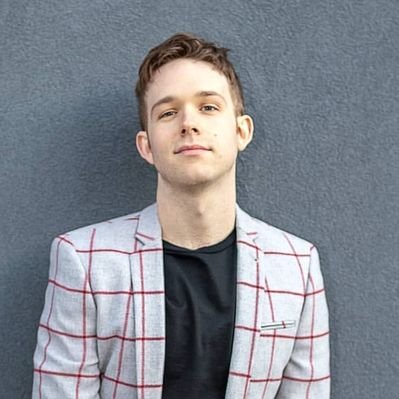 Unexpectedly good. I wasn't positive I was going to think much of it when it first began to play, but by the end I was sold. Really catchy, really well done.
I really dig this song! Well done. I would recommend putting the lyrics in the submission. Funny thing about the track - I didnt really feel it was sinister but fun and lighthearted. I couldn't digest the lyrics enough to know if you were talking about that or not. I'm going to share this with my followers. Perfect track for a sunny weekend day.
I love this...It has such a feel-good vibe...There is strong Paul Simon/Roxy Music/Scissor Sisters thing happening here....and it's a GREAT thing.
Maybe if the vox were just a tad bit louder in the mix, it would make me happier, but still...doesn't take away from the overall vibe/feel...which is killer.
Definitely sharing this and giving you a hypeM heart!
Initially led by a playful bass line and tropical vocals, "Feeling Sinister" at first reminds me of beach-foam pop notables like Air France and The Tough Alliance, master manufacturers of beach-set tropical synth-pop. While that comparison is apparent throughout enjoyably, there's a ton of originality here as well. While the backing instrumentation is tropical bliss with its serene keys and plush percussion in a familiar sense, the vocals are very inviting and brilliantly melodic -- like a cross between Hot Chip's Alexis Taylor and pop artist Mika. What "Feeling Sinister" does particularly well is promote tropical synth-pop while being particularly proud of the "pop" element; the chorus is addictive, soaring, and easy to sing along to, while little flourishes - like the brass around 04:07 - are seemingly always successful and well-executed (this brass in particular reminds me nicely of Jens Lekman). Awesome work here. I'll be posting it on Obscure Sound in the very near future. Especially since the track went public just recently, reach out to me at mike@obscuresound.com for details (rates/success stories) regarding my PR servicing if interested. Thanks for the great submission either way :) -Mike