Hand Delivered Records
Title

Producer, Manager

Bio

1980-83 - tea boy, assistant engineer, engineer, studio manager, Vineyard Studios London Bridge, London.
1983-91 - producer, songwriter, label owner, manager Hard Times Productions, - one of few UK writers signed to Motown's UK publishing division; producer loads of UK house records, Champion, Citybeat,XL. 
1991 - present - author, coach, and over last year or two, producer again thanks to my daughter! Left business back in 1991 due to recession/having children. Back in business due to youngest daughter being music mad (she pretty much came out of the womb singing!!!) Nice...

Website

Expertise

Interests
---
Recent Submissions
Thanks for sending your music to me. I LOVE the gentle yet dramatic opening, and the vocal is very sweet. It's drowned a bit by the instrumentation though - I can't hear all the lyrics which is a shame for me. This track has a really nice soaring quality to it which is really complimented by the strings, and I imagine your voice is super-strong live. I can really hear Lana Del Ray as an influence, and it works perfectly.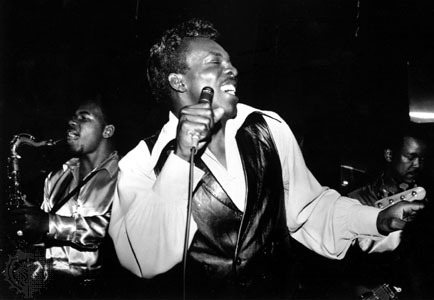 Sophie Janes is the real deal and "Sandstorm" is further proof of this dynamic artist's potential. I love the orchestral feel of the song, but it is her vocals that catch and capture your attention and emotions. I really believe that Sophie is one to watch in the future. She has the look and sound of a superstar. I highly recommend this track and encourage you to check out more from this up-and-coming artist. I will be sharing this on future playlists. Thanks for sharing.
Not really my cup of tea but a very strong song, really unique voice. It's quite hard to break a 'classic' act like this nowadays I fear, so best of luck with that - I'd really focus a lot on the orchestral/musical aspect of it all, as that is what makes her really great and sets her apart from a lot of other acts - surround her with strong orchestras/choirs/musicians that can help elevate her and her music. I know you didn't ask for feedback, but figured I'd do that anyway because I won't support it in another way. Also, it's a bit short maybe, less than 3 minutes is really short, especially since the song isn't really fit for (most) radio, and songs as rich as this can go on a bit longer, even if it's just instrumental parts.
Really lovely. Well produced. But I'd be interested in hearing a scaled down version, with only a piano and her. Acoustic. That would make it even more powerful. In a sense. Great video too. Well done! I'm gonna have a look at some of her stuff and post it on  thisismyjam later.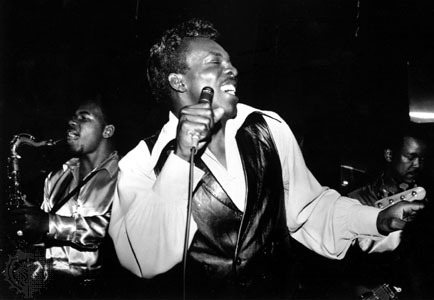 Great visuals and a lovely, enchanting song (quite the body art too!). I love the vocals and was really excited to see what kind of range Sophie has on other songs. I viewed several of the Lorde covers that are out there and was very impressed. First, the quality of the video production on all of the songs (even the covers) was much better than on many other videos that you typically see. Sophie's presence is also captivating. You want to see more from her. I think "Stop Me" is a nice showcase for her talents (particularly given the strength of the video). If you get this (or any of her work) on Spotify, I will absolutely feature/promote it. I will certainly also include her in future postings on my blog at thetastyturntable.com. Thanks for sharing and great work!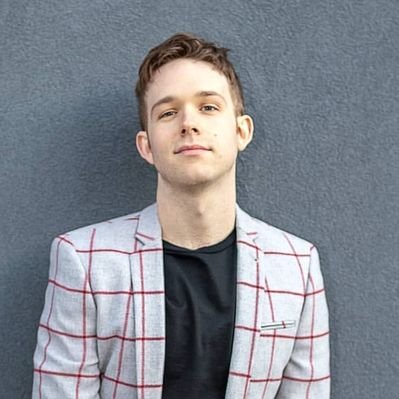 This song was pretty and heartfelt. I felt it was perhaps a bit repetitive, That's my main suggestion.
This is the kind of track I imagine soundtracking a really dramatic scene in a movie. The spell-binding piano sets the mood right away and takes you along instantly - I think people are likely to continue listening as soon as they come across the track, so it's "basically" just a matter of getting people to click play. Try and find some good reference points (personally I'm thinking of Lana Del Rey, Niia, Laura Doggett - singer-songwriters with a pretty classic(ally dramatic) sound. Your bio mentions Kate Bush (which I don't hear - she sings very differently imo) and Lana (good!) and some very popular tv shows, but try and focus it a bit more on you with these reference points.

There's some really nice head shots of you in the video as well (like 3:39) - use those as press pics, especially with the fire in the back. You're clocking up on views too (in just a week's time nearly 10k plays), so give it some time - that's a lot of plays!

The pre-chorus at 1:15 is really nice by the way, I also love the second piano kicking in at 1:25.
This is a beautiful video. Incredibly well done. There is a lot going on the video and there's a lot of tension, drama, beauty, and mystery. I love it. The music is well produced, your voice is strong. Send this around the blogs I'm going to refer you to. Also make sure Amazing artists and Valida from KCRW sees this.  Send it to the Fluence team as well so we can refer you to more folks. You have something special here that deserves to seen far and wide. I would also update your submission with lyrics and send to Ari Herstand.
Haunting, intriguing earworm song with great hit potential.  Love the vocals and harmonies.  Excellent, both audio and video.   This song has it going on! Goes on the Constant Repeat playlist and send a high quality mp3 so I can play it on a future Aspenbeat radio show. Let me know if I can be further helpful in promoting your music in the U.S.  Thanks for your submission, good luck with your music!