Matthew Squires
Title

Matthew Squires

Bio

Matthew Squires is a singer-songwriter based in Austin, Texas. Since 2012, he has released five critically acclaimed albums and several accompanying music videos. With his distinctive vocal style and penetrating lyrics, Squires has carved out a unique niche for himself within the realm of indie pop, creating an idiosyncratic sound which manages to touch the heart and mind in equal measure.


His work has garnered praise from many notable blogs and magazines, including Brooklyn Vegan, USA Today, Performer Magazine, Largehearted Boy, Surviving The Golden Age, Magnet Magazine, and many more.


Matthew Squires plays shows in and around his hometown of Austin, honing the new material that will comprise his next LP, titled Tambaleo, which will be released in early 2017.

Website

Location

Austin, Texas
---
Recent Submissions
Hey Matthew - thanks for the submission.  Overall i think it's a really good DIY video and I like the song title for sure / great concept.  Really like the lyrics here too which is I think the highlight of everything.  It might be worth doing a lyric video separately too to highlight that?  Overall, I'm working more in the indie pop, alt pop, pop, electronic space and I just think genre wise this one leans a little more on the indie / indie rock side than I delve into on the label, publishing or blog. Really like the "mmm bahh dah" double chorus too.  But thumbs up, overall.  
Hey Matthew...
This is also really really good...
It's so well produced...I love how your voice is recorded...And your lyrics are super timely...
Can't wait to hear you live!

Thanks again - as I said, I'll pass the record on to the writing team. Really dig this song especially, super nice vibes.
Hey Matthew...
This is gorgeous...
Can you please send me an MP3...Would love to play on my show...
Any plans to come to LA soon? A stripped down set, and some of your more mellow songs would work really well at my night, Desert Nights... https://www.facebook.com/DesertNightsAtTheStandardHollywood/?fref=ts
Definitely sharing this....
Thank you!
Very soundly produced vein of power-pop here that has a New Pornographers-like looseness. The instrumentation - the twangy guitar and playful rhythm section - is swirling and powerful, while the personable nonchalant vocals provide a nice touch -- especially through various structural idiosyncrasies, like the pause at the one-minute mark and things scaling back around 01:20 into more contemplative psych-leaning territory -- this section reminds me fondly of Modest Mouse, and I'm really digging it! I enjoy the swirling effect around 01:45, with the lyrical repetition "I will never abandon you" hitting an emotional chord successfully. Fantastic melodic navigation around 02:18 -- the track's finest hook, though there are many. This is an excellently done track full of structural adventure and melodic charm. I'll post this on Obscure Sound in the very near future. Also feel free to email me at mike@obscuresound.com if ever in need of help with PR -- I can send my rates and success stories upon request. Thanks for the great submission! -Mike
Hey Matthew, some really nice ideas here, will certainly be exploring the album - can you ask the PR to send it across to us/send it to me through here? Thanks! 
Lots to like here.  Crystalline production -- so rare! -   my ears thank you.  Love the arrangement and the whimsical and quirky tone of the track, along with the visual images, and your overall branding/marketing.  They are  all very appealing and catch my ear/eye.  Lyrically this is not quite our style, and the track has many different, somewhat unrelated themes going for it, which isn't necessarily a bad thing (The Beatles come to mind), but it doesn't quite draw me in to start, too much for me to hold onto to get engaged, even understanding this could be very appealing to some.  Smart to work to make a bigger wave while hiring a PR company for support.  Hope that's helpful, thanks for your submission, good luck with your music!
Hey Matthew....
Thank for your submission....
I like this....Your voice has that unaffected, Courtney Barnett/Kurt Vile allure that is simply irresistible...but also, there are some cool peaks and valleys...
Send me an mp3 of this and I'll play it on-air.
Thanks!

I already knew that Matthew Squires was adept at penning a memorable song so I knew that the play action I was about to engage in would reap ample rewards. As it turned out I wasn't wrong as Squires coaxes melancholy and melody from every second of 'A Strange Piece'. With the strings adding the requisite sense of forlorn I was reminded of the music from 'Man of Aran' by British Sea Power. Irish band the Frames are equally adept at such heart tugging gestures so the Learning Disorders are in good company. With a promo that plays out like an epic romance through the ages that neither party ever gets to engage in, this proves to be a touching reminder that true love is definitely out there but often alludes us. And what a soundtrack this band have engineered to illustrate the point.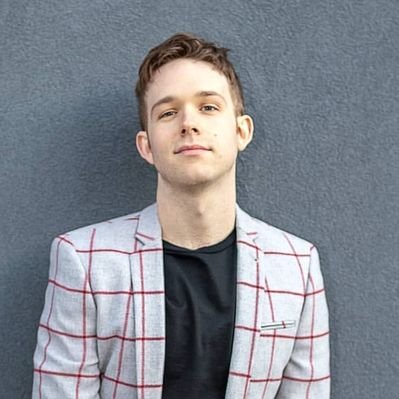 The song is perfectly likeable, and I can see it being popular among the indie rock/pop crowd. I'd encourage the band to make things a bit bigger in the future, production-wise, hook-wise, and sound-wise. That could take this from being a cute song to a real underground hit.
'Echo' reminded me, at least in its early passages, of a slow rampaging Archie Bronson affair. It would later reveal itself to have a softer, defter side that has the twee hallmarks of the Apples in Stereo. Kept on falling for the charming lyrics and the video with its neat storyboard just made for several minutes of cutesy escapism with a clear and more profound message offering itself up in the final scenes. This is light and easy pop that will fill the boards of twee pop lovers the world over with a video that is sure to generate much amusing discussion. 
This is just one of those songs that lingers in your psyche for the longest time. I often forget who the song is by and where I heard it and then months later it appears on an advert for cameras or car rental companies. From this moment forth however I shall jot down names like Matthew Squires in my scratchpad so that when I feel like peering attentively into the near distance I will have the perfect sonic partner. 'The Giving' is a slow moving proposition but possesses a strong identity that never flags and those fragile brass parts just seals the deal on a perfect little number. 
In the track's first few moments alone, Matthew Squire's natural abilities as a storyteller are apparent; his visions of the New Orleans streets are vibrant and crisp-clear. With his melodically creaky vocals resonating over a single reverberating acoustic melody to start out, the addition of a trumpet around 01:30 over the ambient sounds of a crowd continue to set the ambiance beautifully -- similarly to the emotion and scene-setting capabilities of Sufjan Stevens. An uptick in vocal emotion occurs during this point in apt form, the structural navigation remaining quaint yet emotionally developing. This is a success for sure that reminds me of both Deer Tick and Sufjan -- very nice work! Look out for a post on Obscure Sound in the near future, and reach out to me at mike@obscuresound.com if interested in details regarding my PR servicing (rates, success stories). Thanks for the submission! -Mike