Thomas La Salle
Bio

Signed at Electric Zoo Music publishing (BMG Talpa Music / AT Productions).

Supported by:
- Lost Frequencies
- Sam Feldt
- Richie Hawtin
- Man Without a Clue
- Roger Sanchez
- Buurman & Buurman
- Markus Schulz
- La Fuente
- Roul & Doors
- Jochem Hamerling (SLAM! FM)
- Shiba San
- Egoism
- Supernova
- John Acquaviva
- Egoism
- Camilo Franco
- And more!

Featured in:
- Roger Sanchez' Release Yourself Podcast (622)
- SLAM! FM's Talent Hour

Thomas La Salle was born on 6 July 1995, in Gouda the Netherlands. At the age of 13 Thomas had his first experience with mixing House music, thanks to his nephew who introduced him to a program called "Virtual DJ", which he had learned in an extra course at secondary school. After this first introduction with mixing music, Thomas continued with practising and experimenting.
Less than one year later, he bought his first DJ set-up; two Pioneer CDJ-350 with a Behringer mixer.

Thomas La Salle's favourite Producers/DJs who inspire him are (just to name a few): Supernova, Tapesh, Dayne S, Flashmob, MK, Dennis Ferrer, Noir, Solomun, Franky Rizardo, etc…

Currently Thomas La Salle is signed at BMG Talpa Music and AT Productions and he focuses at Deep House & House music. His style is recognizable by the warm and deep influences with lots of vocals. Next to the DJ activities, Thomas also started producing. He has been producing for 3 years now. That has resulted in a release, at the label of Alex Kenji, Luigi Rocca & Manuel De La Mare, which is called 303Lovers. With support from inter alia: Roger Sanchez, Richie Hawtin, Chus + Ceballos, John Acquaviva. Apart from that release Thomas also has a lot of new productions finished, which will be released soon, where under a collaboration with Dennis van der Geest. Furthermore Thomas has had airplay on the biggest Dutch radio station; Slam! FM and he started with organizing his own (Deep) House events.

Past gigs:
- Club Déjàvu (2014)
- Future City Sounds (Resident) (2014)
- NOPFY Student Parties (2014)
- Platinum Arnhem (2013 - 2014)
- Private Parties (2010 – 2014)
- Lakedance 303Lovers stage (2013)
- Slam! FM Radio (Clubbin) (2013)
- Sugar Factory Amsterdam (2013)
- Panama Amsterdam (2013)
- ISA Parties (Resident) (2012 - 2013)
- Avalon Arnhem (Resident) (2013)
- Habana Arnhem (Resident) (2011)
- Club Twentynine Arnhem (2011)

Discography:
- Thomas La Salle – Shake Your Thang (Original Mix) [303Lovers]
- Rudy MC – Home (Thomas La Salle, Featherman Remix) [Siya Recordings]
- Thomas La Salle & Featherman – Art The Market (Original Mix) [Hotfingers]
- Thomas La Salle – Rule The World (Original Mix) [Hotfingers]

If you are looking for some more info or if you would like to send Thomas a promo, you can send it to one of the following e-mail addresses:

Info: info[at]thomaslasalle[dot]com
Booking: booking[at]thomaslasalle[dot]com
Promo: promo[at]thomaslasalle[dot]com

Website

Location

The Netherlands
---
Recent Submissions
Congrats on the signing! I'm not sure how that works - can you also post it on your profile? Even if not, it's worth it.

Your tracks tend to be a little edgy/bright for my tastes, but not as much this time. I think you tend to mix that offbeat hat a little hot for my tender eardrums.

If I had any criticism on the mix, it would be that the kick and to a lesser degree the vocals tend to stick out above everything else. And of course the kick is supposed to be loud, but arguably there's still a "too loud" 😜. Maybe a touch heavy in the subs too.

Regardless, I'm delighted to share it, and excited with the arc of your career! You're really going places! 😬
Hey Thomas, we love the track and posted it as a promoted post on our site! Link: http://www.thatdrop.com/thomas-la-salle-feat-london-ellis-surrender/

This track was made for the summer and has a great vibe to it. The perfect song to blast in the car with friends on the way to the beach or before a night out. A bumping house track combined with killer vocals makes this song a force to be reckoned with. The production is top quality as well as the mastering. Keep up the great work and we're looking forward to hearing more from you! 
Solid vocals and overall great flow throughout the track.  Has an Odesza-like feel with solid build-ups, drops and synths. Really enjoyed the experience and shifting sound throughout.
Nice to hear another one of your originals! Dang, you mastered it LOUD!

Who did the vocals? Really cool stuff.

Oh man, that drop! Epic. I don't know my genres but it reminds me of Porter Robinson.

It's so nice to hear your stuff sound so clean, without having to compromise on the source material. It would be a little less crispy and fatiguing with a couple dB less limiting, but that's a matter of taste I suppose.

I reposted it and I'll tweet it tomorrow! My favorite yet. 👍🏻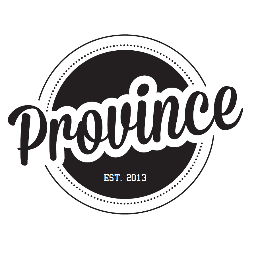 This remix retains the tropical, summery vibe of the original, and brings something new and unexpected in terms of rhythm.  However, there are a few nagging elements that don't quite add up; the breakbeat build-up jars when it drops into the slower 'Future Bass' beat, and the snares don't sound right at all.  I definitely think you're on to something, and there's certainly a huge market for this kind of thing now (for which your branding is spot on).  It's not a good fit for my own blog so I won't be sharing, but many thanks for the submission - an enjoyable listen!
Wow that's a lot of tape hiss! Did you dub this to cassette and record it back? Everything sounds warm and lo-fi groovy.

I reposted, but you've already got 26K plays. What's your secret? That's really fantastic. And well-deserved!

Sounds like Ellie Goulding at the end. Guess I don't know the original that well? Or maybe it is and who cares cuz it's a bootleg?

Love everything about this. Maybe my favorite yet! I'll be sharing it on Twitter ASAP.
Liked this one immediately. One of the best tracks I've been sent here on Fluence. Love the vocal notes, the sound variety and really really love the vocals. From the buildup to the steel drum sound this crosses genres from electronic to tropical to pop to almost a trap type vibe. Really really dig this, liked and reposted to our SoundCloud. Great job!
Wow, that starts loud! It seems to get softer once the kick comes in, which tells me it may be a little heavy on the compression overall.

I totally hear Coldplay in that piano vamp. Can't think of the song title, but you probably know what I mean.

Having trouble understanding the vocals from 1:04 and 2:22 when the strings are playing near the same rhythm.

WHOA! That really jumps up in volume at the drop. I like it! Guess it's not heavy on the compression after all.

With that in mind, maybe you could automate down that intro until the kick comes in.

Overall, another fantastic reinterpretation! I'll gladly share it on Twitter.
Stick to the bootlegs Thomas.

Ha! Just kidding! This is fantastic!

I can totally relate to walking on the Santa Monica Pier, and now it totally sounds like that, probably since you put it in my head! 🤔

Regardless, definitely lots of good vibes. It's got a nice mixture of new and old sounds. I especially love that pan flute-ish solo! Shakuhachi? I dunno... but that was always a preset on my synths growing up.

What I like about this the most compared to the bootlegs is how clean it is, because you don't have to make any compromises integrating another track.

Just when I was about to say the feel is getting a little stale, the outro totally changes things up. Nicely played!

Definitely sharing this! Thanks as always for bringing it to my attention!


This is a really cool party track.  I could totally see myself playing it when I have some friends over.  
This time I downloaded the mp3, so I don't have to hear the SoundCloud lo-res version. It's a little heavy on both ends of the spectrum (the sub only during the drop), but then again, I've been mastering all afternoon, and my ears may be tired!

That said, it sounds amazing, and the vibe, structure, and pacing are spot on. Vocals may be a little low and thin, but I'm not sure what you had to work with in that department.

Did you forget to fade the end? ;)

Well, now I have to listen to SoundCloud anyway to get paid ;). The low end feels more controlled through the encoding, but it doesn't have the same depth. Glad I downloaded.

Definitely worth that second listen, and I'm sure my followers on Twitter will agree! Thanks as always for sharing your music with me.

Wow, that's a loud master! I dare say your original bits are considerably louder than the bootleg bits. That and the filtered fades make the transitions a little more obvious than they need to be.

That notwithstanding, I love what you've done here, as usual. The last minute or so, with "father told me" over your drop, is my favorite part.

Keep up the great work! I'll definitely share it with my followers on Twitter.
This is a great remix.  I love it.  It is definitely a fun song to listen to.  I would love to play it on the station and possibly pass it on to a couple of djs on the station.  
I like this one even better than your S&G bootleg! It gels a lot better, without the hard edges.

I especially love the fill out of the bridge section. Great job varying things up towards the end to hold the listener's interest!

I wonder if it would groove better with slightly less sidechain compression in the section with the melodic vamp. Or maybe the timing of it just seems a little off. That's the only slightly critical thing I can come up with!

Thanks for sharing this one with me. I'll definitely share it with my following on Twitter!
Great pacing and build into a killer drop! Seems a little short on content from the original, but I guess you've got limited material to work with as it's a bootleg. 

One quibble - the hats in the beginning and over sections of the original seem way too out front. It's pretty well under control by 0:35. Maybe SoundCloud's encoding is partially to blame.

By the way, you've got a lot of dead air at the end of the track that's costing you extra $$$ on Fluence!

You've got a new repost on SoundCloud, and I'll happily share this with my followers on Twitter. Thanks for sharing it with me!
I absolutely love this! You've got just enough vocal flavor during the main groove, and the big chunk of the original serves as a nice contrast, not to mention a total head-turner for everyone in the club, who are probably thinking WTF?? at that point. :)

Fwiw, I'd like about 6 dB less offbeat hi-hat, because now my ears hurt. But I always say that. I'm a bass guy. I'm sure mastering brought out the hats and they weren't so prominent in the mixdown.

I'll definitely share this with my following on Twitter! I already followed you on SoundCloud and reposted it. Thanks for sharing it with me!
beautiful track. perfect for chill out sets and even hospitality. would love to hear the full version. 
Love this!!! It's such a great remix.....Thank you! Now can I please get an MP3 so I can play on my show? please message me for info on where to send it!

Ok so overall, it's a nice banging (& very Dutch :) ) deep house track in the vein of Oliver Heldens or Don Diablo (and other Spinnin' Deep artists) which would by and large work well in a DJ set and is certainly pretty on trend

Also the overall quality of the mix (EQ/compression/mastering) sounds good and professional

Here are some more thoughts:

I like the intro, it builds well & the Drop at 1:01 punches hard, 

I do like the pitched down vocal sample in the break down @ 1:49 (also very on trend) but I think you need to  to work on making that transition a little smoother cause it's a bit abrupt at the moment

The lead synth line at 2:03 though I personally don't think quite fits the rest of the track, it's a bit too progressive a sound for me but that might just be my taste.... it's also a very bright sound and the tone of the rest of the track is quite dark

Finally, I don't think that last minute really adds that much to the track and any DJ is going to mix the next song way earlier, not that it's bad, could just be a bit shorter

I'd also try and find something that sets you apart a little bit from what I assume are your influences because to be honest if I heard that in a club, I'd just think it was by Oliver Heldens which might be what you're looking to do now but at some point you will want an audience to hear one of your tracks and know it's a Thomas La Salle track, right?

Hope that's helpful and not too critical

This track is pretty cool - I'm definitely a big fan of all the future house/garage stuff that's been coming out recently and this is a great addition to that scene. The main thing I'll say is to make sure your audience doesn't get bored with the track. It's one thing in a live set where you can change the song if people aren't feeling it, but it's another to keep people listening for the whole 4:30. Try experimenting with changing up your sound design a bit and definitely expedient with silence. Sometimes just one bar of silence can dramatically change the impact of your drop and keep your audience holding on for the entire song. I'm not sure if you've worked with vocalists at all but I think you could make a really cool vocal mix for this track as well.

Keep at it!
Although it's not a track I would play on my show as I don't normally get this hard, This is a perfect dance track....I'd dance to this....and I'd play this for the right crowd at a dance party...I'm not a huge fan of this particular EDM-style genre, but damn, when something is good, and well produced....and it hits like this...there is no denying it...This will work great on the dance-floor...Send me a link to a wave file and I'll forward it to some of my DJ friends who specialize in this type of music (some bigger EDM DJs)
Fantastic work!