Patrick Joseph
Title

Patrick Joseph

Bio

Pittsburgh native, Los Angeles resident & Award-Winning singer/songwriter Patrick Joseph has been active in the music world for years now, having toured extensively in North America, Europe, and having showcased at festivals such as SXSW, CMJ, NXNE, ASCAP Expo, and the Sundance Film Festival.  With the support of music licensing, having landed dozens of film and TV placements (The Office, Grey's Anatomy, Gossip Girl, American Housewife, Chicago Fire, Marry Me, Happy Endings) and the support of influential independent radio such as KCRW and KEXP, Joseph has independently forged a spot for himself as one of LA's brightest young songwriters and rising stars on the indie scene.

His latest release Hindsight (December 2016) brings Joseph back on the road in 2017.  Often compared to a range of contemporaries from Ryan Adams, James Bay, Jeff Buckley, and Tom Waits, Joseph is a freshly unique brand of indie-rock flair in the modern realm of the singer/songwriter genre.

A multiple winner in the Independent Music Awards as well as multiple awards won locally and internationally, Joseph's music is a hidden gem of pristine caliber from the indie music scene.

Website
---
Recent Submissions
Sounds good. We enjoyed listening. Would like to learn more about you as an artist and invite you to perhaps have your single promoted via Artist To Watch- Also our Hot-Trax Radio Show.  The best thing to do is get in touch via email to office@bigfussrecords.com 
Interesting positive feel and unique vocals.
We may be able to set up an exclusive blog premiere of the track tied with a short interview on IndieBandGuru.com. Would you be interested in that? Get in touch at indiebandguru@gmail.com and let's chat.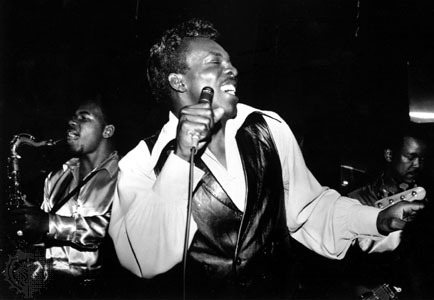 Nice work on this one. Let me know when it is up on Spotify and I'm happy to include in upcoming playlists. Thanks for sharing and best of luck.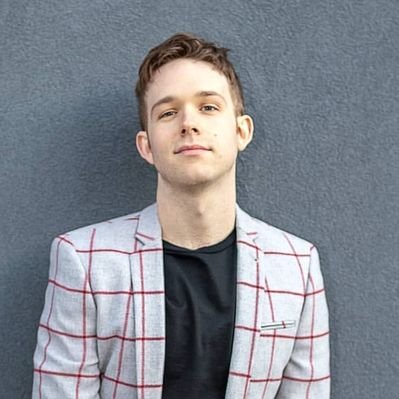 Good job on this. It's easy to hear that you have talent when it comes to writing a pop tune. I'd work a little bit on mastering or perhaps recording in a better studio, because it sounds just slightly amateurish, but other than that, I can see a great number of people liking this. 
Nice. Kinda Ben Folds-y. Very much in line with what's happening at the softer end of the alt-rock spectrum these days. 

There's not much I can offer in the way of a critique of the song, production or performance. It's fine as it is. The question now is how to promote and market it.

What's your social media strategy? It's important that you turn all early fans into rabid evangelists. Give them everything. Reply to all posts. Make them feel they're at the start of something big.

Make friends with music bloggers. There are thousands of them who are dying to say that they discovered the next big thing.

Remember that we live in a world of streaming now. It's not about BUYING music anymore. It's about ACCESSING and LISTENING--which is a big distinction. Make sure you're available wherever people might want to sample your music.

Don't think you have to do everything yourself. If you don't already have a manager, get one. If you don't have a publicist, start looking. You need help cutting through all the noise.

Although radio airplay is hard to get, you still should give it a shot. Look into hiring a radio plugger to get your music placed on specialty shows. Don't ignore public radio, community radio and campus radio, either.

Play live as often as you can. There's nothing like a group of strangers to give you feedback in real-time.

All that being said, let me post this on my social streams. That's good for at least 100,000 people. Good luck!

Love love the start of this and then again about 1 minute in and the ending.  Reminds me of Robbie WIlliams.  Wasn't a big fan of the sound/arrangement of the chorus to start ("nobody ever tells you"), but growing on me :)   Otherwise while lyrics not included, from what I can hear, I really relate and it makes me want to play the song over and over.  Had to put my headphones on to assess mixing/mastering quality, from my desktop speakers it didn't sound balanced, that might need to be further addressed. Send a high quality mp3 to andrea@aspenbeat.com with "Fluence Request - ARTIST NAME - TRACK TITLE" in the subject line and I'll look to include on playlists and shows.  Are you looking to invest in a promotional campaign for PR and streaming?  If so, get in touch, I've got some ideas that could be further discussed.  Thanks for your submission!  
This is a great track. I was hooked from the beginning finger pickin goodness and then the initial lyrics about brain and wrapping it in cellophane. You have a tight sound. I suggest you seek out to Brian Furano who is involved in Edward Sharpe and the Magnetic Zeros in LA. I think you guys would have an overlap with their fans. You may not dig them, which would be natural, so no problem. I'm going to recommend some folks on Fluence that I think would be helpful for your promotion. Reach out to Nate Maingard and Brian Hazard. Ari is great too. Good luck with your promotion. I'm sharing it to my followers.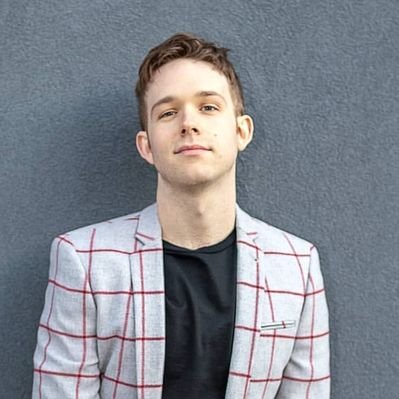 I liked the harmonious vocals on this, and while I felt that the song was fine all around, it didn't really stand out to me. You're clearly a talented songwriter and player, but something else--that "X factor'--is needed to separate your work from the crowd. 
I dig your voice and the overall vibe but i feel like less of a clean sound would do your voice more justice. This is so polished. Kinda want something a little rawer... something stripped down... just you and a guitar, minimal overdubs. Something like AA Bondy - American hearts lp. I'd be curious where you go from here... keep me in the loop.

TK
I enjoyed this song and found it to be honest and refreshing plus your voice is a definite strong point. In terms of promotion, it depends what you have in the pipeline but if you're going to be playing shows and working on an album or an EP I would suggest hiring a publicist. You clearly have an impressive track record with your music so far based on your bio (which is quite well written btw) so I imagine it would be worth the investment hiring someone legitimate to push your music to the masses. This can be hard to do once a song is already released so I would suggest it for your next project. In the meantime, consider making a music video for the track and pushing the song to your contacts at radio who have already supported you. Best of luck!
Really embraceable sound and song. Much to like here, well done production, arrangement, great tune.  Send a high quality mp3 to me at andrea@aspenbeat.com and I will include on playlists and shows.  Great job at SM and on website.  I see your note that you self-promote, if you want to expand beyond that, let me know, I've got some suggestions.  Thanks for your submission, good luck with your music! 
Good song.  What I like most is the guitar playing, arrangement and instrumentation.   The song is good, but I think the artists strength lies with production.   Seems like you are playing the right festivals and are in touch with very strong platforms.   The artist should look at indie PR companies.  They can help promote the album and releases further.
Gosh, Patrick, you sure know how to tug at my heart-strings.

This is absolutely beautiful...

Definitely sharing...and this song better find its way into my inbox pronto!

love it!
V
Would love to hear this mastered/remixed, it has potential.  Nice job on vocals!  There's just something that feels off balance to me that needs to be changed before it can be considered for play.  
This is the second song I've listened to from you, would like to hear your other tunes as well.  Please send a link to your release to me, andrea@aspenbeat.com.  Thanks for your submission, good luck with your music.   
This is beautiful...Everything about it just sits in the right place...Absolutely love your vocals...Perfect...
Love how they are recorded...Intimate, up-close...Really fits the mood of the song.
I could listen to this song all day....I need a good quality MP3 for my show...Also, I think this would sound so amazing stripped down...Would love to feature you at Desert Nights? Where are you?
With its creaky acoustics, solemn piano, and sliding twangs, Patrick Joseph casts a wonderfully mysterious melancholic feel throughout the captivating "Setting Sun". I really love the trickle of piano just past the one-minute mark combined with the caressing backing vocal touch (the atmosphere reminds me of Radiohead's more gentler yet powerfully atmospheric efforts). I'm not sure what the instrument/sample is -- sounds like a sliding guitar sampled, or perhaps a voice altered. Either way, it's an absolutely gorgeous complement to the delicate yet powerful accomplishment that is "Setting Sun". Fantastic work! I'll be posting this in the near future on Obscure Sound, for sure. Reach out to me at mike@obscuresound.com if interested in details (success stories, rates) on my digital PR servicing.  Great work, a thanks for the submission! -Mike
Your sound is fantastic. The mournful, melancholic acoustic guitars really draw out the meaning of the song.
This is a really great track. I like the softness of the instrumentation against your vocals here which suit the slow rhythm of the song. The guitars are very raw and give the number a very stripped back feel. I also really love the interjecting piano which sounds quite similar to the piano arrangement in Need You Now from Lady Antebellum and it does for your song what that did to the Lady A track really nicely. I think the piano is the hook in this track but is wisely not overdone and remains quite subtle. This is a really great track. Looking forward to hearing more from you Patrick!  Email me at brendon@renownedforsound.com.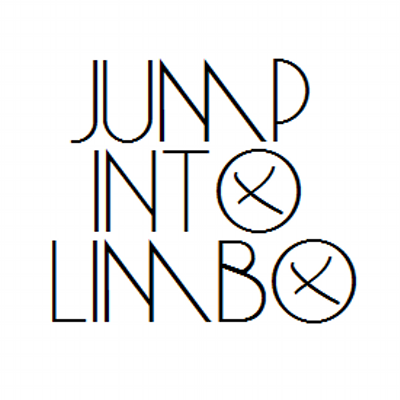 Right, you wanted more on promotion and exposure: I would say that your music needs to be more refined for it to get the attention it deserves, OR if you don't want to rework it, be more intentional in its delivery. There's something unfinished about this song that makes it seem more of a demo than a complete one. What's the story behind that? I hope you're a good storyteller with an EPK that has more substance and content to make up for the vague cover art. If you'd submitted this song to my music blog, I'd ask for more information to promote it on my #IndieTuesdays series, but I wouldn't exactly think that it would have that much traction to gain popularity. 

I love the honesty and emotion that you've put into this song, but it's a unfortunate that I take a bit of issue with is the echoey production that you've put a bit too heavy of a hand onto the rest of your music. It's masking the rest of the music, which can carry quite well without that. I'm not sure if this is a production choice - an effort to go the more electronic route? I'd say to do what you do better, which is a more indie pop folk sound. 
This is a nice tune. My first impression was that it reminds me a little of some of the slower Radiohead songs, with the chord changes, the melody line, and the subtle ambient sounds in the distance. This is a good thing, because I am a big Radiohead fan. Having said that, you've got a nice sounding voice, and used some good dynamics throughout the piece. I checked out your website, and it's up to date and attractive. The music is recorded and produced well, and I like your sound. Keep up the good work, and I wish you success!
Definitely liking what I'm hearing, it has a lot of potential. I digged a bit through your Soundcloud and found some poppier tracks, but I still prefer this side of your music, more intimate and heartfelt. Have you tried to submit this song to dedicated blog like For Folk's Sake or to the folk section of Indie Shuffle? It's worthwhile to send an email. I'll give it a spin through our Twitter's profile.
I appreciate the provided description to know what you're thinking for in terms of Fluence reviews. I also really like the imagery this song builds on it's own, the production value brings the listener into the song. There's a certain connection provided musically and lyrically. Cool!

In terms of advice in promotion, a specialized indie publicist or independent college radio promoter could be great for you. This is definitely a niche market audience but they exist. I will try taking off a Facebook ad that is targeted to fans of The Hotel Cafe in LA and World Cafe in Philly, two venues that typically specialize in music with this type of vibe.
Beautiful melodic textures flowing with poetic lyricism. Nice work throughout. Sounds similar to James Vincent McMorrow in composition and arrangement. Would be a great indie AAA track for radio. Send me the track and album for airplay on my program. Contact info is in my profile. Great music!
Nice hook with "terracota army's on the run".

Songwriting:
Excellent, counteractive use of inner rhyme ("actor" with "distractor"). The lyric is your pen and sword. You write it well and stand victorious. (By the way, "Piece Of Your Love" is my favorite song of yours so far.)

Music arranging/performance:
I'm guessing that you performed or programmed all sounds since I see no other credits. Well done. The performances are clean and nicely close-miked. The breathy vocals are a good match for the mood of the song.

Recording/production:
As indicated above the close-miking really works well in this song, giving it a vulnerable sense to match the lyrics/story. The mixing is also slick and beautifully executed.

You have a wonderful, growing list of SoundCloud tracks, plus many other places on the interwebs. I also see that you're playing gigs, which is awesome. I imagine that your live sound is tremendous.
I love melancholy singer-songwriter tunes, and this one doesn't disappoint.  May need further mixing/mastering to be radio ready, is that possible for you to do? Some of the instrumentation (or possibly arrangement) sounds a bit out of balance at times (for ex, around 1:04), and makes it not quite radio-friendly.  Overall nicely done, love the vocal tone. Lyrics are a bit unusual but that could work in its favor.  Thanks for your submission, good luck with your music!
I'm gonna spare you all the superlatives...Don't want you to get a big head...But I truly I love this.
Can I please book you for Desert Nights??? You are exactly what I'm looking for....Where are you based?