Billy Preston
Title

Guitarist, vocalist, songwriter for memoryfield. Aspenbeat recording artist. Music is Life!

Website

Location

Utah
---
Recent Submissions
HI Memoryfield - I enjoyed the "large" cinematic landscape here - wish more people were doing this and the musicality as well!  Great video and nicely done.  For me, it's a touch outside what I'm looking for which is beat driven indie pop or more mainstream.  But I think there is a really great niche and areas of Spotify, and Apple and YouTube that are going to eat this up.  As far as promotion - I would spend real quality time in finding those channels, playlists and blogs that could support the video.  And then once you have that list you can start fostering those relationships and use again and again.  I'm also just about to post at my website at BenjaminGroff.com a whole directory of sub reddits and where you can find the right audience.  Lastly, I think a YouTube promoted video is going to really work great for you - just make sure you do tight targeting, interests, keywords (i.e. similar artists whos fans might like you, etc).  If you do that right you can get a targeted view for like. 02-.05 cents and it might converts some new fans and streams elsewhere.  Nice work - for me, personally, it's just a little outside my genre.  Hope it's helpful!
Great to see a Memoryfield song come across the wire! So epic. Grandiose. The production is crystal clear and the video production is spot-on (love all the backlighting!). And Robyn's voice fits perfectly into the sonic landscape.

The instrumentation is so well thought-out and appropriately portioned to enhance the moodiness and sheer power of the track. I'll dive in a bit deeper for a post about it on coyotemusic.com, but I'm so delighted to see this video and hear the song.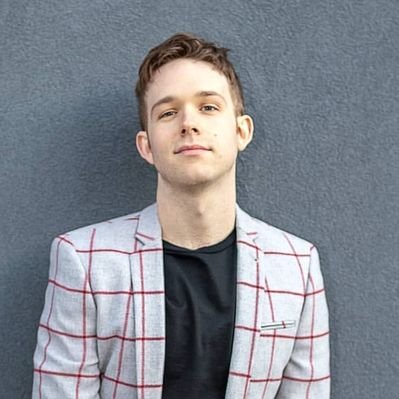 I liked this, but I can't say I loved it. It was certainly leaning into that dark field of rock, and I think there's a big audience for that kind of music. I'm trying to put my finger on what I felt was missing, but having a hard time doing so (this is art, after all). Perhaps it could have grown even larger by the end? I'm sorry I can't be more helpful. 
This is a really great cover. I love the female vocal and the instrumentals are tight and powerful.
Wish we could play it but we do not pay royalties on our podcast so we can't play covers.  I think you'll do very well with this cover though!
No real feedback or notes on this one. Just generally a really fun cover of a classic. No notes. Thanks for the submission!
Hey Memoryfield - thanks for the submission. Great pick in a cover idea.  Overall though, my feedback is it looks like this is a well produced, potentially expensive video and music production.  So, I guess my question is what the overall objective would be for putting the budget into a cover vs say original material.  I mean - don't get me wrong, I do covers all the time on my label, but we're also usually doing something really different or a twist on the song that's unexpected. I think this is a good cover for sure but for me at least, it feels kind of close to the original.  Or the other question is - why not instead just listen to the original David Bowie version.  From the female perspective though is cool though for sure.   

In regards to comments on promoting it - have you looked into YouTube video ads?  They may or may not let you promote it because it's a cover - but I think if you set up a campaign and even just targeted David Bowie fans or people like covers - you could probably get a lot of mileage.  

Hope it's helpful in the meantime.  Overall really nice job with this one and also great guitar solo!
Nice work. It's can be risky covering Bowie because of the iconic nature of so much of his music. But I think you nailed it. Good video, too. You're a photogenic bunch.

The question is "Now what?" This is a showcase for...what, exactly? That's the tricky thing with covers. They show you can play and can give an indication of how you look, but you also need to advance things with original material. What are your plans for a follow-up?

Give that a think. Meanwhile, I'll share this on my networks. That should be good for about 100,000 people.
Beautiful vocals and great video that's really representative of the era while having a touch of silliness to it.
A very enjoyable watch, I'd watch more from you. And a really nice cover too.
I'm not sure where you might get it promoted, other than doing your own promo to drive to drive views back to your YT channel. Maybe you would have success with non-music publications, like local news blogs? It strikes me you're aiming at a mainstream / not particularly music-y community, or maybe people that used to be into music. I don't know where covers bands get their promotion, but more general newsy sites feel like the right place. And your video is a very enjoyable watch, so that should help enormously in getting coverage. Good luck
I kind of like this cover more than the original song, though I don't really care much for the original. The video is sort of kitschy and cheesy, though sort of fitting for the track. The brass instruments were a nice addition. I think the old 70's style costumes and decor were probably the most amusing thing about this video.   
Love the groove of this song and the instrumental solo at the beginning. The vocal has a cool style, very rhythmic. We'd definitely like to play this song. Please PM us so we can give you instructions to send an mp3.
Light, airy, and danceable, "Wolves" has a natural home on Top 40 radio, vying for a not-your-everyday-Top-40 spot much the same way Lorde or Gotye did.   Overall musical & production vibe is reminiscent of Shakira but Iris' vocal takes a decidedly non-Latin turn.

"Wolves" has most every necessary ingredient with regard to its radio-friendly nature: the chorus hits quick (~40 seconds), a sing-a-long melody, head-bobbing rhythm, and the pacing of the stops in the chorus followed by the hook "We Run Like Wolves" will stick in your head all day.
Santana-ish but with a modern, contemporary twist. Not quick "Smooth" with Rob Thomas, but this could work at pop, some alt-rock radio (specialty shows, anyway) and could have a shot at AC. 

The song and performance is great, so that's not an issue. The trick will be to get people to pay attention. HOw will you convince radio programmers to give it a listen?. What's your marketing plan? Are you using a radio plugger? Have you got a social media strategy?

This song will also work better in some geographic areas than others: Florida, for example. New York City. Los Angeles. Puetro Rico. That might be where I start my efforts.
I enjoyed this song and felt it had a distinct originality and exceptionally catchy hook. It's not my usual cup of tea but it is undeniably a good song. Since you're asking for help promoting the song, I would say you're on the right path by having well designed, easy to navigate websites for each artist. When it comes to promotion, it depends what your goals are as I see you've released a lot of singles but don't seem to have an album or EP available so maybe that should be your next focus. Then consider hiring a publicist or pitching songs to adult contemporary radio that way you have a particular piece to promote. I would suggest making a video for your main single and playing out at as many shows in the region that you can. Start by building a buzz in your market and work your way outwards.  Bandcamp is another site worth getting your music on too. Best of luck!