roger kahlon
Title

Roger Singh Kahlon

Bio

artist, producer, vocalist.

Website

Interests

Location

new york
---
Recent Submissions
Love the groove on this. Well done vocals, instrumentation, production, arrangement, mixing, mastering -- it all draws me in. Might suggest shortening it a bit, but that's not an absolute necessity if artistically you feel its important to be this long (I start to move away from it about 4 minutes in).  Send a high quality mp3 to andrea@aspenbeat.com and I'll include on playlists and shows.  Thanks for your submission, good luck with your music!

"Feedback is an opinion, grounded in observations and experiences, which allows us to know what impressions we make on others". 
Sheryl Sanderberg, 'Lean In'

"Believe" is a wonderfully spacious track that sits somewhere between light electro-pop and suave alt-rock, with a jubilant chorus that rides nicely on multiple vocal layers and twinkling keys. The ensuing "Christmas time" chorus is particularly scene-setting in an effective way, the effervescent and trickling keys conjuring a winter-like soundscape, which works well with the yearning suaveness of the vocals. The transition into the chorus - "the first thing we need to do..." - is exceptionally well-done and natural-sounding. With the link between the captivating verses and infectious chorus being sound, it's not a surprise that the track manages to captivate me significantly. Very good work here -- look out for a post on OS in the very near future, and reach out to me at mike@obscuresound.com if interested in rates/success stories regarding my digital PR servicing. -Mike
This is a great track. Thanks for sending it to me. I like the way you describe it, "the first ingredient in love."

"I want to believe..." I like this soothing sound and song, only thing I would miss is a bit more funk to get me moving even more. 
On "Believe," Roger Singh Kahlon channels mid-2000's era indie rockers in the vein of Islands, The Walkmen, and countless others. While the songwriting and production are crisp and clean, and arguably middle of the road, there is a definite indie-rock sensibility underlying every note played and every lyric sung. The overall effect is a relatively stripped-down lo-fi late night crooner jam of the highest caliber. While the refrain is repetitive and fairly simple, it is equally memorable and hypnotically entrancing. The stacked layers of vocals sweeten the lead vocal tremendously, and effectively serve to keep the vocals front and center in the mix at all times.
This is great! I had no idea what to expect, either from your description, SoundCloud, the artist (your?) name, or the artwork. Your brand is rather indistinct!

I really enjoy your distinctive vocal style and the luscious bare bones arrangement. Vocals seem a little out front in the mix, but I can live with that. 😬

You could get away with trimming away a good minute from the final third of the track. A radio edit perhaps?

Regardless, it's a solid track! I'd be delighted to share it with my followers on Twitter. Thanks for sharing it with me!

A couple suggestions for future Fluence submissions:

1. Include the lyrics so we can follow along (I understood them just fine, but wasn't always focused on them)

2. Include a short, catchy description of the song or act that's easy to copy/paste for social media sharing. That way we don't have to strain our brain coming up with something clever, and you get to choose how you're presented to the world.
So happy to get this submission!
Just when I thought you couldn't top your last one, this one comes along and it's a beauty!
Really great work...I'd love to play this on my KCRW show, so please email me a DL link.

Thank you!
Thanks for sending this across Roger - I actually listened to it a couple of times on separate days just to try and see if my opinion changed; fortunately it did. At first, I was concerned at the feel of the direction it was going in, but second/third plays shifted me out that mindset. A nice piece of light production there (thinking along the lines of XO/Leo Kalyan etc). I think hone this style and you could see the blogs starting to hit you up!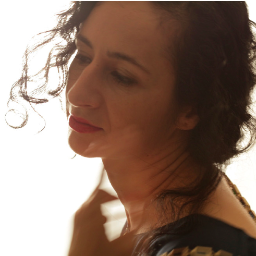 Hi Roger, 

Thanks for sending me your new track! I guess the best advice I have for you is the same advice I gave for the music you sent me in June... it's always worth the minute or so of your time to upload new music to your AmazingTunes.com profile so that our Amazing Radio DJs can play it if they like it.

Everything they play is hand-picked by each individual radio DJ, so you may also want to Tweet the AmazingTunes link to an individual who you think might be into it.... I'd suggest Frank McWeeny. Feel free to say I suggested you share it with him, but the beauty of our radio station is that the DJs are 100% free to play or not play the tracks on each of their shows... 

Here's Frank's show page:
http://amazingradio.com/shows/frank-mcweeny

Thank you again,
Ysanne

Phenomenal vocal layering is one of several production standouts throughout "Dancing/Alone", an enthralling electro-pop stunner with heaps of club-bound potential (either via the original or imminent remixes). Roger Singh Kahlon's various vocal techniques - from the whimpering plea of "I don't want nobody dancing with you" to more soft-spoken moments of infectious seduction ("without you, baby, dancing alone") - are wisely incorporated into several overlapping layers. The track flies by, largely as a result of the oddly infectious tendencies it touts; "Dancing/Alone" is nocturnal-sounding but also with a hint of bright pop effervescence, a la Hot Chip. Great job -- Look out for a post on Obscure Sound in the near future, and reach out to me at mike@obscuresound.com for details (rates/success stories) regarding my PR servicing if interested. Thanks for the submission. -Mike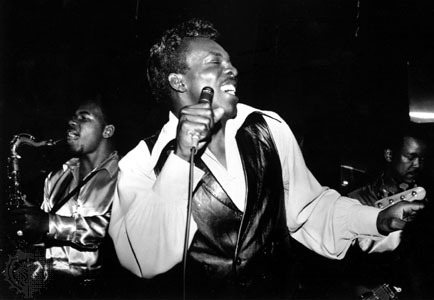 More laid back grooves from Roger Singh Kahlon. A perfect late-summer song (I've included this track in my new Summer's End Beach Party 2015 playlist on Spotify: http://spoti.fi/1Lv4Mws). I love the vocals (which are reminiscent of Frank Ocean or Mike Snow). Another great track from this artist to keep an eye on!
This is a very sexy song.  I love it.  I would love to play it on the station.  I would have liked to see a stronger song progression but all in all it is a really solid song. Good job.  
The production and vocal is nice, it maybe veers a bit too far in to the commercial side for my taste but it's a smooth track. Best of luck with the release, will add to our singles review pile. 
I love this. Thank you for sending this to me. The submission is great and a situation many people can relate to. I dig the vibe, tempo, textured sounds, and writing of this song. Great work! If you send this to Ari (I'll recommend a few folks) make sure you paste the lyrics so people can read along and give you feedback or connect to the submission more. I'm sharing to my followers.
Definitely option #1! I'd need a drink.

Really love the vibe of this one. It's downright sinister!

The kick may be a little heavy, with too much sub, but it's hard to be too critical through SoundCloud's encoding. Professional mastering could clean that up and provide a hint of glue that I feel the mix is lacking.

The vocal intonation is a little questionable right through the start, but the character shines through. 

I wasn't ready for it to end! I would've preferred an instrumental section, or some sort of break.

That said, I really enjoyed it! Thanks for sharing it with me. I'll definitely share it with my following on Twitter.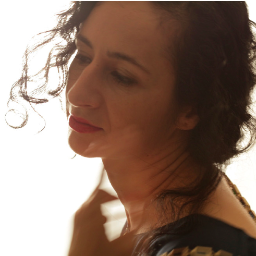 Roger, I love love love this, and I just wrote a full review for you via the official Amazing Artists USA profile here on Fluence, so I'm going to keep it short and sweet here.

Yes! Love it! Please check the full story and my suggestions for radio promo on my first review to your submission.

Thank you!
Ysanne
Hello Roger, 

I'm a sucker for all things mermaid, but more than that, I'm loving your track for its fluidity and expert production, and for the originality of the lyrics. You've taken on a classic storyline that's as ancient as the oceans, but it's fresh, urban and reimagined. 

PLEASE please upload it to AmazingTunes.com so we can play it on Amazing Radio, which is a 'real' radio station on air in the UK, and streaming worldwide via their standalone app for smart phones.

We play 100% new and emerging music, which is unique in the world for radio stations.

Here's the FAQ's please let me know if you have any other questions:

http://amazingtunes.com/faq

Also if you'd prefer, I'd be happy to host a profile for you under the Amazing Artists USA banner, which is here:

http://amazingtunes.com/amazingartistsusa

Thank you!
Ysanne
The beat feels liquid like, like waves crashing against the beach which is the perfect vibe for this song. I love how it's mellow and it feels sad at times. By about the second chorus it's inevitable that I was singing "I'll catch you on another wave". It's a good and catchy song with a message that feels like pain. It's relatable for many people I imagine. Great work on this one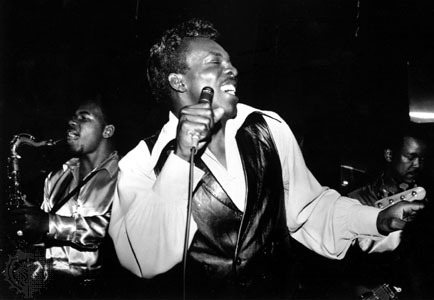 I like the electronic mix with the front and center vocals. There is definitely a hypnotic quality to this song that is reminiscent of riding a wave. There is also something haunting about the background vocals around the 2:45 mark. This sounds like the work of a mature artist finding his artistic groove. I will definitely feature this track in upcoming playlists. Thanks for sharing.
This song is incredibly sexy and the lyrics are amazing. However in its simplicity I feel like something is missing.  It is a really good song and I like it but I also think it falls a little flat.  I am not sure what that missing piece is.  I would love to hear a remixed version of the song.  
I love your description of this as 'future soul'.  This song has lots of rhythmic charismatic charm to it, yet a bit discordant and 'futuristic' at the same time.  I'd like to hear more music from you to understand more about your style and what you're producing, get in touch with me if you are interested in further feedback/discussion.  Thanks for including the lyrics, really helpful.  And thanks for your submission, good luck with your music! 
This is great Roger, really, really great. Massively digging on this one. It's probably a bit more 'lo-fi' than we cater for however it's a perfect summer/late-night accompaniment. Please can you send our editor more information about yourself? wayne@stagedoor.fm

Thanks!
Thank you for submitted your track to me. It's suuuuuuper ambient - the vocals remind me of Jamie Woon and the percussion sounds interesting, I want to know what it is; it's executed well. The track itself is a good one: ghostly, hypnotic, like really chilled hip-hop and really really current. Although it's repetitive I really like the hook and the singalong factor is high here too. Simply, cool as ice-cold ice - can't fault it really! Well done.
Wow. Superb choice of synths. Spent the first listen purely relaxing. Okay diving in.

The unique blend of textures combine beautifully with the lyrics and message.

A small bit of feedback: because the vocals do such a good job of staying in tune while meandering close to the chords throughout the piece, the one cut at 3:05 - 6 stands out as falling slightly flat.

---

The faded background vocals around 2:33 bless the soul. 

An aura of peace surrounds the mind, allowing us to float sublime in this uplifting experience.

Would love to include this in a playlist and a post. Please feel free to send a FLAC/WAV to music@awakingdreamer and I'll tag you once it's up. Thanks again for sharing.

Probably the best thing I've been submitted here. Instant love. Drifts between a series of things I love and is a typical "internet" song that can find its way to a bigger crowd with the right push. All you maybe need is a bit of a wow-moment - right now the song is really strong overall but there's no real ear-catcher, if you get what I mean. Like the moment you realize it's an amazing song - it misses that.

Get the right PR & start building bottom up - like I said, this is the kind of thing that needs to start a life on the internet before it can head elsewhere.

Really excited to see where you go next.
Thanks for sending this to me. I think you should put your lyrics in the description of this submission. I like the mellow soulful nature of this track. It's a mellow track that may work well with the Chill playlisters that are on Fluence. I would search for 8tracks and check out the profiles of the playlisters that may be a good fit. I'll put some in the referrals as well. The songs gets more interesting near the 3/4 mark and beyond. I like what you've done with the song, but I want more from it. If it had a beat and rhythm that would grip me more, I would listen to it again and again. 
Man, I love that kick. Only a fellow producer would say that, right? I love the rest too! The rhodes is particularly cool, and the flavor of the vocal hits the spot. But really, it's all about the vibe, and I'm happy to be swimming in it. ;)

The only criticism I have is that the held note on "wave" at 3:03 is painfully flat. Ouchie! 

I followed and reposted on SoundCloud, and I'll share it with my Twitter following on Sunday. Great work! Thanks for sharing it with me.
This is great!
Digging everything about this. Production, vox, lyrics, mood...all of it.
I need this MP3 for my radio show...can you please message me for details on how to send it?
Are you making a video for this? I'm getting some serious underwater slo-mo music video cravings for this track...

Definitely sharing this...and can't wait to hear more!