Joel Rekiel
Title

Artist Management | Music Marketing | Career Catapult | Music Business

Bio

Co-Founder of BLDGBLKS Music Company. A Denver based music company helping create sustainable careers for our clients in the entertainment industry.

More information at www.bldgblksmusic.com

Also work at The Spot Studios, Denver, CO. 
www.thespotstudios.com

Website

Expertise

artist management, music industry, music producer, live shows, music production, social media marketing, artist branding, artist development

Location

Denver, Colorado
---
Recent Submissions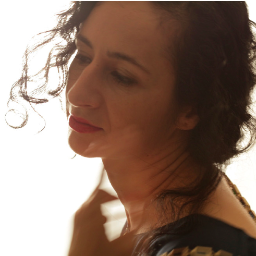 Good to see active images of a strong female. Looks like the storyline is about her healing from being broken., from the bleeding in monochrome to a stronger rising in technicolor.

As for your second question, that's what I do, but it's not a case of simply suggesting contacts. It's a case of a deep consideration of each brand's needs, and if your offering something. Within the constraints of this video's duration, it's impossible for anyone to come up with a cohesive strategy, and simply dropping a name without a plan is the best way to annoy a busy brand partnerships manager.

Feel free to connect if you'd like a personal consultation about this, I'm available via http://cherryplum.media for hourly Skype consultations at $125 per hour, and have a great success rate.
This is a beautiful tune. Thank you so much for sharing. I dig the simple instrumental and the vocals are quite good. The chorus jumps out nicely from the mellow orchestration. Have you thought of doing a remix that makes it a bit more of a dance track? I think the vocals work so well with the chorus that it is almost a disappointment going back. The rap is a cool addition and definitely flows. Again, really dig the tune. I guess my only critique would be that I think it could really pop at a faster pace. Thanks for the great work. Cheers. 
On "Anything" by Mawule featuring DJ Zenas, Mawule delivers silky smooth vocals over tight, piano-driven beats. On the one hand, this song is pure pop in the purest sense. On another level, "Anything" is a club-friendly banger that happens to have an incredible pop melody at its core. Regardless of which side of the divide you subscribe to, there is something for everybody to enjoy with this song. Rounded out by one of the tightest Drake-quoting rap verses since the aforementioned rapper dropped his VIEWS album last month, and you've got all of the ingredients for song of summer 2016. Do yourself a favour and turn this one up in the car on the next beautiful day.
This was a really great song. The smoothe R&B remind me of my child hold. Listening to these types of songs always made me relax even if I didn't know the stories back then. Theres something relaxing and nostalgic about this song and the beat is head bobbing good. Thanks for giving me the opportunity to listen to this really great song.
Nice, smooth vocals. The chorus is very catchy and I like the arrangement how it pulls back during the verses and fills out during the chorus.  I think this has hit potential. Unfortunately, I can't play this on our station as we only play female artists. Good luck with this track.
Thank you so much for sending this.. love the vibe and style of the music.  I think the overall song shows many strong points with great r&b vocals and an overall quality of clean production and smoothness. I can hear it catching onto Pop Radio, as the sound is complimentary to current mainstream rotations but with it's own uniqueness that stands out on it's own.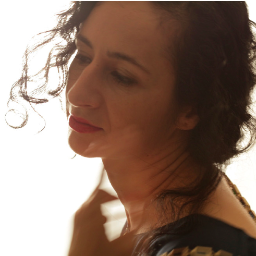 1. What are your thoughts on the song and production?

Super slick production, but with a heartfelt vocal that injects the drive-time friendly format with soul. Love the organ sound and clicks that give it a second hook, after the vocals.

2. Is this song something you would normally listen to or share through your network?

Yes, this song is PERFECT for Amazing Radio. PLEASE upload it to the sister website http://AmazingTunes.com so that it can be played on-air on UK radio. FAQs here:

http://amazingradio.com/help/faq

3. If you could give a two sentence description of Mawule's music, what would it be?

Joyous pop song with a soulful message of humility and compassion for our mainstream experience of romance. A message of love over commercialism, such a cool theme for a pop song, and the antithesis of bling culture in so much chart-friendly music.
first of all, I should say this is perhaps a little more "pop" than what I would normally cover. Having said that, I really enjoyed the track and in particular the arrangement and vocals 

As mentioned the voice sounds great on this recording, I listened a few times in a row without ever feeling like I was getting tired of it. I'm not sure if it's a deliberate decision but the decision to leave the fancy effects on the vocals fairly low in the mix was great. It gives the vocals a wonderful warm restrain.

The finger snapping at the start gives the track a good foundtion and keeps the intro from being too sparse and leaves the track ideally placed for the "drop". A little word about this; the crescendo leading to this moment works well in building tension coming just at the right time. The rapped vocals also work well and don't detract or distract from the shifiting the focus suddenly. 

A slight critique I would provide is that some of the more electro sounding keyboards in the intro are perhaps a little at odd with the warmth of the composition but this is a slight point really. 


Positive and upbeat with a toe-tapping beat and nice melody. Good song to jam out to and pick you up.
1. What are your thoughts on the song and production?
It depends on what your goals are. I'm going to answer as if your goal is commercial success, as R&B pop is a very commercial forum. In this context, i'd say the song shows potential but isnt quite ready for prime time yet. I like your subdued vocal style--your voice has a nice timbre to it. But the production left me a little flat and the rap left me flat too. Production needs to vary tempos and build--more on that in my feedback section, below.
2. Is this song something you would normally listen to or share through your network?
Not at this time. I'd love to hear another go at it though, if you decide to incorporate feedback. 
3. If you could give a two sentence description of Mawule's music, what would it be?
I'm not comfortable pigeon holing the music like this, at this time. Right now it's amateur R&B/pop that shows some potential but still needs some work to be a great song, as opposed to just being a good song for an amateur artist. 
Feedback: around :53, you have a beautiful caesura/pause and then open up into the melodic hook that goes through the song. My two cents is, keep building on this, so that at a later point in the song (say around 2:47 when you come back to it) you can really open up that seem--let it soar. As a case in point, check out how Ellie Goulding builds the hook on "Love Me Like You Do" ( https://www.youtube.com/watch?v=AJtDXIazrMo )--check how it pauses and then soars at around the 2:00 mark and then how it repeats but even bigger, even more powerful at around 3:15. People want to be moved in a song--not just by the lyrics, but by the music pulling and tugging them to different places and feelings. 
Also, just another thought: you focus heavily on your Ghanaian heritage in your bio, which is cool. Havr you thought about weaving some subtle elements of the incredibly rich Ghanaian musical tradition into your production or stylings? I'm not saying you have to sound like a classical Ghanaian singer. But a little instrumental or production nod might be something fun to explore. i think it's an opportunity to possibly differentiate your sound a bit, and deliver music consistent with the narrative you're offering in your bio. 
Great production for a smooth R&B Pop song.  The energy of the chorus in particular jumps out.  This would work through our independent music network
Mawule has a sweet yet sultry sound to his voice.  The listener can truly feel the emotion in the lyrics.  The balance of mellow and excitement in the song keeps the attention throughout.


Forward thinking melo-groove enriched with a subtle hint of sweetness. This is a very dynamic bass groove that propels us into the future of harmonic auto tune overtones. Great tempo and a magnitude of emotion. Bold choice to layer the entire vocal with harmonic richness to allow it to sit right in the pocket with the millennials selected preference. The rap definitely works but would love to hear him rip the entire track on the remix. Will be waiting so patiently, hopefully for more to come. 
The theatrics of the video are great, but for me, just a gimmick if I need a reason to listen to the track -- which I don't.  Vocals, drums, arrangement, production -- everything is right on for what it is, ie, good old well-done grunge/indie rock.   Send a high quality mp3 to me at andrea@aspenbeat.com with 'Fluence - mp3' in the subject and I'll include it on shows and playlists.  You all rock it, and I like you even without the costuming/theatrics (which may draw fans).  Ever up in Aspen?  Let me know if you are so I can help promote.  Thanks for your submission, good luck with your music!

"Feedback is an opinion, grounded in observations and experiences, which allows us to know what impressions we make on others". 
Sheryl Sanderberg, 'Lean In'
  

I would have loved a bit more of an intro/background on this piece because I like to have context for what I'm watching and listening to, but that's just personal preference. I was really into this track and definitely got a strong 90s alt-rock vibe from it. I liked how polished the video was though the costumed people in the tent bit kind of went over my head. I preferred the shots where it was just the band playing. Overall though I think you guys have a great sort of nostalgic sound that I think could definitely have wide appeal!
- Very well made video
- Very interesting and held my attention
- ambient opening really makes the first "drop" stand out
- honestly sick video
- face paint is really cool
- singer has a nice voice
- song has meaning
- continue to spread this around and gain views on the video. Also try to possible send it around to come local blogs and see if they can post the video on their sites
- got me interested in checking out more of your music
- would love to be sent more songs to listen to 
- overall great track and video 


The sound is impressive. The video is incredibly creative. The story behind the video and the music is even more impressive. All of this leads to more intrigue in who you are, what other music you have, and what other ways I can experience you music. Kudos on building the intrigue for your music. Great presence musically and brilliantly orchestrated in your video. Killer costuming and sets. And the stories of doing this is such a frigid climate is amazing. Love it! Please send this on to me for potential radio airplay and blog feature.
Truly unique music video.  The use of interesting visuals and camera movement keeps interest right where it should be.  Everyone involved did a great job but I still don;t believe it was made for $22, lol. The emotion of the song spills through the speakers in both the vocals and weeping guitars.  The grunge-folk genre is taken to new heights by Open To The Hound.  Great stuff.
On "Liquid Lady" by upcoming indie rockers Open To The Hound, the band weave a five minute narrative of jam-infused rock lyrically steeped in heavy symbolism. This riff-heavy song is propelled forward rhythmically by a robust rhythm section and an unrelenting electric lead guitar melody, not to mention the impassioned lead vocal melody. At times sounding like Neil Young & Crazy Horse riffing off on tangential solos and jams, everything nonetheless hangs together musically on the strength of the musicianship underpinning all of this unstructured musical exploration. A definite rock jam not to be overlooked.
First off, let me say the meaning of your song is something that everyone can relate to. I personally think there's too many songs about longing, when just following your heart seems to be the way to go. Enjoyed the mixture of the female vocals along with the collaboration rapping. I can hear this becoming popular with a pop audience because the lyrics are truly representative of the mainstream and how most can feel. Nice work!
Excellent, very well done audio and vocals were crystal. Rap vocals fit the song to a tee and the studio mix was one of quality especially in getting the singing out at just the right amount ahead of the music.

Surely would make a good club song.
Fun, upbeat, zesty EDM with a pop sound that will stick with me for the rest of the day. Wonderfully inclusive with the hip-hop verse hit the spot.
Well produced, sung, and executed electronic pop dance-club hit-single sound.  Much to like here!  Sam's vocals remind me a bit of Colbie Caillat's sound --her voice could do well in many different genres (ex singer-songwriter, country).  Rapper Hypnautic and Spot Studios arrangements add much to the esthetic here, and bring the energy that makes it a dance hit.  I'd love to hear even more passion/presence in Sam's vocals, they're great.  No direct suggestions for bloggers/influencers but immediately what comes to mind is a DIY or PR agency effort to see how much of a following you can get from local/regional DJs at dance clubs and the LGBT community.  Hope that's helpful. Thanks for your submission, good luck with your music!
Always exciting to see a very young guy take an interest in rock n roll but in JACOB's case it's more than just an interest. The passion is obvious. The music in the background sounded strong and well produced and I would've liked to have heard the song itself as opposed to the spiel - although it was a good spiel. While there are no funds on my end to help out ROCKWIRED .COM and ROCKWIRED MAGAZINE would be very interested in helping out with podcast coverage, entry into our Artist of the Month competition and inclusion in our monthly magazine. 
Hey I really enjoyed that and the video was professional and well done.  You've done a great job there.  Would love to see someone in your age group "bring back rock and roll".  That's the music of my generation and I'm glad to see the younger age groups still getting into it.  I will share this with my modest Twitter network, but just a word of caution...  My group has attempted a total of three Kickstarter campaigns in the past few years and we failed on all three.  We got closer each time but ultimately failed to reach the funding goals in the end.  I found Twitter to be the least effective of the social media platforms but others have said it worked for them.  Facebook seemed to work a little better but only amongst people who really knew us well and had personal relationships with us.  Focus on those people who know you best at the beginning of your campaign and that will have a more positive impact on those who don't really know you at all but still see your campaign.  People are just psychologically hardwired to want to back something that appears to be succeeding already.  Most people aren't leaders, they're sheep and they will follow the rest of the herd.  That's just how it is.  So get your numbers up with friends and family first before you start spending ad money on the masses.  Thank you for sending your material to me.
I love your commitment to your music, it's inspirational. Your talent, goal and vision are clear. It appears that you could use further networking, connecting and marketing of yourself and your music within the world of rock and roll that you are looking to 'bring back', would like to hear more about your vision for that.  Are you interested and ready to put yourself out there further with the assistance of professional publicists and marketing people? If so, I've got suggestions, we could chat further.  Yes, absolutely, you can play a role in 'bringing back rock n roll', but a further pragmatic question for me is, where in the world are the fans and the world ready for what you are bringing? Where are the best places right now to start?  

There is a saying in this business that great songs (and great musicians) have a way of being found, so keep on developing and defining your sound, your music, making it better, making it great, so it can't be ignored.  You've got the talent and the obsession, keep on!  

Thanks for your submission, hope this is helpful in some way, and good luck with your music! 

This kid is 16? VERY cool. That alone is good for (and don't take this the wrong way) novelty value. I'd think that larger acts would be most interested because (a) the music is solid; and (b) he's young enough to not to be a threat to them.

I only know of Canadian agents and managers, but if you're interested in some connections, email me at alan@alancross.ca

How's this for a one-sentence description: "Is this 16 year-old the next guitar hero?"

As for advice, get good management and legal representation. And for the love of God, do NOT shirk your education. This ain't gonna last forever.

I really liked this track and knowing that Jacob is only 16 only makes this even more impressive.  I was immediately hit by the all around great production and professional sound.  Jacob has a lot of talent and it's exciting to hear someone so young writing and executing their own rendition of such a definitive classic / hard rock sound.  I think there is a lot of potential here and with a lot of hard work and the right opportunities, something could really pop. 

To answer your questions: 

1. Yes, as long as the live show / look is developed that there are a lot of newer bands and classic bands that Jacob could open for.  It's best to work on honing your live show in your immediate region and expanding / getting on the right bills from there. 

2. You should focus on your local markets first where it's possible to build a name from the ground up.  Try contacting local promoters, venues, radio stations etc. and keep working to get that right opening gig.  

3. High octane rock n' roll that pays homage to the greats and possesses an exciting, youthful energy. 

4. Keep up the great work, don't give up and be willing to give it your all.  It's already impressive to see a modern website, music video, plan for a single release / kickstarter campaign, etc. but those things are just the beginning.  It's better for an artist to hone their sound / identity to the way they truly want it and not be thrusted into the spotlight and be a flash in the pan.  Jacob is still very young and the sky is the limit!