Real Roger Houdaille
Title

Powerpoprockproghead

Website

Location

Miami Beach, FL
---
Recent Submissions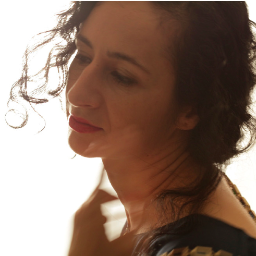 * What genre / style would you place the track in?

Shoegaze, psychedelic

* Any soundalikes that come to mind?

Vocals John Lennon in the 70s, Coldplay Clocks Piano riff, Dandy Warhols psychedelia, BRMC bassline

* Any recommendations on PR / radio / licensing / labels to work/pitch?

Amazing Radio in the UK, access their playlist via amazingtunes.com

Licensing via a new company who are seeking (as opposed to most sync companies) quicksyncmusic.com

* What type of things to focus on most when working with minimal resources in addition to any general thoughts on marketability as well as any feedback on song, lyrics, mix, production will be appreciated. 

It's great, and you know it. Has all the elements needed to work, now just required the sell and strategy,

Alas, you cannot just work on one aspect. In order to get a sync placement, it helps to have press and downloads. In order to get them, it helps to get a placement and radio play. If you would like me to spend an hour with you to consider a multi-tiered strategy, feel free to reach out via my consultancy at cherryplum.media and we can create one, but I'm out of ideas for a quick fix.
I'd love to see you guys live. You guys are having tons of fun and hanging out in cool places. This is quality DIY. If you're ever in the SF Bay Area, please give a shout out. I've recommended a few people below who may get involved and promote it.
I really enjoyed the song.
Lots of cool hooks, great energy, well produced.
Great vocals and harmonies.

For my world of music for Film/Television there may be some usage possibilities.
Perhaps an indie Film. Looking forward to checking out more about your band and your music.
All the best,

Pedro

Ex Norwegian deliver two-and-a-half minutes of pure garage-pop glory with "On the Sidelines." Infectious as hell and lyrically clever to boot, this song is packed with hooks and memorable riffs, with a driving internal momentum that propels the song forward. The split male/female vocal harmonies in the chorus are easily one of the most memorable aspects of "On the Sidelines." Sadly, this song ends almost as quickly as it begins, and the listener is left begging for more!
"on the sidelines" possess a retro charm reminiscent of 90s/early 00s guitar rocked. The track comes across as a sugar sweet hook filled alternative anthem. The dual vocals work great and the fact that they aren't "perfectly" aligned adds to the previously mentioned charmed. 

The breakdown on the 1.33 mark is immense although I might consider toning down the guitar jangle around the 0:55 mark. 

Overall the track ends so quickly that I found myself playing it again. 
Ok let me start this off by saying I'm not a huge fan of "dance rock"… which weather or not you consider yourself to be filed under that genre or not, it's my closest reference point.  But you guys sound good considering. A bit "happy" for my taste… I would like to hear from Gang Of Four (check out their record "Return The Gift" - study "To Hell With Poverty". It's an amazing song that balances having balls and being dance-able.

All in all…. like I said above, you guys sound pretty good. The recording sounds relatively pro… although I'd like to hear you guys with a bit more grit. A bit more raw…. a bit more like a band playing live in the same room. I'd like to hear a song from you guys that isn't this upbeat and happy…. something a bit darker…. I'd like to hear you guys get a little more angular, angry and bold. I just feel like I've heard the vibe from this song a million times before (and I wasn't impressed any of those times), feels very safe and starbucks-ish. I'd like to hear your singer dig a bit deeper on her lyrics and her delivery. I wanna care about what she's singing about…. I want her to make me care!

But the reason I want to hear all these changes is cuz you guys are half way there… yer way ahead of 90% of the bands I hear on here. So what I'm saying is DONT GIVE UP! The people who "make it" are just the people who never give up and who keep creating their art no matter what… cuz they have to. And those are the people that blossom and become interesting. Or at least this is what I tell myself….

Keep me posted on future recordings…