Human in Bloom
Title

Human in Bloom

Bio

Human In Bloom.

A humble collision of crashing sounds and galactic ambience, the music is well driven, threaded with some bass-heavy fun. The sound of whirring spaceships and alien invaders. They're standard-rockers, and psychedelic enough to the point of return. 

Delivering a message that shows homage to the unexpressed angst of a population, as well as its mumbling, musical gibberish.

Coming out of Wiltshire/Melbourne/Sicily and Milan, they have been variously marred by Coma, Cancer, Family bereavement and Visa issues and have only recently come back to speed… 

Now, they have finally lost all comms with home base and crash landed in London.

Influenced by Queens Of The Stone Age, Sigur Ros, Placebo, Depeche Mode and many other artists with little or no correlation to each other… 

They come in big, and go out with a bang.

Website

Location

United Kingdom
---
Recent Submissions
If this doesn't win some awards and make waves on the sales charts there's something wrong with the system. What a poignant well presented story of the plight of the common person. You are so right in telling it from the side of the nameless and faceless because they ARE also voiceless. 

This joint catches a 5/5 for me for cinematic visual and spot on presentation of issues. Vocallay masterful in both timbre and intonation. I BELIEVED you, andfelt your connection. Brilliant arrangement and kudos to the director, videographer and editor...
Love the tense opening with the muted guitar and megaphone vocals. A very minimal approach which opens up very subtly and gracefully, adding more elements in with ease. The overdriven hook in the middle is catchy, it could be slightly more anthemic, but for this early version it works. Sounds quite a lot like Stereophonics and other late 90s indie bands in the chorus, which is a style that has made a successful revival in recent years. The vocals are brilliantly woven into the song, however I would say the lyrics need tweaking as they seem quite cliche. Apart from that, a really brilliant track. Please send more material!
Nice relaxed and chill vibes to the song -- cool effects in the video with the way things are projected on to people.  Reminds me of some older 90s electro/grunge stuff like Filter or Helmet. etc.  
Creaking guitars and subdued vocals give this track a mysteriously inviting feel, with the warm synth warble around 00:37 showing a nice developmental prowess. Transition to hook around 00:50 is preceded nicely by the barren and semi-creepy acoustic twang, which is a great production choice for going into the confidently suave chorus, where crunchy guitars and emotive vocals collide nicely. Reverting back to the verses, I'm really digging the sporadic bass bursts that give way to snarling guitar twangs. Getting some nice Radiohead vibes here and throughout, even as the vocals are friendlier to the common audience, and the hook veers more toward Queens of the Stone Age territory. Obviously both these comparisons are favorable :D Very nice work here. Will aim to get this up on Obscure Sound in the near future. Thanks for the submission! No faults being heard on my end. Feel free to reach me at mike@obscuresound.com if you'd like to chat more regarding my PR services; I can provide rates and success stories upon request. -Mike
The track does a great job at building tension through it's deceptively restrained introduction verse. Vocally, there is a vague resemblance to Thom Yorke's delivery in these parts. 

The chorus comes in quite unexpected and surprised me, in a good way. It works as a great release of the build up that preceded it. Perhaps the vocal refrain is a little repetitive here but that's a small issue. 

Once the track returns to the second verse there is great use of rhythm section to fill the space without over doing it. . 
Visually this video is often stunning and really works a treat although I would have liked to see where you could take the overlaid images effect further but that's mostly because they looked epic. 

Would be happy to feature this on our pages. 


 What a cool vibe that you presented in your video! I am mixing John Ryan's with a little bit of hip Nautic rock 'n' roll, it was easy to enjoy the music that you performed.  Love the grittiness of the guitars mixed with the somehow harmonic and soulful vocals at the same time. My favorite part was the bridge and hearing everything break down and then build back up. Well done!
Hey guys! Great song. I loved the concept of the video and how you mixed in the performance scenes. Every aspect of the song was very strong and catchy, so I think that people would really like you guys a lot. Feel free to send me more songs or videos in the future!

-Lauren
Hi there - thanks for submitting your music for review! This is a really interesting track - and video is well-shot (although live footage can be uninteresting and doesn't fit that well with the awesome superimposed effects which I really love) - a lot of thought has gone into both, clearly. The track has lots going on - depth, passion, emotion, epic driving bassline and a belting chorus you can really get behind - I can't really fault it besides suggesting verses could have a little more interest, but I'm nitpicking here. Great use of effects, too. Job well done, I really want to see you live now :)
Great tune.  Heard the Radiohead influence from the start.  Love the way the mellow voice contrasts with the aggressive guitar tone.  
Great use of overlays in the video for a simple yet very visually stimulating effect.

On "Late Ol' Night" by Human In Bloom, the band stretch their artistic canvas over a four minute running time, starting slow, brooding and purely acoustic before exploding into a fury of pure rock glory. These guys have a firm grip on the quiet-loud-quiet dynamic that made bands like Nirvana and Pixies such hits in the 90s, but Human In Bloom take this dynamic one step further, adding additional layers of nuance and texture. Not simply a binary musical equation, the musicianship on display here allows for tremendous crescendos, instrumental breakdowns, and impassioned vocal deliveries. The end result sends shivers down your spine,
Brilliant from start to finish. Really well crafted, dirty and gutsy. I really enjoyed this very much and would love to hear more.
On "Late Old Night" by Humans In Bloom, fans are treated to four minutes of acoustic indie rock delivered via a slow-burning impassioned performance. Instrumentally, things evolve tremendously between the first and second verses, transforming into a full-fledged rock song in the spirit of 90's alternative acts such as Stone Temple Pilots and perhaps even Soundgarden at times. The end result is moody and brooding, but at the same time highly dynamic and engaging. Not merely an exercise in existential angst, there's more than enough hooks and instrumental intricacies built into "Late Old Night" to keep fans coming back again and again.
As a huge fan of The XX and Radiohead, I really like this song and can hear the influence of both bands in your music. I don't have any negative feedback in regards to 'Late Old Night' and I look forward to hearing much more from you guys.
I'd love to feature your music on my website DOPECAUSEWESAID.com; if this opportunity interests you, email me at info@dopecausewesaid.com
The raw 'feel' of it being a live recording is rather attractive; makes the song feel more connective and urgent. At the same time I'd be interested to hear a recorded version for - if this makes sense - more warmer, full bodied  tones from the music. 

Overall, it's a good track. If anything I would tweak, it's the occasional sharpness in the vocals. I also listened to "Call Me An Angel" and dug it.

BTW, your description says it was recorded "on the 14th of December 2015." Time travel, much:-)?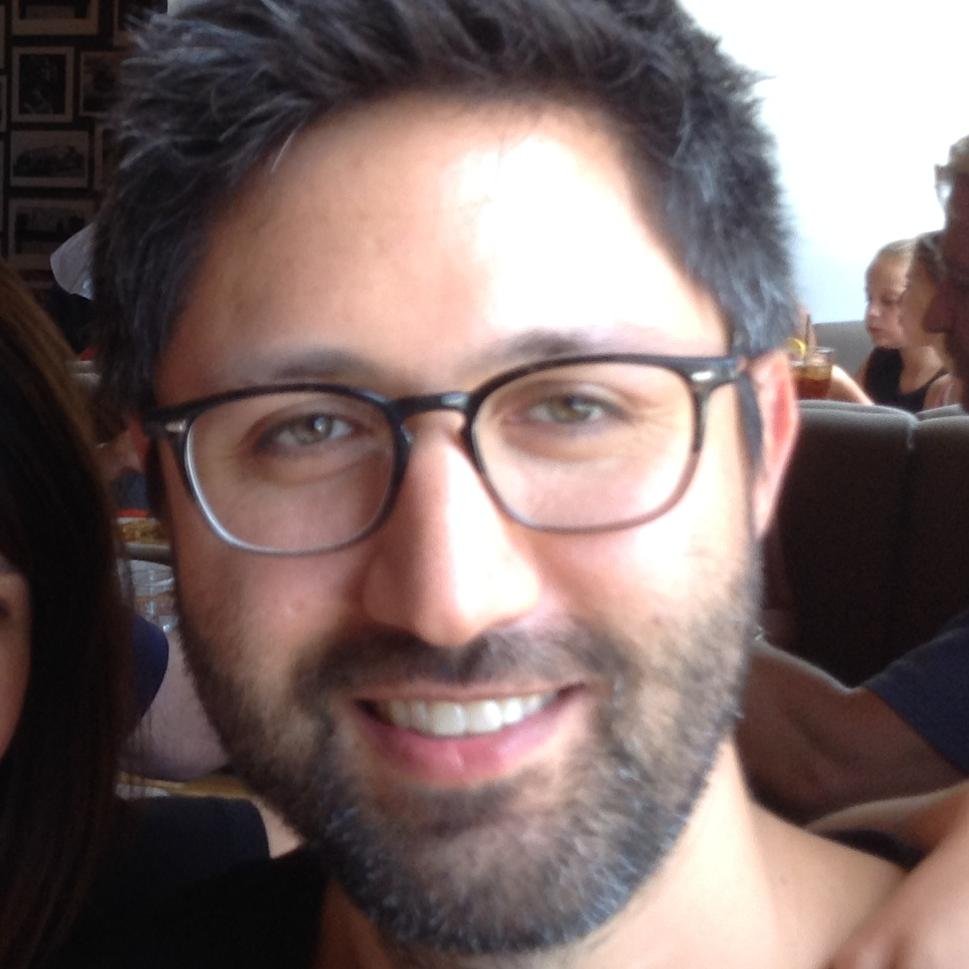 Cool dark and moody track. Good use of growth and dynamics in the instruments and vocal performance. It would be great to hear a studio recording of this track. Good lyrics that are simple enough to understand but also make you think and also speak to something we can all relate to. I can see this working well in a film montage or maybe even at the end credits. 
Like it - the live recording was good, - a great raw sound. It feels chill and laid-back but retains an edge that makes it more compelling to me than other bands Humans in Bloom get compared to. Looking forward to more!
The track wouldn't start initially, got a couple errors. Not sure if that was a Soundcloud or Fluence issue, but something to look into. But once I got it going, love the vocal (especially on pre-chorus / chorus)! The emotional preach in tone is captivating and what a great mix for live in-studio. I love live in-studio recordings, I feel it really captures a certain spirit missing from a lot of modern music. Want to know more about Human In Bloom, you've left me wanting more.