Nicolaas Kraster
Title

Guitarist/Band Leader

Bio

Ari and the Alibis are an eclectic five piece ensemble from Sarasota FL. In just over a year from first forming they have gone from playing local Sarasota bars to playing large festivals (Tropical Heatwave, Earth dance) and great venues such as Skipper's Smokehouse and The Hard Rock Casino in Tampa and Vinyl Music Hall in Pensacola where they opened for Lake Street Dive. Their blend of Blues, Jazz and Swing have garnered them thousands of fans and supporters in the industry.

Website

Location

Sarasota FL
---
Recent Submissions
Even if this is not the kind of music I'm really into with the blog, I have to say that it left in me a very positive feeling.   The jazzy vibe is strong and compelling, the driving trumpet works perfectly and the vocals are amazing. I can see you play in blues/jazz festivals, you reminded me of The Head And Hearth, but you should work more on promoting yourselves. For example, the submission lacks of all the basic info about the band and how reach you (like social networks and stuff like that). Also a good producer could give to your sound that further spin that would make you earn more radio plays and recognitions.

Thanks for the submission, I'm sharing the track on through our Twitter account. Good luck for your future!
Funny I came across your submission- someone just mentioned your name to me last week!  This is normally not the type of music I feature on my shows, but I had to leave feedback because overall this is a good track. Very chill with a solid female vocal. Keep up the great work!
I do like it however your music is not in my direct field of expertise. I will keep you in mind just in case I do get any inquiries for your style of music
You have a fantastic voice and I loved the song a lot. My label doesn't work in your genre so I couldn't tell you if you have a hit or not, but you can hear the ease of notes in your voice. What I would love to do myself is take you into the studio with one of the producers we use and see what they could get out of you. Good job. I am sure you will have no problems getting good reviews on here. I'd only have to say, depending on what genre you are aiming at, if it's radio friendly for today, then hit a producer that specializes more in that area. I'd honestly love to hear you seeing a rock or even country song.
Dang woman you have some pipes! That's what I was talking about there! Your vocal range is fantastic and so smooth! This song reminds me of smoky venues with dancers on the floor embraced in passionate dance. When you sing "You let me down", you do it with so much passion that I feel like I did let you down and need to fix it. Great job!
The rhythm section is tight, the horns are highly evocative. The lead vocal is more legitimately soulful than anything that Amy Winehouse ever committed to tape. The electric guitar in the chorus is surprisingly ragged, matching the emotional intensity of the vocals, not to mention a killer drum fill in he second chorus as well. The guitar solo is a no-nonsense fretboard workout of the highest calibre. Undeniably a high-intensity, powerful piece of jazz flavoured blues for the twenty-first century.
ARI AND THE ALIBIS -Thank you for your submission. I enjoyed the Bluesy Chicago night club vibe of this track, the vocal and horn sections were great, and overall musicianship was good, i could totally picture this live performance entertaining a large crowd. What i thought it lacked, was a high quality, fully produced, commercial recording, with all the magic that a great producer/ engineer /recording brings. I understood the live night club style recording, but in my opinion it did not represent the full potential of your band or project.. I also visited your soundcloud page and listened to some other tracks, that were recorded similarly to get an overall feel of your entire project. So my final feedback would be to get with a great producer in this genre and have him take this quality project to the next level!
The current music industry (Nashville or here in LA) is seeking :
Big Songs
Big Productions
Big Vocals and Big Recordings

Much Musical Success!
Greg Gali
MBS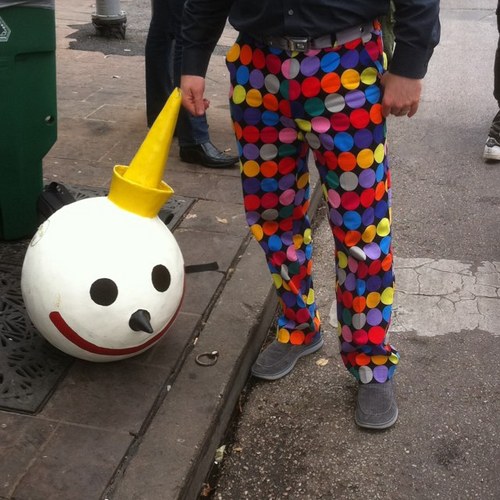 The players, arrangement, and production are very good. The singer has a great voice and masterful control of her sound. This particular melodic selection is a little bit cliche for my personal taste, but I would enjoy listening to it every once in a while. I could see you doing well at jazz, world music, and eclectic pop music festivals. I would like to more easily dive into your story beyond the typical career story that I am reading about in your Fluence description. I like to "get to know" bands I am listening to, as if I met them on the street or at a party and I start to get a sense of their personality, their interests, their friends, their life experiences; the stuff that really makes you who you are. When I hear what city you are from or where you recorded, I almost can see through the fog, but not quite. I want to rub the window with my sleeve and try to see further in. And so far, i cannot see through with the description here. 
Flavorful brass, soulful vocals, and suave guitar lines make this effort from Ari and the Alibis a constantly consuming one. With a jazz-y mystique that would sound at home in a Quentin Tarantino film, the instrumental backing is fierce and infectious as the impassioned vocals lament the trials and tribulations that serve as an enemy to sobriety. I'm particularly fond of the brassy solo around 02:00 that exudes an exotic flair that's almost Saharan in its approach. This is an enjoyably stylistically eclectic offering with plenty of emotional passion; I wouldn't be surprised if you guys are a fantastic live band, as well. Keep up the great work, and thanks for the submission. -Mike
I think you guys would be fun to see live. It feels like you're having fun with the blues. I see myself smiling not crying when you guys are playing the blues. It's got a funky feel, and it's fresh. The only thing lacking is the information you're putting in the description. I would definitely (immediately) update the information in the description to put your social media sites, more information about your music, the context and meaning of the song, and more. Some curators really want to see the lyrics. I'm gong to refer you to several -- some radio broadcasters who can play it out on radio and others who can blog about it on their sites. Some like Ari Herstand will give you great feedback, and you can connect to him personally to collaborate deeper. Dale Goodridge will also give you his take since he's a pro producer. He also has a good following of folks who I think would appreciate your sound. Max from Buddyhead also likes the blues and will help you with his thoughts. Let me know how it goes, and definitely reach out if you're in San Francisco as I'd like to see you live.