Epoch Failure
Title

Cold brews, high fives, good tunes & good times. We are Epoch (Epic) Failure. Check out our single 'Champion' @iTunes: -- http://t.co/qq1t4qyscC

Bio

Camden, NJ is one of the most violent and poor cities in the US.  Drug-ridden, mean streets will more often than not, shove a young man in the wrong direction.  Strength of will and character led EPOCH FAILURE singer, Billy Joe Marrero (aka "Billy The Kidd") to pursue not what was expedient (drugs and gangs) but what his heart most desired, a career in music.

In 2007, ABC's 20/20 came to Camden to profile families living in extreme poverty.  Marrero, his father and 4 brothers lived in a house without heat or power and were one of the families followed for the piece. Billy was selected by the show's producers for more in-depth coverage, with them following him for nearly a year.  The response to the Marreros' plight was so overwhelming that they were given the opportunity for a home renovation by EXTREME MAKEOVER: HOME EDITION.   As host, Ty Pennington noted when Billy Joe saw his room, complete with home studio equipment, "(He's) got everything (he) needs to record (his) first platinum album. There's greatness in Billy Joe that you can see, and sometimes all you need to give kids like that is a few of the tools they need to really get them to their dreams."

Another young man committed to a brighter future is rapper Nick Young (aka 'Nickey Knoxx').   He was born in Brooklyn, raised in South Carolina, then bounced around the east coast, landing in Trenton, NJ.  Nick has been grinding on the NJ Hip Hop scene since his early teens.  Once of legal age, he enlisted in the Army as a way to get a college education and open up more options for his future.  Nick attended West Virginia University and now, in addition to penning brilliant lyrics and rocking crowds, he serves full time in the New Jersey Army National Guard as a photographer and broadcast journalist.

EPOCH FAILURE'S 5-song debut EP was mixed and co-produced by Grammy-nominated producer Billy Hume (Lil' Jon, Ying Yang Twins, Pitbull).  Their first single, "Champion", remains a breakout sync track in the sports world. Most recently, it was played during the post-game celebration of SUPER BOWL LI at NRG Stadium in Houston, and it appeared in the new Fox Network prime time series, PITCH. "Champion" was also the NFL Network's official theme song for their "Inside Training Camp" series. Fox Sports used the track for a multi-week promo campaign, as did ESPN for the NCAA College World Series and NCAA Men's Lacrosse tournament. NBC Sports recently used the song for a NASCAR championship promo. WWE selected "Champion" as the official theme song for their coveted Superstar of the Year Slammy Award.  Across the globe, Australian company, Swisse featured "Champion" in their national TV campaign as well.

As Bon Jovi's SLIPPERY WHEN WET celebrated its 30th Anniversary, EPOCH FAILURE decided to put their own unique spin on the album's best known, smash hit "Livin' On A Prayer". They made a lyric video to spotlight their adaptation of the track's verses and uploaded it to YouTube.  Their video was discovered online by Matt Bongiovi, who then sent it to his brother, Jon Bon Jovi.

The video was quickly posted on BonJovi.com and the band's Twitter and Facebook – an endorsement from Bon Jovi to be sure. Legendary co-writer Desmond Child also shared the video across his social networks, and forwarded it to co-writer Richie Sambora.  In a joint statement of praise, Jon Bon Jovi and Desmond Child have said, "The powerful new version of 'Livin' On A Prayer' by EPOCH FAILURE retells the intimate story of Tommy and Gina, set in an urgent urban landscape.  It captures the song's timeless message, lifting the banner of hope and faith for a whole new generation of working class heroes.  EPOCH FAILURE is a winner."  After hearing the new interpretation, Sambora added, "I love it… Killer!" In March, 2016, their reinvention of this classic anthem reached the Top 10 on Spotify's Viral 50 USA, which highlights the most shared and trending tracks in the country.

Epoch Failure's new "Warrior's Hymn" EP was released on May 26, 2017.  The big hooks and commercial sensibilities remain, but this sophomore effort surpasses their 2015 debut in both emotional intensity and lyrical maturity.  This is a collection of street anthems celebrating the bold, the broken and the believers.  In much the same spirit as Epoch Failure's "Champion" single, this upcoming EP is similarly built on a foundation of heart and grit that's derived from the firsthand struggles these two Jersey natives have endured and overcome.  As such, this is more than just an EP.  It's a personal sonic portrait.

When asked to describe the group, singer Billy Joe sums it up nicely, "Epoch Failure is the voice of everyone who has fallen or stumbled, but still had the heart to stand up again and climb back into the ring. It's about accepting our failures and turning a negative into a positive. You fight through the struggles and come out the other side better, wiser, and stronger as a result. And then, of course, always raise a glass or two to celebrate."

Website

Location

New Jersey
---
Recent Submissions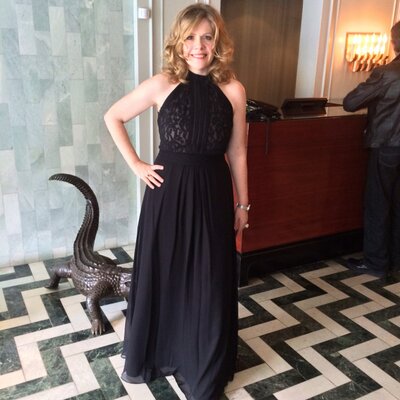 I like the powerfully positive message. And the video itself is incredibly accomplished. I wish the images were about something else like working or doing a job. Because that's when you really need a heart of the champion. 
When you need to find the fight within. 

"Champion" is a tremendously infectious track that gets right to the point, with a powerful hip-hop delivery flawlessly rhyming over reflective key-laden beats. The chorus, complemented by string-like synth pads and "I got the heart of a champion" vocals, is invigorating and memorable -- easy to remember and sing along to, making it ripe for commercial placement. The predictable structure is welcome considering the enjoyable contrast between the fierce verse vocals and the anthemic melodic chorus vocals. The bridge around the two-minute mark is a nice intensifying build-up as well, which leads nicely into the intense and energetic final minute. Good video, too. You certainly have all the materials to have a great 2015 and gain plenty of press. I'll definitely consider this for posting. Keep up the great work. -MIke
Liked this, really strong song. Theres a good dynamic between the two vocals. You can hear its been studio recorded which is good, and its been produced v.well. It reminds me that song Empire State by JayZ, that sort epicness behind it. In terms of marketing this the best bet is target the most followed hiphop Soundcloud accounts you can find - there's thousands. Or go onto hypem, go to the hiphop section, find the hiphop blogs which you can find which are based near you, or in states near you - email them your stuff. Hope that helps. 
Great track. Really catchy. I will take a listen to the rest of the tracks on your website as well. Going to add it to the new Unsigned Project Radio for indie artists launching in January - https://www.facebook.com/unsignedproject and the test transmission is http://unsignedproject.com
These guys kill it. Some of my all time favorites. 

This song keeps driving, keeps moving, and keeps you wanting the hook. Go ahead, sing it loud. 
What a great story behind the music, it can help propel it further into the spotlight.  Strong tune, production values, performance and beat, and it's the energy behind the tune that keeps me listening.  Could easily be used as an anthem for sports teams with it's 'I'm A Champion' theme.  Thanks for your submission, good luck with your music!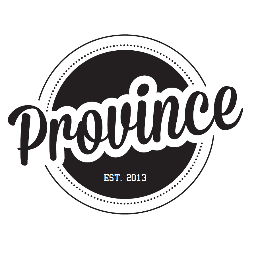 'Champion' succeeds in being genuinely uplifting and simultaneously hard-hitting.  While the strings and chorus vocals give the track that soaring stadium effect, hard-hitting energy exudes from the confidence of MC Nick Young and from the live percussion.  This combination is reminiscent of several tracks on fellow Detroit artist Eminem's 'Recovery', and while this brought him huge amounts of commercial/mainstream success, it disappointed many underground Rap fans.  Likewise, I see the success of this track lying in commercial radio, rather than appealing to fans of more classic Hip Hop.
This might be the most cliche party jam ever committed to tape, but it's also undeniably catchy and infectious as hell. There's a self-aware quality to the lyrics that acknowledge the inherent hedonistic party themes that are so prevalent to this song, embodied in an "I don't give a fuck" punk rock ethos. There are some surprisingly clever songwriting devices employed, such as the spoken word breakdown in the bridge. Not bad for a pop song that on the surface appears to be little more than a rehash of the work of now defunct groups like LMFAO.