Nahko Bear
Title

Nahko & Medicine for the People

Bio

Oregon-born Nahko was born from strife and intermingling identities; his origins are a mix of Apache, Puerto Rican and Filipino cultures. His grandmother forced his mother into prostitution at age 14 and his life began in an act of violence. In the song on the new album, Dark As Night, by his group Medicine for the People, he sings, "So thankful, I never thought I'd give thanks for rape/but that's how I got here today." That line, filled with a poignant sense of acceptance and forgiveness, equally exemplifies this musician's power and grace.

At nine months of age, Nahko was adopted by a white American family who raised him as a conservative Christian and introduced him to the world of music. As a child Nahko was given classical piano lessons and learned to sing in church. He then went on to teach himself how to play guitar and became a piano teacher as a teenager. Questions always lingered about his cultural identity and his past, urging Nahko to set out on his own in hopes of discovery.

Nahko's journey took him first to Alaska, where he found a job playing piano in a dinner theater. His world view expanded as he left Oregon for the first time in his life and began to consider the alternatives to his Christian upbringing. There Nahko began developing his own music. He played with friends by the river and at open mic nights, hitting upon the folk style that characterizes his music now. "That brought me into storytelling," Nahko says. "It helped paint my pictures for me. I appreciated the Kerouac mentality of being on the road and rebelling against the system. I hadn't yet dialed in to where my angst was coming from, but finding folk music and indie rock helped start to channel it."

The journey continued in Hawaii, where Nahko moved a few years later to work on an organic farm and where he continues to reside. As he moved around, meeting people who would impact his songwriting, Nahko's curiosity about his origins grew. This urge drew him to search for his mother and through the internet he found her almost a year later. His identity crisis was only beginning to unwind as he got to know his siblings and was introduced to his father's family via Facebook a few years later. Discovering the news of his biological father's murder in 1994, Nahko was given an opportunity to forgive the man he had always carried so much hate for. He then went on to visit his father's murderer in prison, an experience that compelled him to truly consider the idea of forgiveness. As the pieces of his past fell into place, creating an image of diversity and connecting identities, Nahko began to explore his disparate past in song. The musician used the music to reconcile his family's trauma and find a sense of overarching oneness.

His first album with Nahko and Medicine for the People, On The Verge, came out in 2010, reflecting this exploration. The group's second album, Dark As Night, followed in the spring of 2013 and further expanded on Nahko's evolving ideas about self-discovery and acceptance. There is also an underlying theme of social and political change woven throughout the songs. Bridging the music and activism worlds, Nahko has promoted and raised awareness with organizations that range from climate change awareness (350.org) to a myriad of projects surrounding first nation rights, energy policies, environmental and social justice issues with elders such as Winona LaDuke (www.honorearth.org) and birthing clinics (Bumi Sehat, Bali) to teaching cultural respect and accountability through music at schools all over the world.

Medicine for the People is backed by the tribal hand percussion and rhythms of Hope Medford. She is known for her sensual hypnotic world beats infused with maternal soul. Hope has played percussion for nearly 20 years, drawing inspiration from our natural world, the feminine spirit, and people of many cultures. Having studied traditional music in West Africa, Peru, and Brasil, she currently brings her African Djembe and Afro-Peruvian Bajo Cajon drums to the stage to co-create the urban roots sounds for which Medicine is known.

"I think our music promotes the bridging of all tribes," Nahko says. "The lyrics and the stories and our energy as a group break down people's walls. You'll find us in the most unique places on earth because it's real, raw, and honest storytelling about what we've been through and what we believe in. And that's why people connect with it. I think that's the most important thing you can do with music."

Website

Location

Los Angeles
---
Recent Submissions
This is a really good song but it is a bit too long.  I can see people tuning out just because of the sheer length.  Which is a shame because it is a very solid song.  
Right away the beginning guitar work grabbed me, very comforting - like an old friend. The feeling continued when the vocal kicked in. Definitely recommended for fans of Dave Matthews Band, has that same South African/tribal feel in the rhythm/drums. Great message to the song, but wow - what a long track! Was a little hard to sit all the way through... Will there be a radio edit version of this one? 

Suggestion for your next submissions: Include where you're from and EP/LP information (release date?) in your description you send out. Would love to know that information as I initially listen.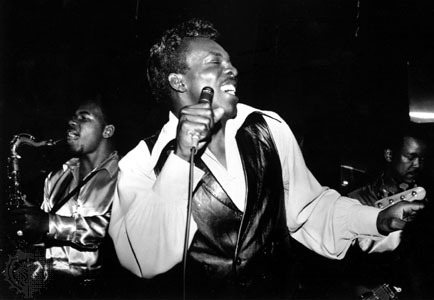 The good: There is definitely a bit of a Brett Dennen/Passenger vibe to the vocals and an overall jam band feel to the song (especially because it comes in at over nine minutes). The piano and vocal exchange break at 2:26 works for me. I also like the background vocals and guitar interlude at around the 3:09 mark. The Native American theme is unique. I checked out your website and some of your other songs and I love the stage presence and the obvious joy that you take in making your music. (I wish this was a performance video rather than a static shot.) The song makes me want to hear more from the band.

Areas of improvement: Intro refrain was a bit too repetitive for my taste. Also, the song is a bit long with a static image rather than a video or performance. I'm not quite sure that you would get airplay for this (particularly given the song's length).

Random thoughts: At 9:26, a song really needs to be epic. I really think that this song would be better coming in at the four to five minute range. On the other hand, given your stage presence, I would love to hear this played live. Overall, I'm excited to discover this band and look forward to hearing more stuff from you.
Hey Nahko, 
You don't seem to be looking for feedback, but I certainly will share this with my network.  I do enjoy the dynamics throughout the song.  "Wash It Away" is great for film/tv.  I hope you're looking to license this one!

Thank you so much for sending this my way!  Feel free to share more with me in the future.
Acoustic finger-picking lulls the listener into a sense of calm and serenity. As the lead vocal enters the mix, one can't help but recall the work of Mumford & Sons, and so many who have followed in their footsteps. There's a pure, unpolished quality to "Wash it Away" that's nothing short of a breath of fresh air. The piano work in the pre-chorus is totally disarming, in the best possible way. Likewise, the multi-layered electric and acoustic guitars in the chorus, complete with split male/female vocal harmonizing are truly awe-inspiring. There are layers of nuance to this song that reveal themselves like flowers blooming in springtime, each element revealing itself in perfect succession. While the song initially appears to be little more than a nod to Mumford & Sons in the first verse, by the song's latter half it becomes immediately evident that this group have their eyes set on far loftier influences, with Dave Matthews Band coming to mind. Universal themes of loneliness and triumph of adversity pervade throughout the ambitious nearly ten-minute running time that encompass this song. While it may not lend itself to a tidy three-minute radio-friendly single, "Wash it Away" would make for one hell of an album opening song. Indeed, the sheer scope and ambition of this song likens it to a roots-rock rendering of the epic 2112 by Canadian pro-rockers Rush.
I'm entranced from the first syllable of the vocals. That voice!

I blame YouTube's streaming algorithm, but I feel like I could use a little more vocal in the mix once the drums come in. I dunno, there's something cool about it that way too. Makes me want to Google the lyrics to make sure I didn't miss anything.

Love the warmth of the piano section. Now I don't blame YouTube, but perhaps the mastering. It just feels like there's too much compression on the master bus. As a result, the piano "breakdown" sounds just as big or bigger than the big drum anthem section. I'll try to take my mastering engineer hat off now. ;)

Okay I just Googled the lyrics and am following along. Told ya! And some of the lyrics on the site are wrong ("scream" vs "sing" for example).

This is truly an epic track. I don't know how you managed to keep my attention for nearly 10 minutes, but you did. And I'll be listening again, for sure. Great work!

Thanks so much for sharing it with me. I'd be happy to share it with my following on Twitter.