Tom Friis
Title

ANO MALI

Bio

BLONDES POSSESSED BY DEVIL DANCE AND DARK TONES

Dear Reader 

OOORecordings hereby announce the release of "Kan kan ta ta" by the newly formed duo ANO MALI. Together, singer Stine Schmidt and stringed instrumentalist and producer Christian Buhl, form ANO MALI, bringing an even balance between the digital and analogue world. The beats of deep moog synthesizers, recorded with sounds such as acoustic violin and backing vocals from the Imani Fellowship Choir, create a sombre and simultaneously magnificent universe. With the mixture of sounds from the digital world, analogue beats from old drum machines and Stine Schmidt's soulful voice, the sound reaches a higher entity which is inspired by deep notes from West Africa and marked by old blues chords from Mali. The expression of the music is abstract and the genre could occupy several different places on the record shelf.

The EP "Kan kan ta ta" will be available on Spotify, iTunes Store, WiMP and other online shops January the 26th 2015.

The songs for streaming and download:
PAPER ROCKS: https://soundcloud.com/anomali-1/paper-rocks/s-bolw8 

NAKED CHILD: https://soundcloud.com/anomali-1/naked-child/s-LkOYs 

SPRING, SUMMER, FALL, WINTER, SPRING: 
https://soundcloud.com/anomali-1/spring-summer-fall-winter-spring/s-Z8PTi 


We hope that you find our music interesting. We would be very grateful if you want to write about us.

Yours Sincerely,
Tom Friis
Adm. Manager
 
For more information, please contact:
OOORecordings  
CVR-/SE-nr. 35 50 68 02 
Oerholmgade 2, 1.t.v.
Copenhagen N, 2200
Denmark
tlf. 004553631402
e-mail: ooorecordings@gmail.com

Website

Expertise

Interests

Location

oerholmgade 2, 2200 Copenhagen N, Denmark
---
Recent Submissions
First things first, I think the name Ano Mali is great. The introduction is nice, could perhaps be incorporated slightly better as it sounds a little too disjointed. Some really lovely vocal melodies and I love the depth of the bass. Be careful that the vocal doesn't become too detached from the other instruments, the reverb takes it away a little too much - it gives an interesting effect but could blend a little better. The general emotion of the song is great and I love the sparsity at the 2.20 point, bit of a risk but I love the chamber-esque vibe and the vocals that surround you afterwards. All in all, I'm a fan of this track - there are a lot of great ideas that just need a little fine tuning. Worth sending to the various shows at your local radio stations as airplay can be a huge help in getting the word out there. Also would be good to get some reviews under your belt and a proper press release together so that you can start attracting higher profile media figures.
Haunting, beautiful and well produced track. The only thing I'd like to see in this track is to have a clearer, more defined echo effect on the vocals. Other than that everything is spot on!! 
The mysterious female vocals, icy synth arpeggios, and cover art featuring an interesting mask immediately reminds me of Swedish synth-poppers The Knife. Take that as a very favorable comparison; "Paper Rocks" conjures similarly idiosyncratic atmospheric synth goodness. The narrative and infectious vocal approach during the verse, with the gentle arpeggio in the back, is constantly engaging, as are little tricks like the foray into Afro-pop around 01:50 -- great work there, as is the re-entry into the anthemic chorus shortly thereafter. This is fantastic work -- look for a post on Obscure Sound in the near future. Also, reach out to me at mike@obscuresound.com if interested in hearing about my digital PR servicing. I can send my rate and success stories upon request. Keep up the great work! -Mike
Catchy tune, would definitely like the low end to be more prominent. Loads of powerful high end, which helps serve the melody. 

Would love to have you guys submit to Boombox.FM/submit-your-song/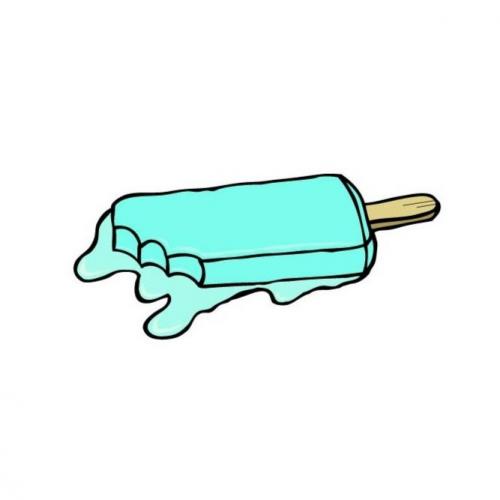 Yes! I love this! You definitely have a unique vision and are staying true to that in your music. I'd be interested in hearing some of your other songs. You can email me at nina@westcoastfix if you want to share more.
Nice pop style with a electronica backing vibe. Sounds like retro 80s pop in a modern light. 
Well hello there! I am in LOVE with this track and can't wait to feature it on my show! it's dark, moody and catchy as hell.  Can you please message me so I can give you an email to send an mp3 over to be played on my shows? I look forward to hearing from you.

Keep up the great work!
I love the singer. I think the vocals could be produced better. I would record doubles, and maybe triples for the chorus.
The chorus needs to go up energetically in both the vocals and instruments.
Theres a kalimba sound buried in the mix that would sound nice out front int he chorus.
The hats are way too loud and distract form the rest of the track. I think a different sound would be better as well. When they drop out the track immediately sounds better. They just sound like a constant hiss.
This is a beautiful song and I really enjoyed listening to it.  I really look forward to hearing more work from this artist. 
Exotic wind-chime trickles of sorts begin this very powerful effort from newly formed duo ANOMALI, with a stark piano and haunting vocals entering the fold quickly thereafter. This initial minimalism helps establish the unique power of this vocal performance, which gradually exhibits an outstanding range that stretches from somber balladry to soulful infectiousness. The delivery reminds me fondly of Janelle Monáe in that sense. The windchime-like trickles return around 02:24 for a haunting interlude that sends chills up my spine; the wordless vocals and coo-ing over the crying strings and sporadic percussion creates a very powerful effect, one that is raw and utterly mesmerizing. Fantastic work; this is one of my favorites on Fluence so far. Look out for a post on Obscure Sound in the near future, and reach out to me at mike@obscuresound.com if interested in rates/success stories regarding my digital PR servicing. -Mike
This is the second track I've received from Anomali, and the first track that feels like they are embracing their strengths 110%. The vocal is emotionally powerful here, the music is a subtle accompaniment that beautifully accentuates the vocal. The drums seem tribal, making this track feel like a ceremony celebrating who they are. I bet there's a lot of energy that comes across on this song live.
This is a beautiful piece. Thank you for sending this to me. I appreciate your talent and soul that comes through in your music. I'm going to refer it to a lot of people so check out their profiles and see if it's a good fit for you send it too.
Really loving this! It has a very retro feel, and the recording has an early 80's warmth to it. I suppose much of that is due to the sheer amount of reverb, but I'm not complaining! Who knows what SoundCloud's encoding has done with it, but the character comes through regardless. 

The enticing vocal takes center stage throughout, with some really interesting lyrical imagery. I can't make out every word, but I'm tempted to use Google to figure out how the title relates to the story. I suppose that says a lot!

You've got yourself a little pop gem here, and I'd be happy to share it with my following. I look forward to hearing more from you!

The voice is great! I wasn't sure if I got a Goth throwback feel, or a New Wave feel.. perhaps a bit of both! The song didn't bore me, it's a catchy, little indie pop track!
I'd be curious to hear whether this artist leans more towards one or the other, in their inclusive body of work.
Solid songwriting, decent production. 
Happy to give a listen to another track from this fantastic duo, who will be featured on Obscure Sound in the very near future! With "Paper Rocks", I'm reminded very strongly of The Knife. In addition to the powerful emerging-from-darkness-and-leading-a-revolution lyrics that The Knife fans would go nuts over, the instrumental backing - a meshing of an infectious synth arpeggio and a shuffling percussive lull - is aptly powerful. The Knife are a duo fond of masks as well, so Anomali have more than one thing in common with the Swedish electronic duo :) This track confirms that Anomali are one of my favorite discovers on Fluence. Look out for a post on Obscure Sound once I get my year-end features all sorted out, and reach out to me at mike@obscuresound.com if interested in rates/success stories regarding my digital PR servicing. Have a great night! -Mike
There's some interesting sounds in there, intriguing to my ear. Happy to be aware of the project and will keep my eyes peeled for Anomali in the future. One question, what does "Kan kan ta ta" mean?
Very cool song. Thank you for sending this to me. There are a lot of interesting sounds, beats, subtle rhythms, and textures to this track. Generally there's a lot going on in the song and the way your voice sings over all the sounds plays into a nice tension as the song progresses. I've recommended a bunch of radio DJs and some folks who I think would appreciate and potentially share it with their networks or at least give you some good feedback.
Another great Anomali track to dig into :). This track is led by a swankily confident melody that chugs along over an ominous synth pad. The vocals are graceful and angelic in tone, with some subtle robotic vocal layering reminding me again of The Knife. Getting some nice Crystal Castle vibes here as well, with the occasional field sounds in the background combining with the orchestral flourishes for hints of Ryuichi Sakamoto. Love the "heartbeat skips" bit around 02:26, especially -- there are several moments throughout where the production brilliantly echoes a lyrical line or two, and it works wonderfully. From the tracks I've heard from them so far, Anomali are a definitive 3 for 3 in the success department. Excellent work. -Mike